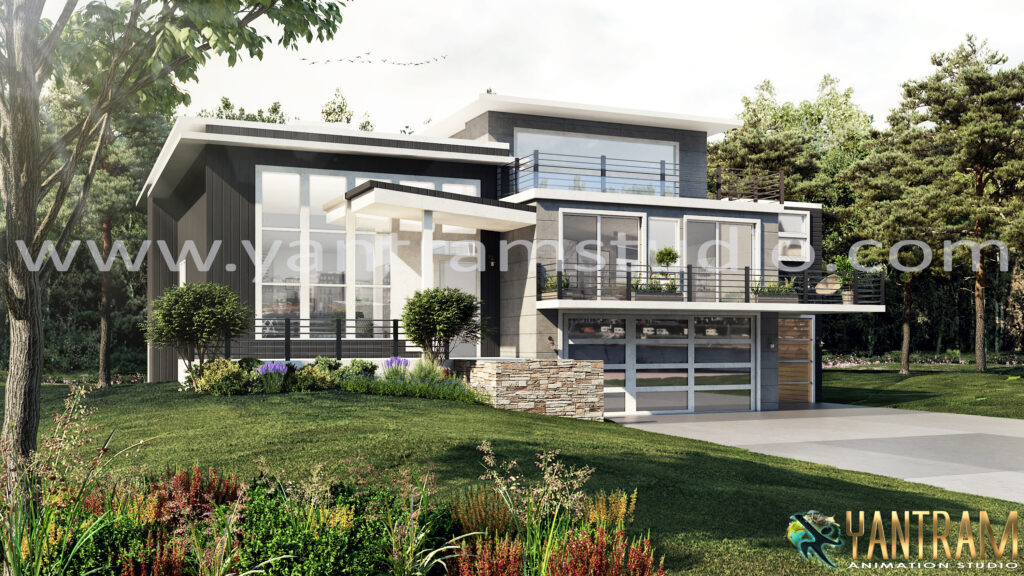 3D Architectural Rendering (creating photo-realistic images), used to advantage, can make all the difference to your project. Whether you're an architect, a real estate agent, or a homeowner, having a well depicted 3D image can be an excellent presentation and visualization tool that will prove to be a game-changer.
This process creates hyper-realistic images in 3D from a 2D plan or drawing that showcases the various attributes of architectural design. 3D rendering experts use the latest software and modeling tools to simulate hyper-realistic imagery and animations.
As a leading provider of 3D Architectural Rendering
Services, Yantram Animation Studio has been in the business of 3D Architectural Visualization (3d rendering services) for over a decade. Using the most advanced software available in the market today, we create 3D renders for architects, builders, developers, real estate marketing agents, as well as for homeowners themselves.
Benefits of 3d Exterior Rendering Services
3D Exterior Rendering comes with a host of benefits. Developers and architects use these images to improve their presentations on the project with their clients, allowing greater communication and collaboration. Homeowners are looking for a visual of the unbuilt project, so they can see if it's what they would like to buy. For real estate professionals, it used as a marketing tool.
Basically, architectural visualization companies as a visual communication tool, breathing life into a 2D plan through technical and artistic expertise, and allowing a clear spatial understanding of what's going on. A 3D House Rendering can truly communicate the size, space, and proportions of your project to a high degree of precision.
As a marketing tool, if you combine 3D Exterior Rendering, Interior Rendering, and 3d exterior rendering services, you can even completely do away with the need to build a model home. This translates to considerable savings in time, effort, and cost.
Today, 3D Modeling is very cost-efficient and readily available, and with the expertise of teams like Yantram Animation Studio, you stand to gain a lot!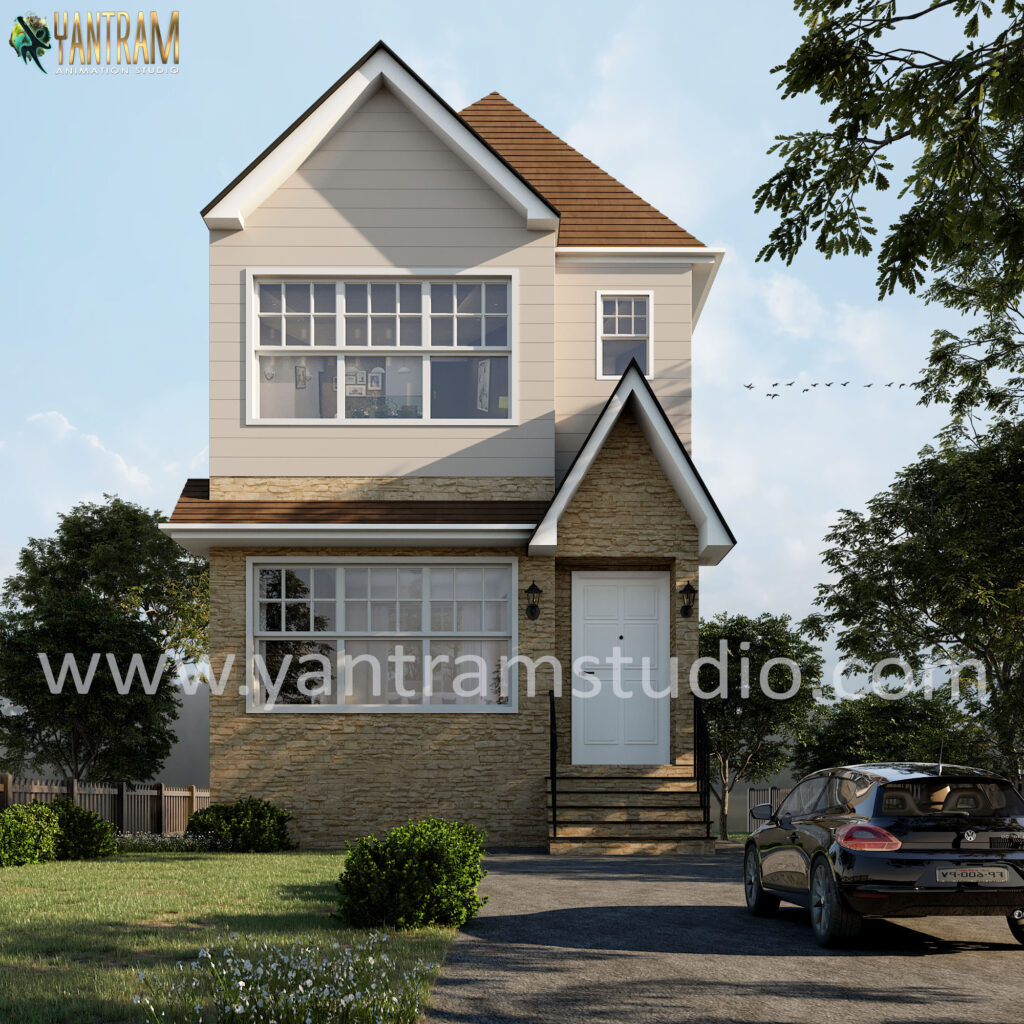 How is 3D Architectural Rendering Done?
There are typically three stages in a Residential Rendering.
Stage1: A skeleton 3D model is built from the 2D plan. We will share this with you so that you can decide on the camera angle you prefer.

Stage2: We add colors, material finishes, and textures to bring the image to life. You can give us photographs as references if you so wish.

Stage3: The final image rendering is done after you approve of the image at Stage 2. All your comments will be resolved, and you will be given the final high-resolution digital image.
Why You should use Yantram Animation Studio?
Yantram Animation Studio is an firm that has been at the forefront of the 3D architectural visualization business for over 18 years and has worked on a thousand types of render for customers across the world.
Our business grows through word-of-mouth from our satisfied customers who keep coming back for more, a sure assurance of our superior quality and excellent customer services!
Let's Get Started!
So now that you' know just how much of a difference a House 3D Architectural Rendering can make to your project, are you ready to take the next step? Whether you are looking for a hyper-realistic exterior image or detailed interior views, Yantram Animation Studio aims to deliver the best! Take your project to the next level; and connect with our team today!
Email us at inq@yantramstudio !