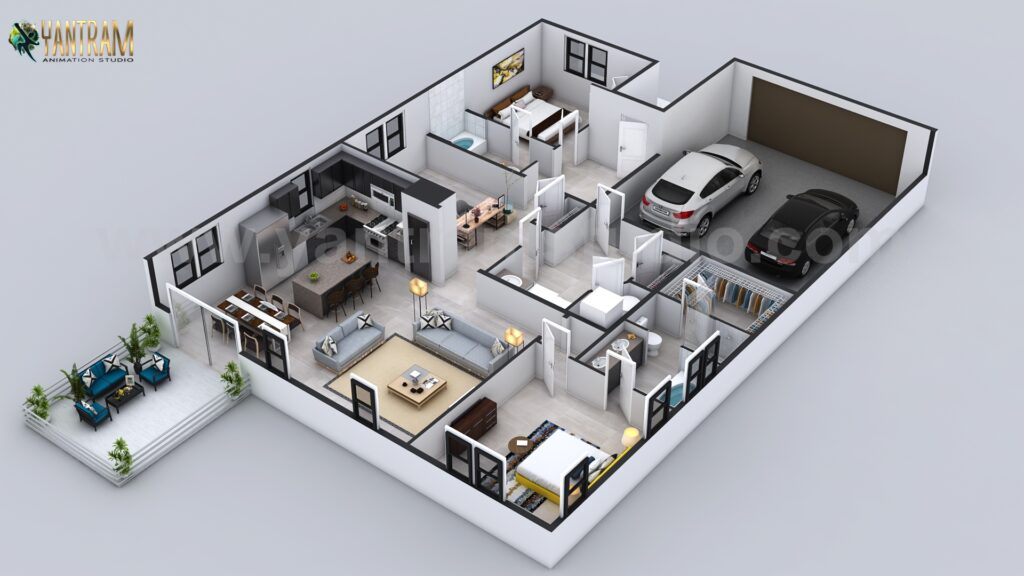 Architectural 3D Floor Plan Design is not recent, but it's the most life-changing addition to the architectural industry.
Its most prominent benefits include reduced company costs and better technology. Thanks to advanced architectural skills and 3D technology, floor plan renderings have now become less complicated and more aesthetically pleasing.
Using 3D Floor Plan Design, architects can now move beyond drawings and wood models and create visual images of their future structures along with floor plans, along with editing where required. In this article we'll describe the various advantages of 3D floor plan rendering for your home.
Creating high-quality "wow" 3D Floor Plan
The first and obvious advantage of using Yantram 3D floor plan design services is creating floors that are worth a double-take. Visualizing a floor structure beforehand will help you design the floor with the color and texture that will suit the wall color and other furnishings in the room.
Better results with low-cost investment
Creating or modifying a design using a 3D floor plan rendering software and visualization technology saves a lot of time, space, money and energy. Architects can use minimal amount of material by looking for glitches and flaws in the initial stages of planning and development.
Moreover, clients can estimate the total cost of required material.
Retain enthusiasm for your future project
Having a visual plan can generate excitement regarding the structure, especially when you are moving slowly towards its construction.
In case you are wondering how to make a 3D floor plan rendering for your client's home or office, you can look up various rendering tutorials for creative ideas and their accurate execution.
3D floor plan design is a process performed online, which is why rectifications can be made very easily with no turnaround time.
It is also inexpensive compared with other forms of renovation and extension, and gives better results compared to virtual tours that require 3D cameras or videos on the site.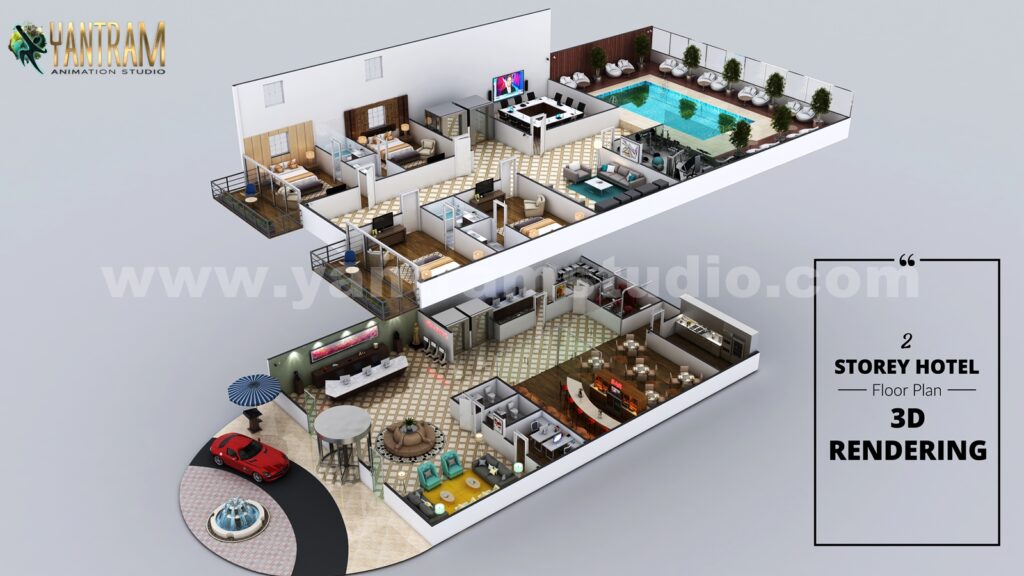 Your client can enjoy the 3D walkthrough via a computer or even a mobile device.
Creating a 3D floor plan requires nothing more than simple planning and knowing the techniques to create a professional effect for your flooring. Consult the best 3D architectural aniamtion for this purpose and enjoy the benefits that come with it.
Yantram is a Architectural Design Studio known for its excellence in architectural construction. we proudly offer 3D Floor Plan, virtual reality, 3d architectural walkthrough, 3D Interior Design, 3d exterior rendering, Movie and Game Character Modeling and Animation, 360 Degree Panoramic Tour and 3d Product Modeling company. We architectural visualisation studio take pride in offering the highest quality of Architectural Studio / rendering Industry.
Our architects, technicians and graphic designers are proficient in the latest architectural software such as AutoCAD, 3Ds Max, Lumion and Corona Renderer.