3D exterior rendering or use of specialized software for generating building images from architectural plans using 3D tools is also gaining traction. architectural rendering service are being increasingly used by construction and real estate companies for ensuring flawless delivery.

What is Exterior Design?

Before we dive deeper into what 3D renders can bring to the field of exterior design, it's essential to be clear about what exterior design is.
It's a subfield of architecture dealing with designing the outside of residential, commercial, or industrial buildings. It can involve transforming the landscape, facade, outdoor furniture, foundation elements, and more, so it's crucial that the designer is familiar with exterior hardscape design.
Just like interior designers, exterior designers need to have an artistic approach and know the basics of color theory, visual perception, and the like. However, exterior designers also need to be well-versed in landscape architecture, structural engineering, and even construction as they're often in charge of designing smaller buildings like garages and sheds. Due to the nature of the job, exterior designers are usually architects who work closely with civil and structural engineers.
Many 3d exterior designers will also need to know the basics of 3D rendering software as it's widely used in the first stages of the project to get the client's approval. It's because of this that exterior designers are often confused for 3D artists.
However, there are some critical differences between exterior designers and 3D artists. The former are rarely 3D experts who can deliver a versatile photorealistic render, while the latter are seldom familiar with the fundamental concepts of a 3d architectural design and construction.
It's because of these different skills and areas of expertise that it's critical for exterior designers to work closely with 3D designers to bring their ideas to life.
3D designers have become the key players in almost all 3d exterior design projects, so let's take a look at some of the benefits that they can bring.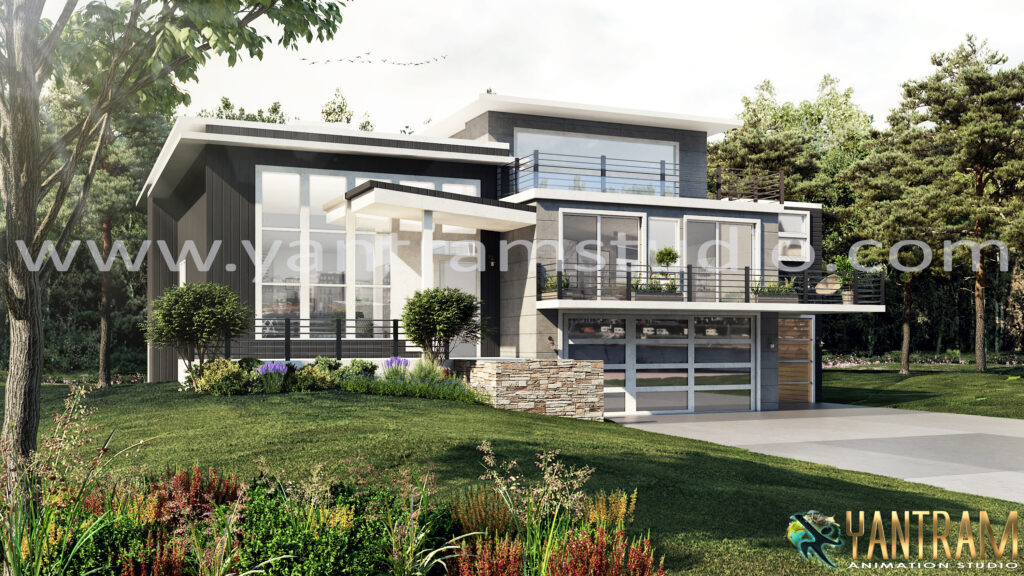 Share a vision

Back in the day, architects would create hand-drawn concept sketches to show clients what they were thinking. These could be highly detailed, in color, to share the vision. Or they could be loose, line-drawn sketches in ink to share the idea of the building.
The sketches differed from the precise technical drawings shared with engineers. They tried to capture the building as people would see it, not other designers.
But they still asked clients to use their imagination. That always creates a gap between what the architect thinks and what the client sees in their mind.
Using 3D renders makes this process much easier. The results are more life-like so clients can see what architects mean at a glance. It gives a much better idea of what the end product will look like.
No one has to imagine what a building will look like from sketches or descriptions. Everyone looks at the exact same vision.
This also means that everyone in the design team is working from the same idea. Sharing the 3D render with engineers and other colleagues will help the project stay on track.
See the design from every angle
No matter how great an architect's 2D drawings are, it still requires a lot of imagination to 'see' the finished product.
Certain design flaws don't show up in the drawings either. These become easy to spot using 3D renders.
For example, the architect might notice an unattractive overhang on certain balconies. They're not noticeable in a flat 2D drawing. But in 3D renders, it becomes clear they might block the view from other apartments.
The team can inspect the design from every angle. This is also helpful if a building needs to fit into an awkward space.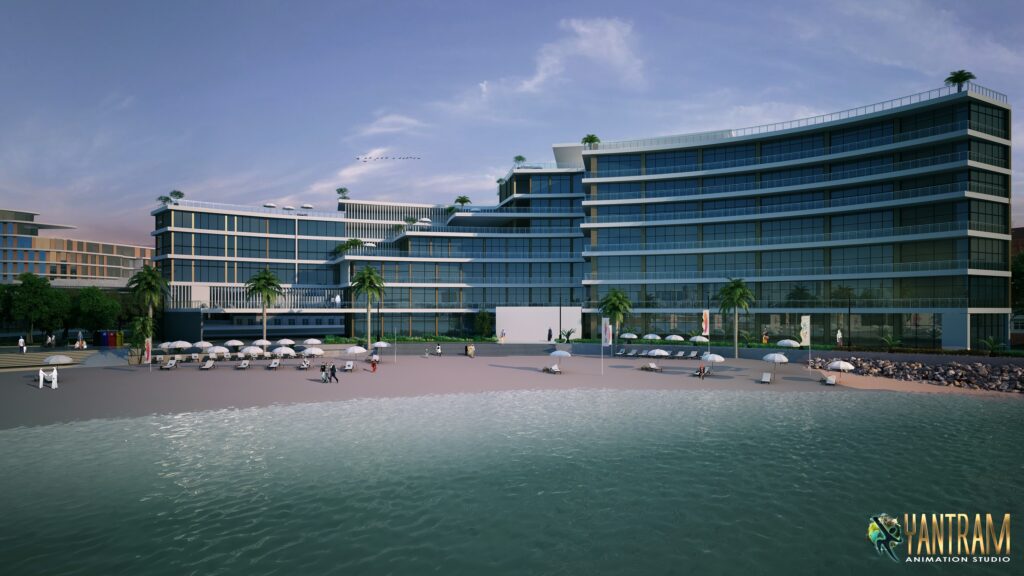 Conclusion
The above discussion has underlined the importance of carrying out 3d rendering services by niche experts who have significant experience in this domain. This would result in immaculate exterior renderings which would tantalize prospects and inspire them to invest in real estate advertised for.
Renowned architectural 3d modeling firms like MAP Systems have the wherewithal, resource sufficiency, state of the art digital infrastructure, and a talented fleet of creative artists who can render 3D exteriors in arealistic manner within lowest turnaround in a cost-competitive manner. Connect with them now to experience a change in your real estate fortunes.