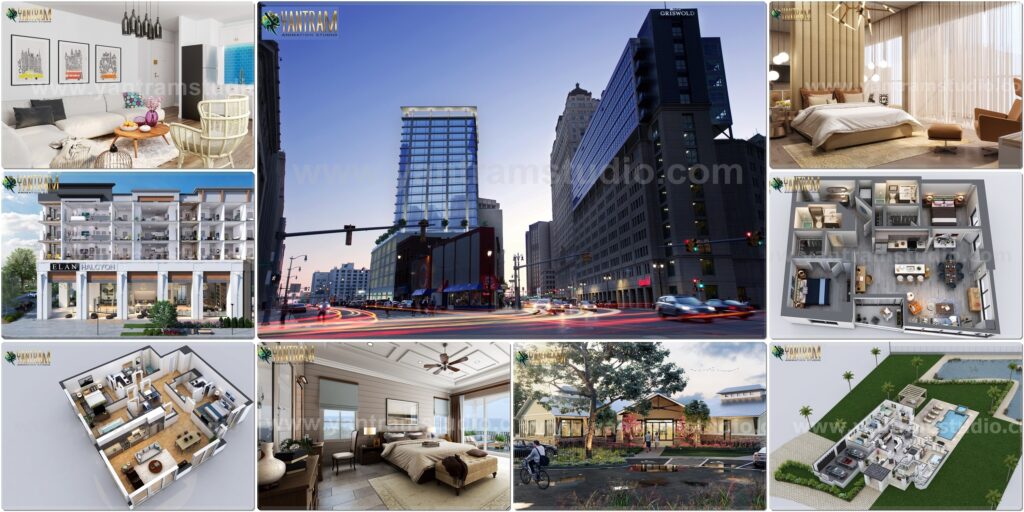 Real estate market has seen an exponential growth in the last decade but it wouldn't be wrong to state that 3D architectural rendering has played a fundamental role to support its growth. Furthermore, in the time of pandemic when the need of the hour is minimal physical contact, 3D Rendering has become sort of a backbone for architects and their businesses as this immersive technology is the best way to give an almost-realistic experience to clients without dragging them n number of times to the actual site.
As a matter of fact, architectural 3D rendering hosts multiple benefits for architects as well as property marketing companies, and here are few major ones.
More Accuracy and Improved Precisions in Presentations
For an architect, accuracy in measurements is lifeline of any design. While clients find it hard to comprehend 2D blueprints and similar rudimentary diagrams, 3D rendering expunges these ambiguities. This technique uses 3D models which are created with precise measurements and details. Also, as there is continual advancement in software, the chances of errors are low. This is the reason why many architects consider the accuracy of 3D renders unparalleled.
Reduction in Production and Operational Costs
Conventional methods of marketing in real estate can often add up to a hefty amount. For instance, if a marketing company decides to set up its own photography session, then there's cost of an expensive camera and along with payment of hiring a professional photographer. Also, going for sketches, drawings and handmade models can take up a lot of time; leave aside the cost involved to procure them.
As compared to these conventional marketing methods, both production and operational costs are reduced when a company hires architectural rendering services from experienced and skilled studios. Skilled designers have access to modern rendering software that can deliver well-defined, clear-cut designs and models thereby saving both time and costs.
More Appealing Designs
A great advantage of 3D Exterior and Interior rendering is that it makes designs and models more appealing on the whole. With realistic representations of buildings and its surroundings, it not only becomes easier for architects to convey their ideas, but it also becomes pretty comprehensible for clients too. In short, it's a win-win situation for both. Benefits of 3D architectural Animation rendering are perhaps many more than the points mentioned above. It becomes easy to make changes in designs. Designs can be placed with proper portrayal of surroundings. It is inevitable that hiring professional 3D rendering services is surely going to give an upper hand to both architects and property marketing company.