3D interior visualization is the solution to not falling short when it comes to showing new clients that your vision of the project is aligned with theirs. It truly makes a difference and show why you are the right interior designer for the project.
Software and hardware advancements have had a significant influence on the design industry. When it comes to demonstrating to prospective clients that your vision for the project is aligned with theirs, 3D architectural rendering is the solution. It makes a significant impact and demonstrates why you are the ideal interior designer for the project.
3D interior design has progressed significantly in the last decade, reaching heights that were unimaginable only a decade ago. Interior visualisation is a cost-effective and time-saving technique that assists interior designers in accurately planning projects. 3D Interior design is a career choice that is booming in popularity. While you once needed complicated and huge drawing boards and a lot of know-how to perform, these days you only need some creativity, imagination, and a computer program.
Now let's look at how 3D visualisation benefits interior designers and why you should use it as well.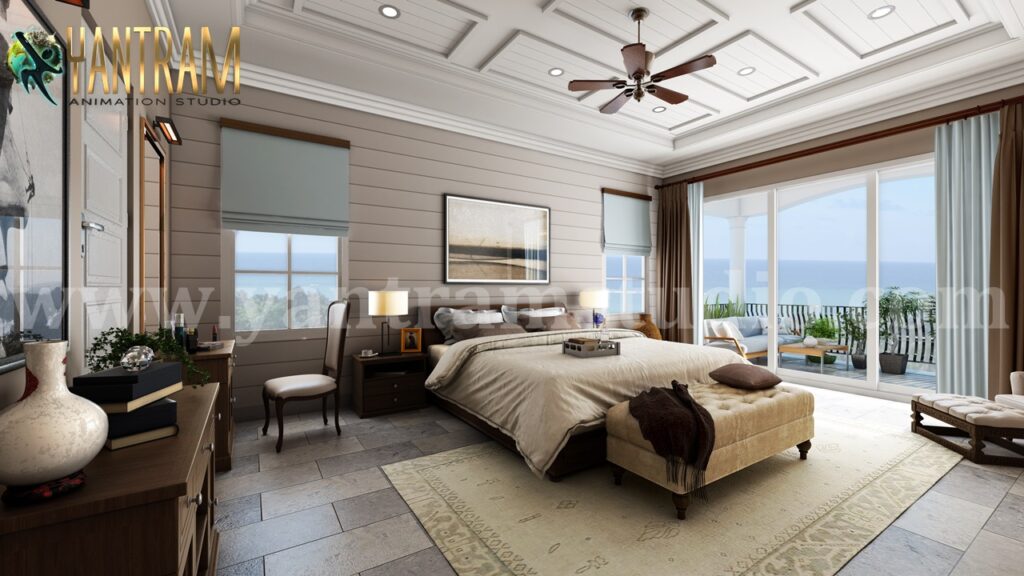 1. 3D interior visualization is Essential to Help the Clients Envision Their Future Interior Spaces
Clients of interior designers are not architects or civil engineers, they can't look at a 2D floor plan and visualize in their head how the space will look like. It is up to the interior designer to make sure that the client understands the project before work has begun, leaving no doubt in their mind.
When the client comes with a rough idea of what they want, with some images of the style they would like, the role of the interior designer is to summarize all of this and turn it into a stunning 3D interior visualization. The client can visualize how the interior will look like when finished and see it in a realistic way. Whether this is a kitchen, bathroom, bedroom or living room project, 3D interior renderings are the best way to help them picture the space.
It is quick and easy to convert both the client needs and your vision into an outstanding 3D interior visualization when you use the right tool. The 3D interior design software will allow you to present your work in the best possible light.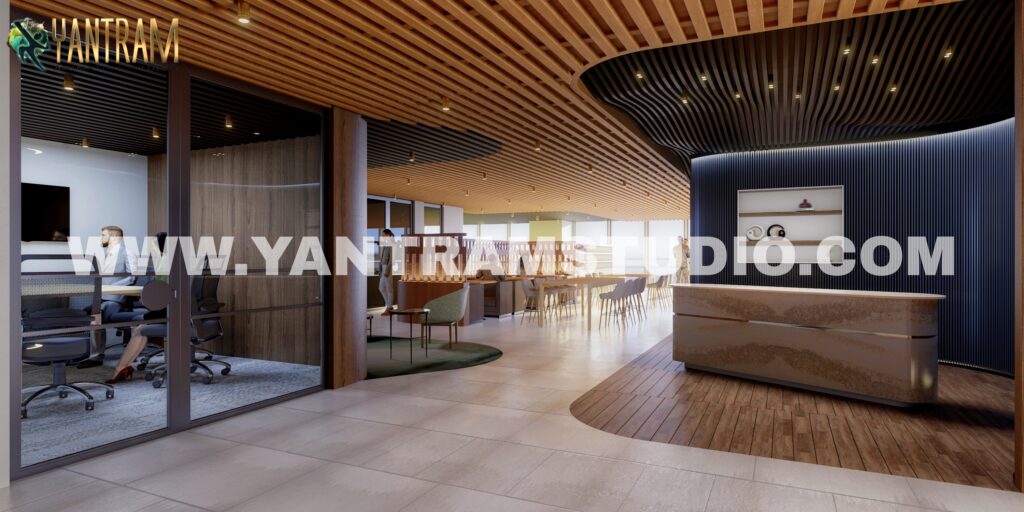 2. Interior Rendering Let Clients Envision Their Future Space
Interior visualizations are an effective model to get your clients pumped about their new space. 3D interior design is more than just an image; they help prospects visualize how their space will look and feel. Clients of interior designers are not architects or civil engineers; they can't look at a 2D floor plan and visualize how the space will look like. It is the responsibility of the interior designer to ensure that the client comprehends the project before work begins, leaving no doubt in their mind.
3. Impress Your Clients to Sell Your Work With 3D Visualization
3D renderings are here to create the Wow effect that your clients are searching for. This will work perfectly as long as the 3D renderings are photorealistic. Providing professional quality 2D and 3D floor plans and 3D perspectives of the rooms to present your work improves the client buying experience. Of course, cost is a key factor in the decision making process, however, gaining the trust of the client also plays a big part. The objective is to convince them that your proposal totally fits their needs and style to get their approval.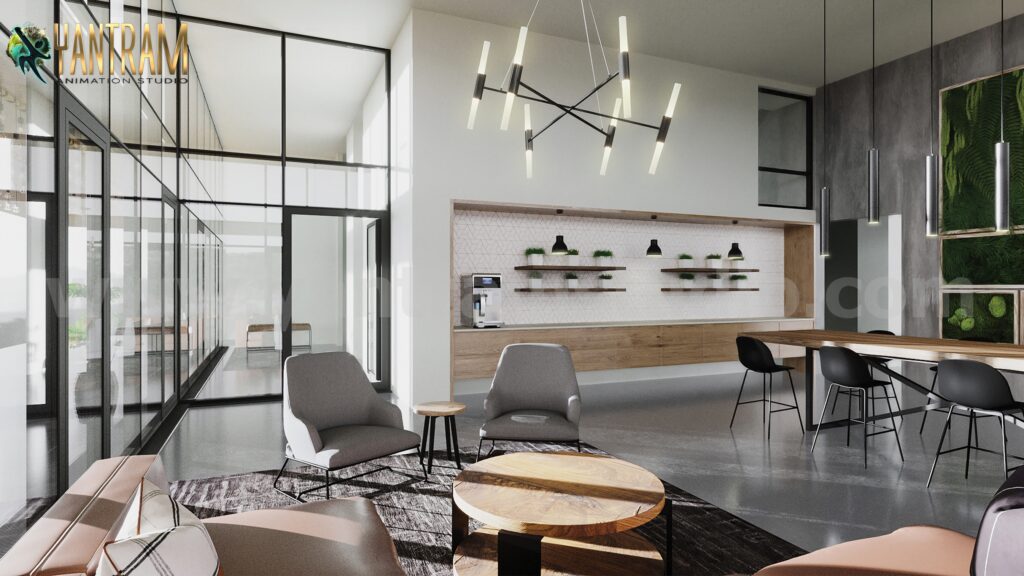 4.

Use 3D

Interior Visualization to Attract New Clients
Attracting new customers is one of the hardest parts of running a business. Whether you're just starting or have been in the game for years, this struggle never ceases. In addition to the usual marketing strategies, such as social media and other advertising channels, it's important to connect with the clients on various platforms.
Eye-catching interior renderings, as well as 3d interior animation, allow you to market your services. 3D interior visualizations are the finest evidence of your work, and they'll help you attract new customers. You can use them for marketing purposes, on your website, social media, to display previous projects and show the variety of design proposals you can produce. Prospects will approach you because of the degree of expertise and quality you can provide to their project.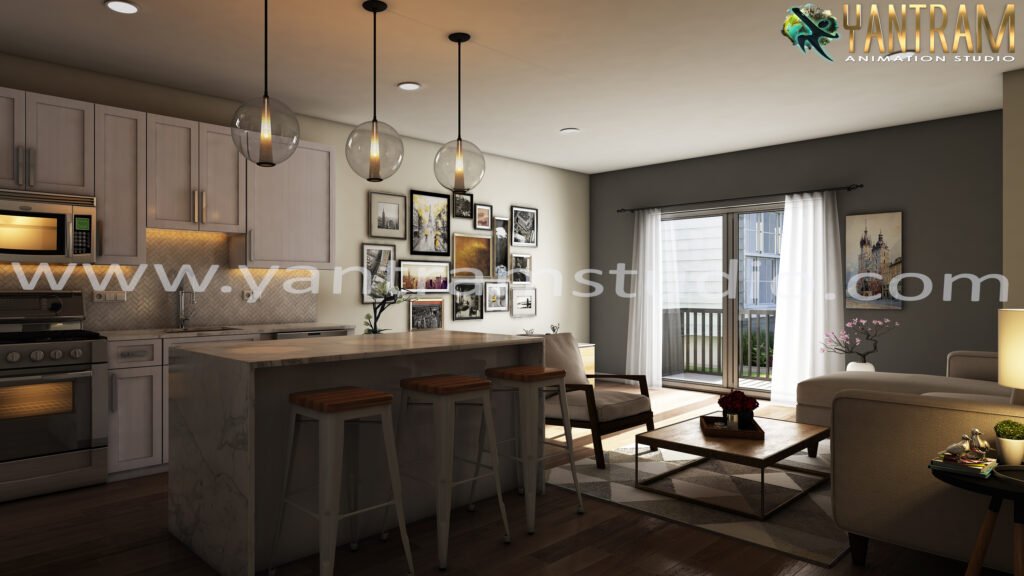 5. It's All About The Portfolio
What good is all your hard work if no one knows about it? If you can attract as many eyeballs on your architectural portfolio as possible, you'll would not go long without being approached for new work. This should start with an online and physical architectural portfolio that showcases a diverse range of your projects.
Your 3D interior rendering will be the first thing your potential clients will get to see. Your portfolio must be powerful enough to convince them and demonstrate that you are a good fit for their project. Your architectural portfolio must help you become noticeable among dozens, if not hundreds, of other job and project applications. Set up a few hours each week for self-promotion, publicity, and brand building if you want to keep your work fresh and your voice heard.