Is 3d interior design your own Bathroom in your mind?? Take a look at the design inspired by Parsian modern lifestyle which gives a serene and calm look to your bathroom.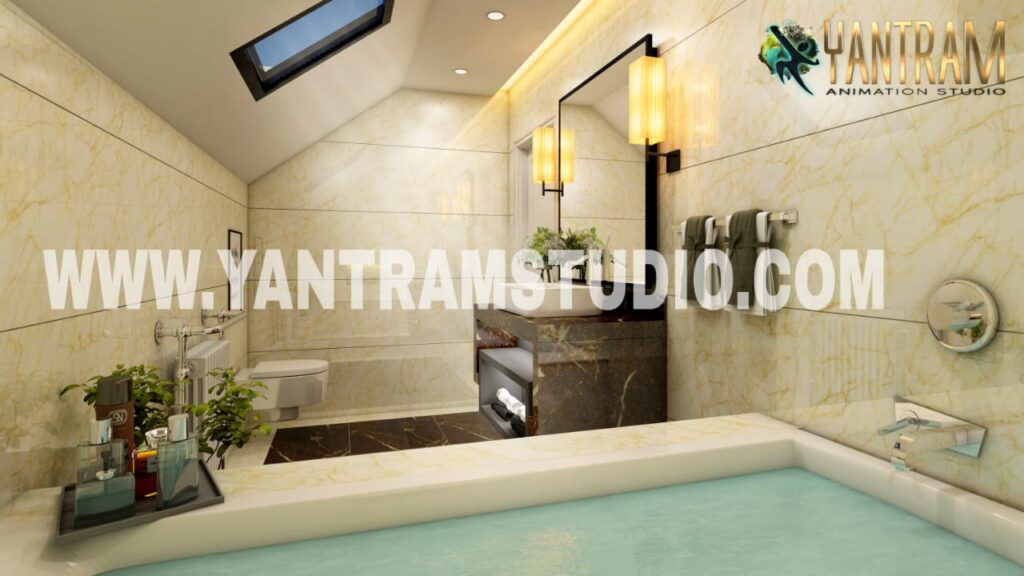 This modern bathroom design speaks all about the Parsian lifestyle. Its 3d interior design is also quiet rejuvenated and reviving. Starting with stepping in the bathroom is the huge rectangular mirror hung horizontally that provides you with a complete reflection. The oval shaped flat basins placed on the top which solves the problem of miscalculation of cutting down the marble, leaves a wow impression. Moving at the bottom of it, is the white painted storage cabinet. The gray marble flooring adds warmth while the grey texture of the walls amalgamate with the interior giving a complete Parsian look to the bathroom design.
The next section of the bathroom is partitioned with a huge glass door and a divider which is decor with grey tiles. The interior of the bathroom is simple yet royal because of the white colour used in the ceiling and bathroom accessories.
We, at Yantram give a shape to the creative ideas useful in Interior Architectural Design, bathroom 3d interior design, home interiors etc. We create 3D interior visualization of your home and make you virtually tour and feel the essence of your imagination.
Want to take a look on more of bathroom designs that signifies a modern look, Check this out !!!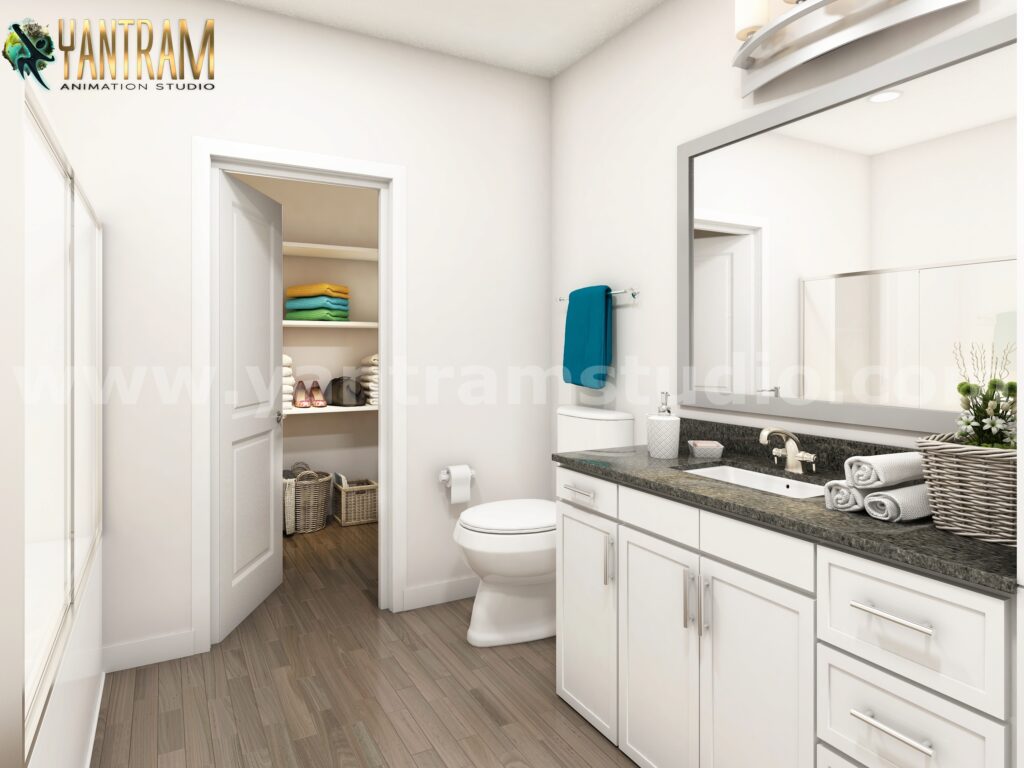 Do you have any ideas to interior your home or bathroom? Share it with us. We will design it for you in a 3D way and give you a clear picture of it.