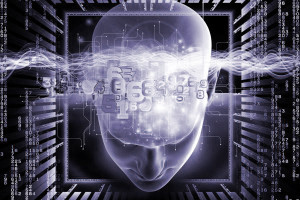 A decade ago, operating phones simply with touch seemed too good to be true. But, thanks to technology that dream finally came true. However, smartphones are not the only privilege that technology has given to mankind. With smartphones came myriad of other opportunities. In the tech world, initiation of one mechanism opens up ways for many other ones. Currently, it is 'virtual reality' that has grabbed attention of tech gurus and aims to form another discipline of the tech world.
People who are fully into the worlds of gaming and entertainment are known to it, but it is still a handful who are fully aware of it, and even fewer people who actually know its potential. While some say that its usage will stay limited to games and entertainment, others believe that there is way too much that can be accomplished with virtual reality. Before we assess how far can virtual reality actually extend, let us first catch a brief idea about the term.
What is Virtual Reality (VR)?
Also known as immersive multimedia, virtual reality refers to a computer-simulated, artificial environment that imitates a real environment. With the help of software, it is presented to the user in a way that he actually believes himself to be in a real world. Its experience is primarily based on two senses namely sound and sight. The most common example of VR is a 3D image explored at a personal computer. The 3D image can be manipulated by the end user through keys or the mouse. User can zoom in and out of the image and can also make the image move in a desired direction.
Apart from the 3D image, there are more sophisticated and advanced forms of virtual reality which can be experienced through special stereotypic displays, wearable gadgets like headsets and haptic systems. At the present, VR basically serves two purposes:
– Give a simulated real environment which can be extremely effective for training
– Make a game more interesting through imagined environment.
Extension of Virtual Reality Beyond Gaming
Facebook's CEO Mark Zuckerberg has a history of acquiring thriving environment of tech world. After WhatsApp, Zuckerberg turned his attention towards Oculus. He acquired Oculus for $2 billion claiming that he wishes to give VR whole new dimensions besides its typecast use. The first thought that crossed minds were whether this acquisition meant that VR can be used for social interaction. Sure enough, given Facebook's role in marketing purpose, it can also give marketers quick and easy insights on their campaigns.
Couple of applications is already in the design phase. A team at the Zurich University of Arts is using Oculus headset for building an app called 'Virtual Birdman'. According to a Bloomberg post, this team paired Oculus VR headset with ceiling fan and a chair. The objective is to give users an experience that makes them feel like they are soaring like birds. The next in line is 'Very Infectious'.
Now, this application made use of Oculus to create a world where computer programmers can code and watch the results of coding simultaneously, as done by coder Brian Peiris. With such groundbreaking applications already in use, VR certainly indicates 'extension'. But how far that will go still remains a question that can only be answered once VR starts showing full-fledged use in other fields.
How Promising is the Future?
Virtual Reality is in its nascent period, and it will certainly take few years to reach the critical mass. Though its beginning had been crude, its future is enormous. If under the guidance of Zuckerberg, this technology can triumph, then users will be able to get transported anywhere by actually going nowhere. VR surely does have a lot in stock to offer but that will require thorough polishing of this technology and of course, immense patience.