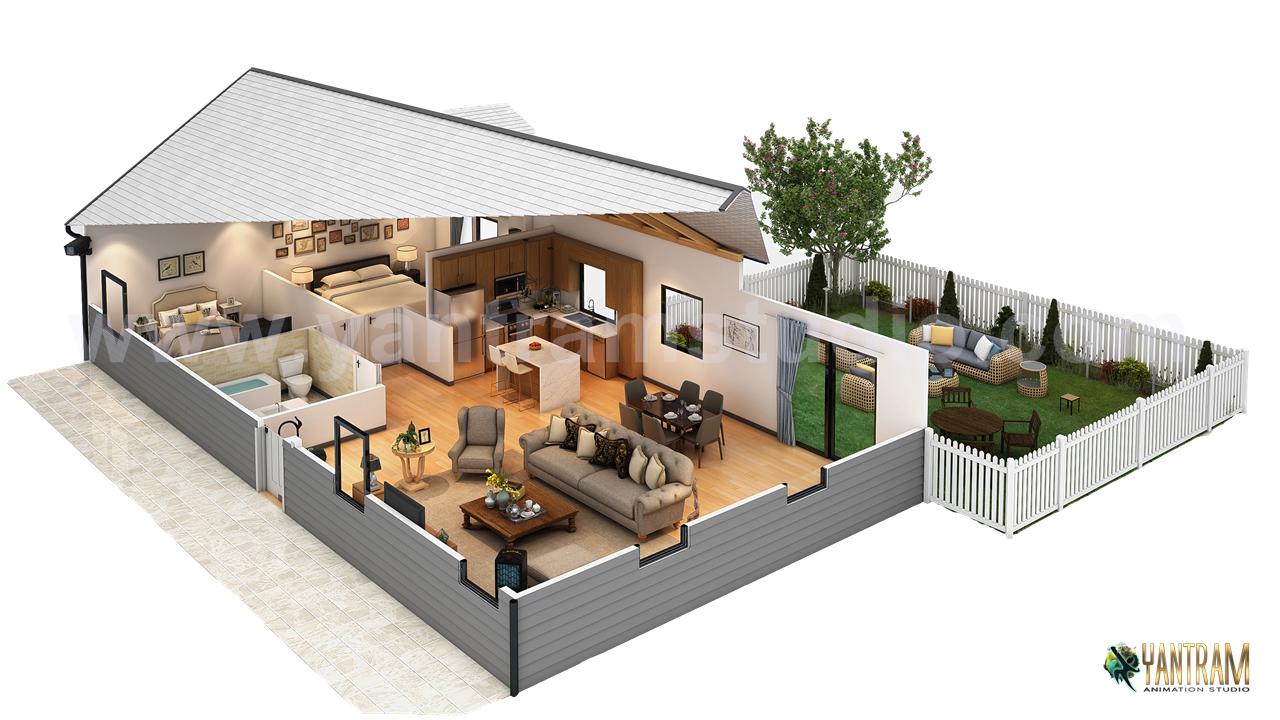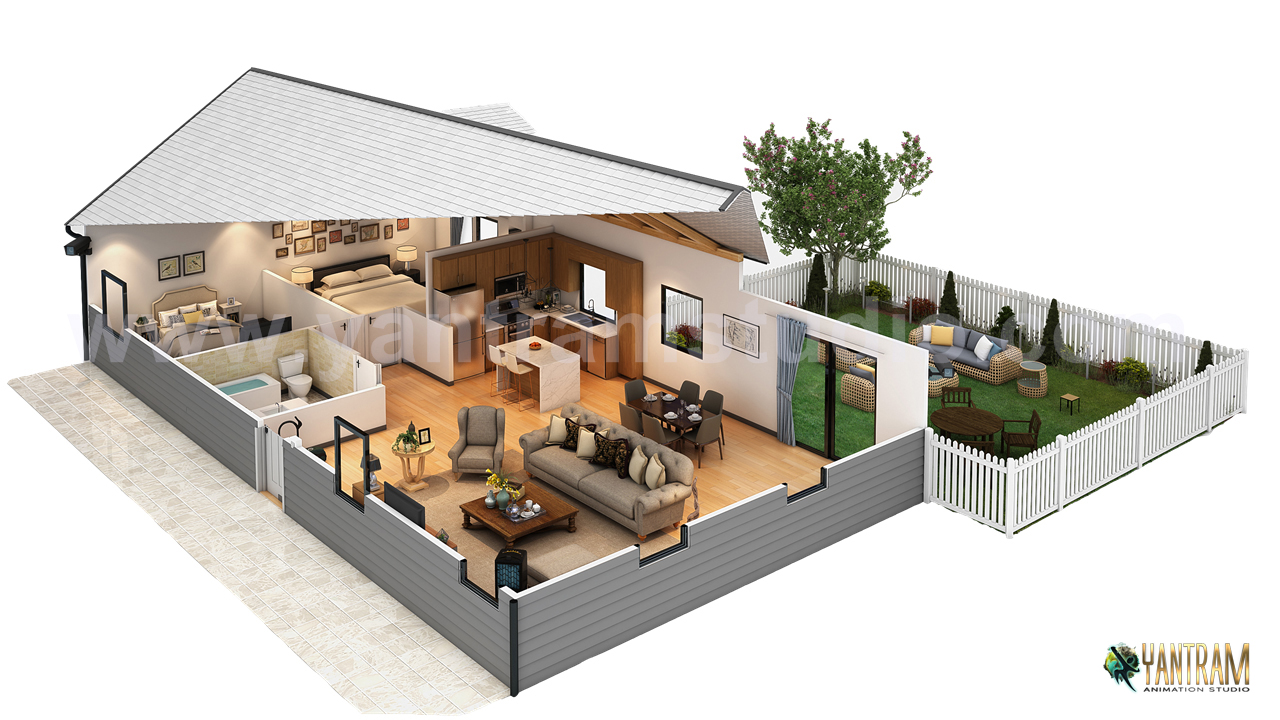 Architectural rendering services
3D Floor Plan Design Services give you a visual representation of the architect's conceptualization of the different floors. Yantram 3D Architectural Outsourcing Studio helps customers easily visualize and conceptualize the layouts as well as the different furnishings in their homes.
3D Floor Plan Design Services
Yantram Architectural rendering services created a 3D Floor Plan of a House in Lima, Arequipa, Trujillo, Chiclayo, Piura, Huancayo, Cusco, Chimbote, Iquitos, Tacna, Juliaca, Ica, Cajamarca, Pucallpa, Sullana, Ayacucho, Chincha, Huánuco, Huacho, Tarapoto, Puno, Paita, Huaraz, Tumbes, Pisco, Huaral. You can see the cut section view of the house it has a 1 Master Bedroom, 1 guest Bedroom a living Room, L shaped kitchen with an island & a square dining table a drop-in Bathtub. there is a Fabulous Backyard with an amazing outdoor furnisher.
We are Providing high-quality 3D Floor Plan Design Services with all details covering, flooring, lighting, furniture, etc. If You Are Planning To hire a Floor Plan Designer then Do not Forget To Contact Yantram 3D Interior Design Studio.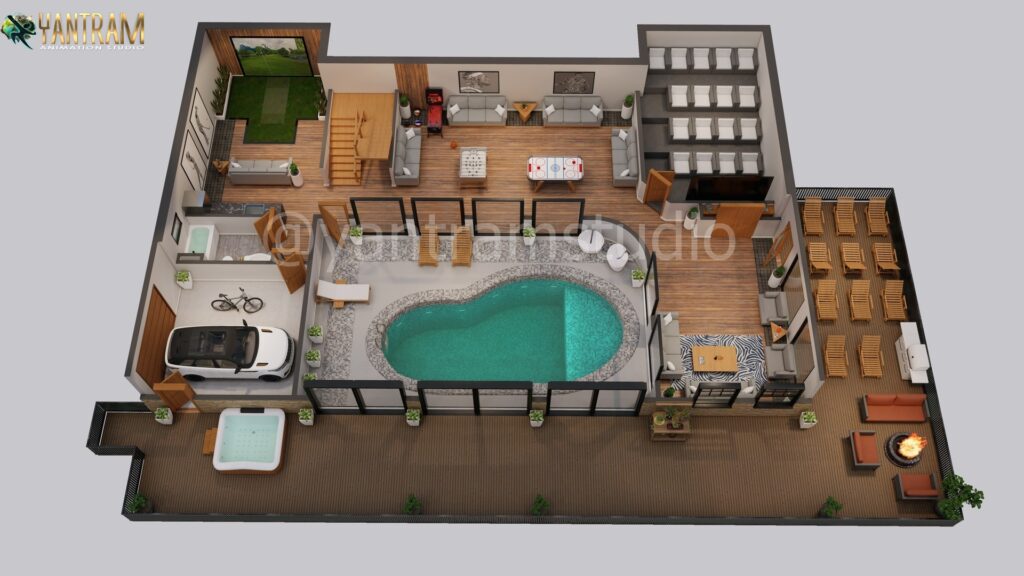 3d floor plan walkthrough
Explore Your Dream Space Like Never Before with Yantram Studio's 3D Floor Plan Walkthroughs
At Yantram Studio, we believe in turning your architectural dreams into immersive realities. Our 3D floor plan walkthrough services offer a dynamic and engaging way to experience your spaces, providing a deeper understanding of design, functionality, and aesthetics.