🏙️ Explore the future of shopping centers with our cutting-edge 3D exterior rendering studio, Urban Oasis. We specialize in bringing architectural visions to life, and this time, we're taking sustainability to a whole new level in Seattle.
🌿 Immerse yourself in stunning visualizations that showcase a shopping center designed with the environment in mind. Our team of skilled artists and designers collaborates closely to capture every detail of the sustainable architecture, lush green spaces, and innovative design elements.
3d exterior rendering studio
Bringing Seattle's Shopping Center to Life: Our Expert 3D Exterior Modeling Company Transforms Vision into Reality. Elevate your project with stunning visualizations that captivate, inspire, and showcase every detail of your future shopping center. Experience the future today with our cutting-edge technology and creative expertise
The Urban Oasis project aims to revolutionize the shopping center concept by creating a sustainable and environmentally conscious retail space in the heart of Seattle, USA. This architectural design studio envisions a space that caters to shoppers' needs and prioritizes sustainability, community engagement, and harmonious coexistence with the urban environment.
A Transformative Architectural Design Studio for a Sustainable Shopping Center in Seattle, USA all cities are Seattle, Bellevue, Tacoma, Everett, Redmond, Kirkland, Renton, Issaquah, Lynnwood, Bothell, Federal Way, Edmonds, Auburn, Kent, Shoreline, Mercer Island, Sammamish, Woodinville, Des Moines, Burien. visionary project that seeks to redefine the shopping center concept by integrating sustainability, nature, and community into its design. This innovative approach envisions a shopping center that not only serves as a commercial hub but also as a green and socially conscious space that benefits both the environment and the people of Seattle.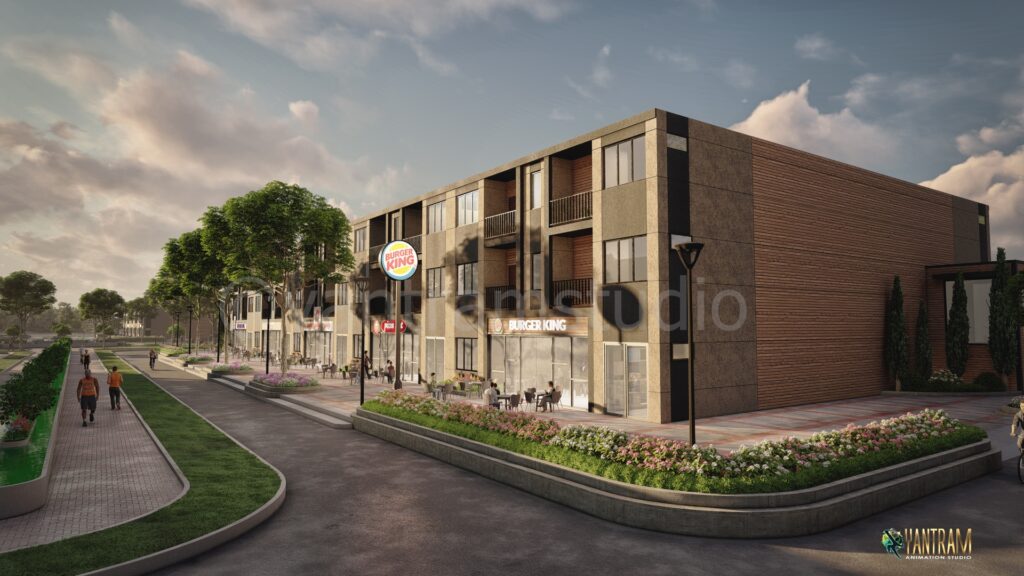 Our commitment to sustainability extends to the very materials that shape our center. Locally sourced and eco-friendly materials reduce transportation emissions and contribute to a smaller environmental footprint. Each brick, each beam, tells a story of responsible construction, making Urban Oasis a testament to the possibilities of sustainable design.
Urban Oasis is more than just a destination; it's an educational journey. Interactive exhibits showcase the innovative technologies and practices that shape our sustainable haven. Visitors leave not only with shopping bags but also with a renewed awareness of their impact on the environment and the power of sustainable living.
Unveiling Urban Oasis: A 3D Architectural Visualization Journey
Picture standing at the threshold of innovation, peering into a future where design transcends boundaries. With every rendered detail, Urban Oasis emerges from the canvas of creativity, offering a tantalizing taste of the sustainable shopping center poised to grace Seattle's skyline.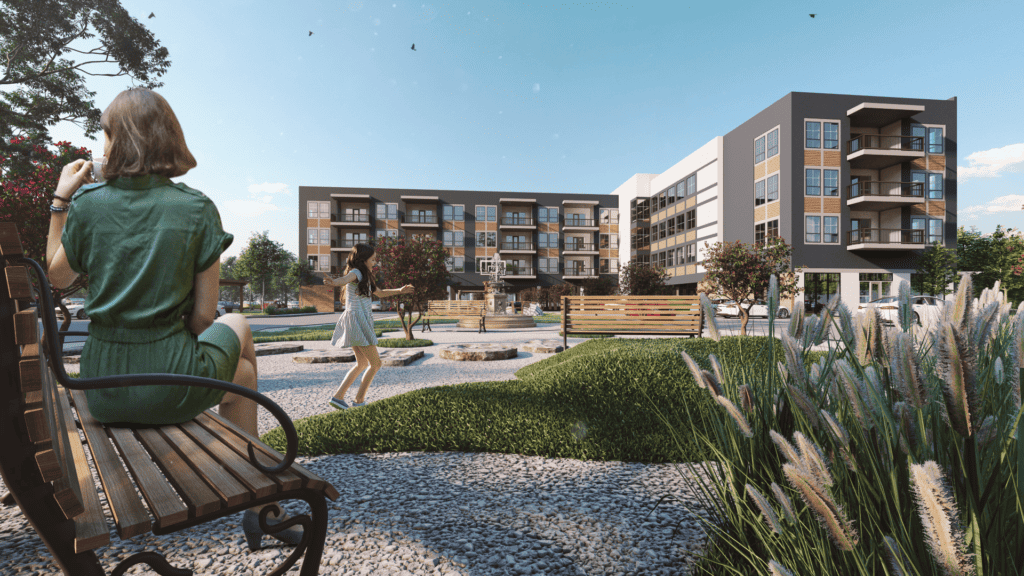 Exterior rendering
Unveiling the Beauty of Architectural Mastery: Exterior Renderings
A Glimpse of the Future, Today: Our exterior renderings offer a tantalizing glimpse of what's to come. They transform sketches and plans into vivid, lifelike visuals that showcase the grandeur of your architectural vision. With meticulous attention to detail, we breathe life into facades, landscapes, and surroundings, turning ideas into captivating reality.
Light, Shadow, and Atmosphere in Perfect Harmony: Every stroke of light, every interplay of shadow, and every whisper of the atmosphere is meticulously captured in our exterior renderings. Watch as the sun kisses the building's surface, casting intricate patterns that dance throughout the day. Experience the enchanting allure of twilight, where warm hues and dramatic contrasts paint a portrait of elegance and allure.
Engage and Inspire: Our exterior renderings aren't just images; they're invitations to explore, engage, and dream. They transcend language barriers, enabling you to communicate your architectural narrative with clarity and impact.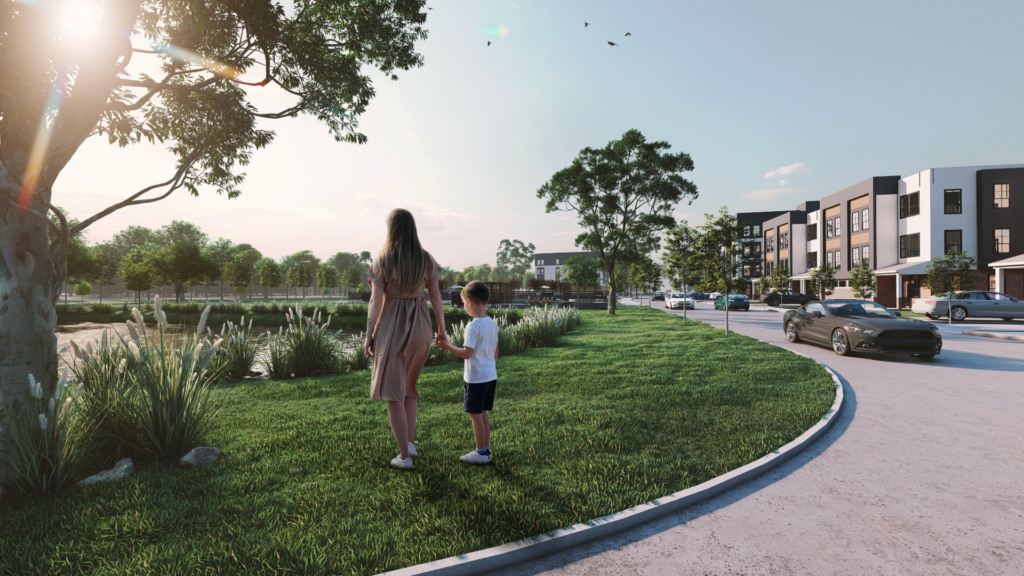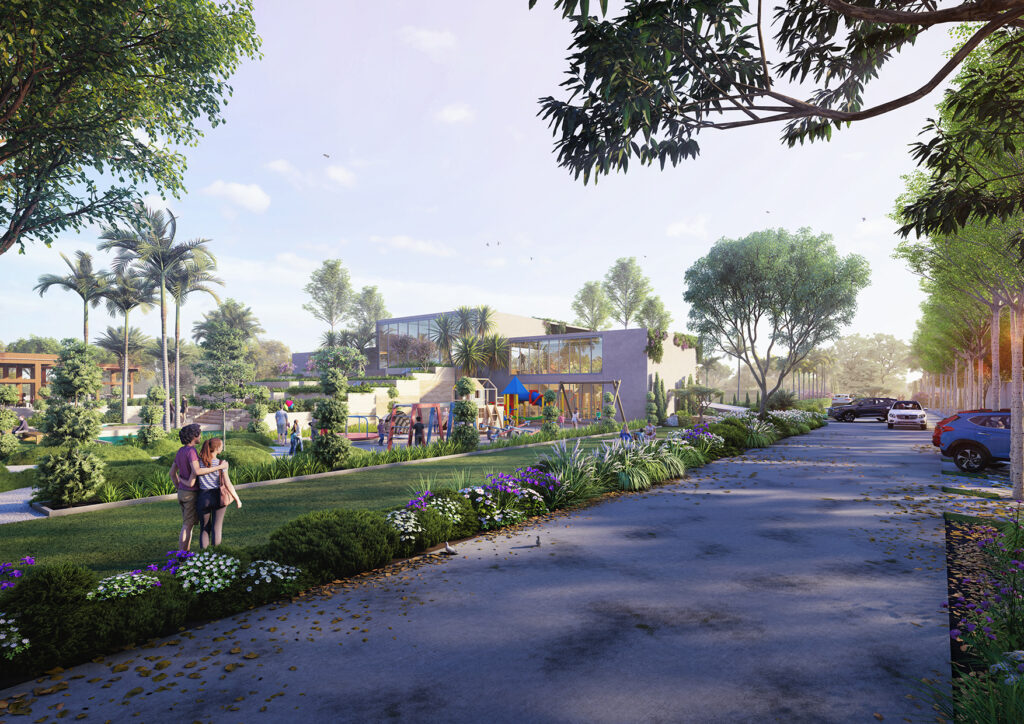 3d walkthrough design company