What does Yantram 3D Architectural Rendering Company Do​
3D architectural animation studio
Parisian Parks capes: Elevate Your Senses with Our 3D exterior rendering studio in a Serene Parkside Haven, Paris, France.
Step into a world where imagination blends seamlessly with reality, as we introduce you to the captivating Parisian Parks capes. Nestled within the heart of Paris, France, our 3D Exterior Rendering Studio has masterfully transformed a charming public park into a realm of awe-inspiring beauty 3D architectural animation studio.
3D architectural animation studio
Animating Serenity: A Visual Journey of the Public Park Restaurant
🌳 "Animating Serenity: A Visual Journey of the Public Park Restaurant" 🍽️
Step into a world where animation breathes life into tranquility. Immerse yourself in the serenity of our Public Park Restaurant's visual journey. 3d architectural animation studio From the rustling leaves to the delectable dishes, experience every detail in motion, as nature and gastronomy unite in a captivating dance.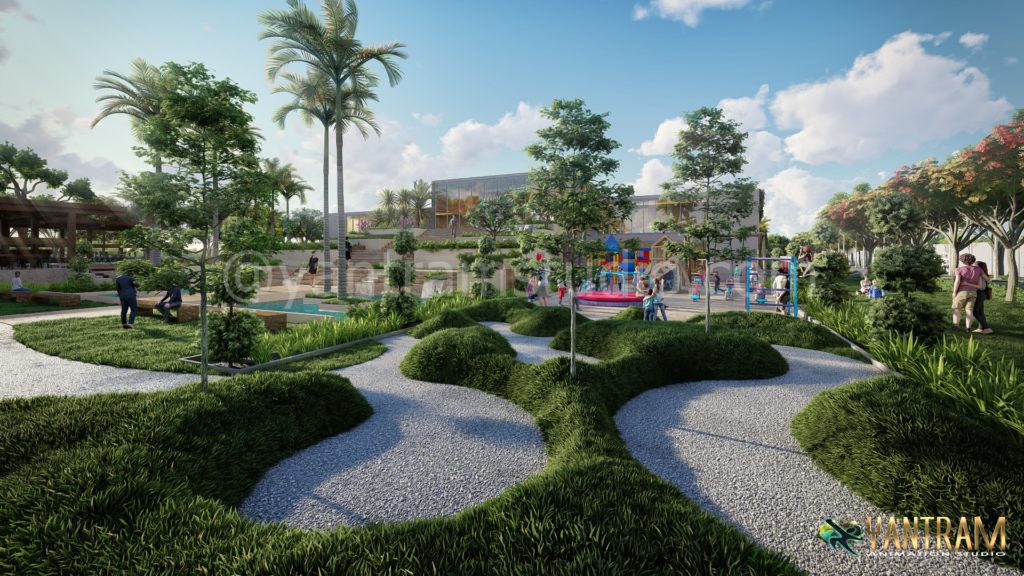 A Parisian Oasis Unveiled: As the virtual gates of the "Elysian Eateries" project swing open, one is transported to a lush haven amidst the bustling cityscape of Paris. The meticulously sculpted 3D exterior models stand as a testament to the harmonious blend of classical Parisian architecture and contemporary design elements. Every façade, every window frame, and every decorative flourish exude the essence of Parisian charm, paying homage to the city's rich history while embracing modern aesthetics.
Nature's Symphony: The beauty of the "Elysian Eateries" project extends beyond its architectural prowess. The surrounding parkland is a symphony of vibrant colors and textures, meticulously recreated in 3D to mirror the real-world allure of Parisian gardens. Every blade of grass sways gently in the breeze, while the foliage rustles softly, creating a visual and auditory delight that envelops diners in a serene cocoon of tranquility.
exterior rendering companies
From Above the Ordinary: Elevate Your Vision with Bird's Eye Exterior Rendering
🦅 Soaring Perspectives, Groundbreaking Realism 🦅
Introducing a new dimension in architectural visualization – Bird's Eye Exterior Rendering. Our expert rendering company specializes in capturing your projects from a bird's eye view, offering a unique and compelling perspective that transforms ideas into stunning, lifelike realities.
3D walkthrough design company
Experience the future of lakeside living with our stunning 3D architectural walkthrough visualization for Lakeside Condominium. Step inside and explore the beauty and luxury of these apartments from the comfort of your screen.