What Yantram 3d Architectural Rendering Company Do​
3D Floor Plan Rendering
The city of Detroit, Michigan, has long been a hub of innovation and creativity, and now it's at the forefront of a revolution in home design. With the advent of rendering technology, the future of home design in Detroit is brighter than ever. In this article, we'll explore how floor plan rendering is reshaping the way we design and visualize homes in the Motor City.
3d-floor plan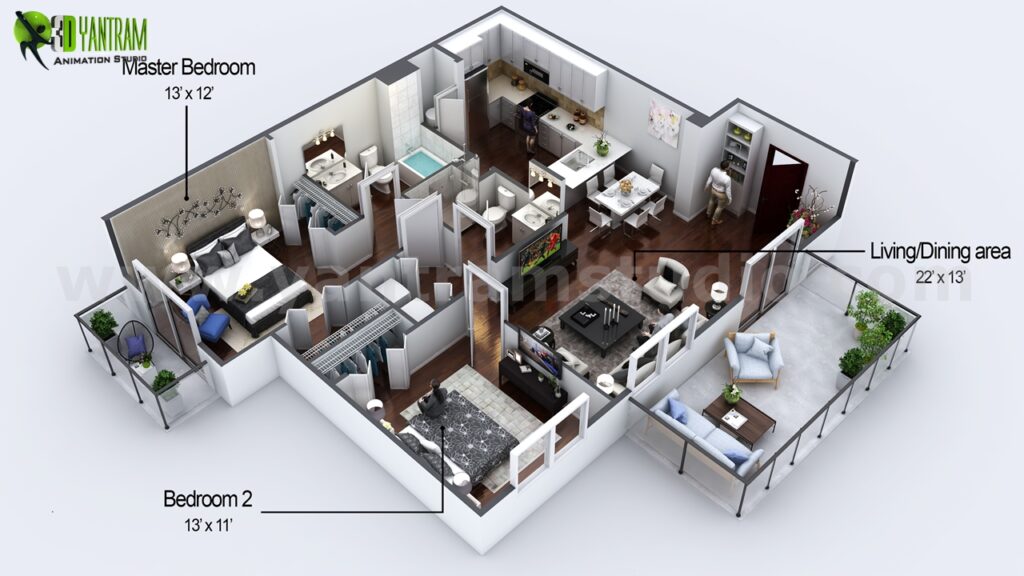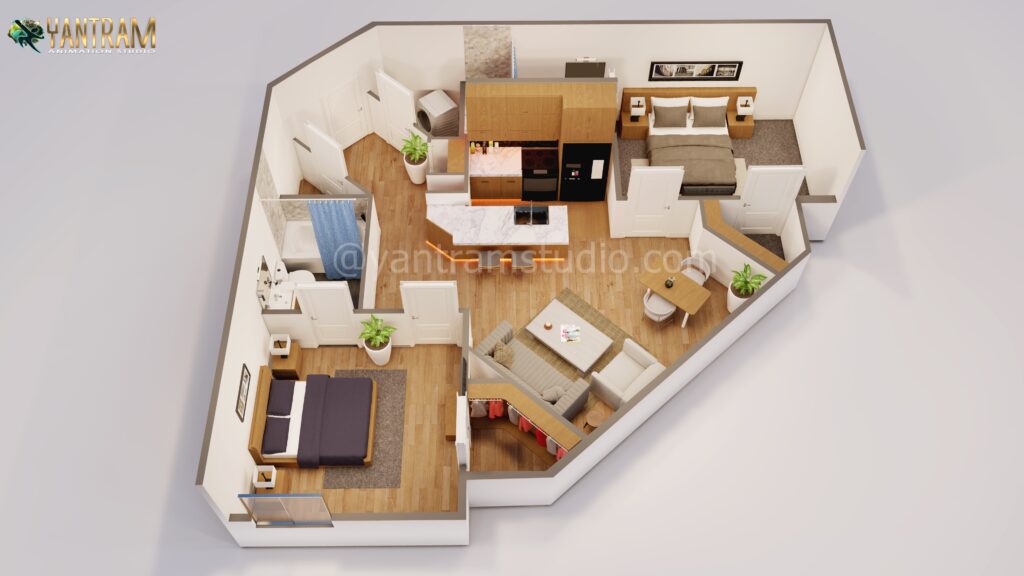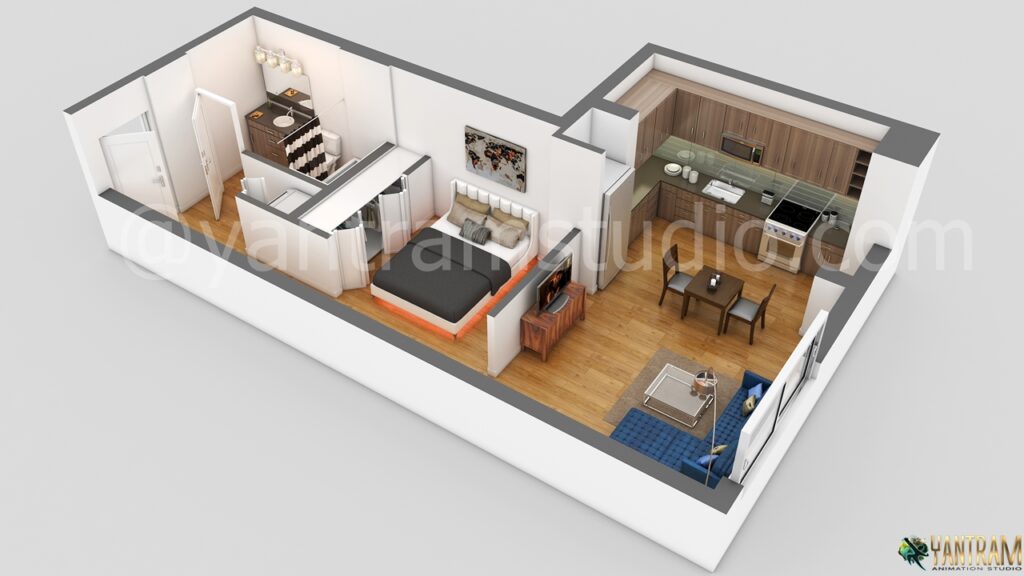 Yantram Animation Studio Enhancing Visualization: Gone are the days of static blueprints and two-dimensional sketches. 3D floor plan rendering breathes life into designs, allowing architects and designers to create virtual models that provide a comprehensive view of the space. This technology enables clients to walk through their future homes, exploring every nook and cranny before a single brick is laid. The level of detail and realism achieved through 3D rendering is nothing short of astonishing.
Tailoring Designs to Perfection: In the diverse landscape of Detroit, each neighborhood carries its own unique charm and character. 3d floor plan design enables designers to seamlessly integrate these distinctive elements into their creations. Whether it's capturing the industrial essence of downtown lofts or incorporating the historical charm of suburban homes, this technology ensures that every design is perfectly tailored to its environment.
Optimizing Space and Functionality: One of the greatest advantages of 3D floor plan rendering is its ability to optimize space and functionality. Designers can experiment with various layouts, furniture arrangements, and lighting schemes, ensuring that every square foot serves a purpose. This level of precision not only maximizes living space but also enhances the overall functionality of the home, meeting the unique needs and lifestyles of each client.
Sustainable Design Solutions: As the world moves towards a more sustainable future, Detroit is no exception. 3D floor plan rendering plays a pivotal role in the implementation of eco-friendly design solutions. Architects can simulate the integration of energy-efficient systems, green spaces, and sustainable materials, providing clients with environmentally conscious options that align with their values.
Empowering Collaboration: The collaborative potential of 3D floor plan rendering is boundless. Designers, architects, and clients can work together in real-time, making adjustments and decisions on the spot. This seamless interaction fosters a sense of partnership, ensuring that the final design reflects the collective vision and aspirations of all involved parties in Michigan all big cities like ….. Detroit, Grand Rapids, Warren, Sterling Heights, Ann Arbor, Lansing, Flint, Dearborn, Livonia, Troy, Westland, Farmington Hills, Kalamazoo, Rochester Hills, Southfield, Taylor, Pontiac, St. Clair Shores, Royal Oak
Step into Your Dream Home: Yantram Studio Redefines Architectural Excellence with 3D Front Yard Home Walkthroughs and Virtual Tour Animation Services"
Experience the future of architectural design with Yantram Studio, your premier destination for creating immersive 3D front yard home walkthroughs and captivating virtual tour animations. Our design company brings your dream home to life, showcasing building exteriors and home landscapes with unparalleled creativity and precision.