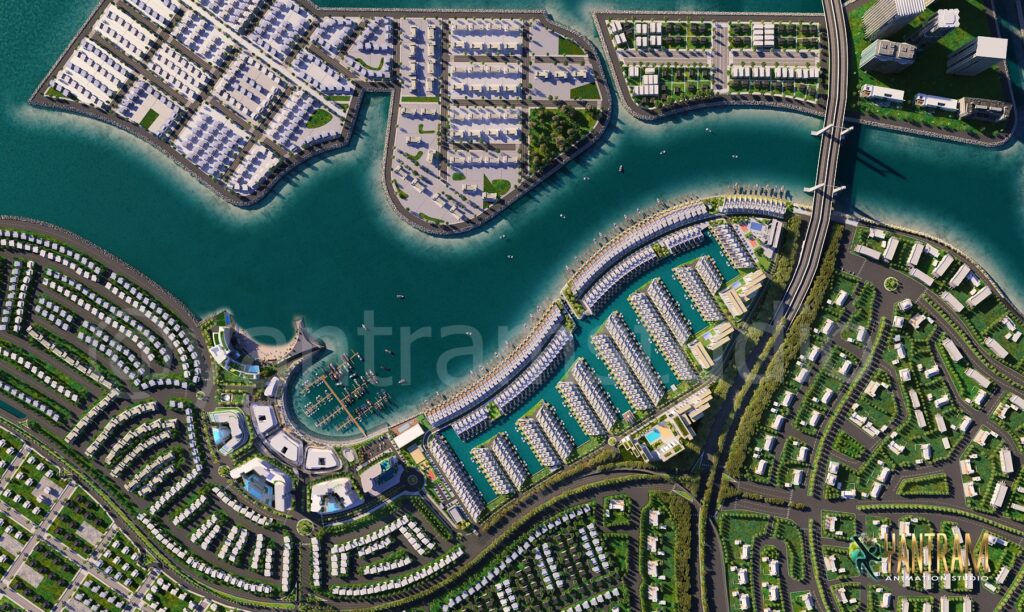 Are you looking to showcase your property in Fort Myers, Florida, in a unique and engaging way? Our architectural animation services can provide you with stunning 3D exterior views from a bird's eye perspective, bringing your vision to life in a way that traditional photos or drawings simply can't match. Our team of experts uses advanced 3D modeling software and animation techniques to create realistic and immersive fly-throughs and walkthroughs of your property's exterior, highlighting every detail of the design. From the textures and materials of the building to the landscaping and outdoor living spaces, our animations provide a comprehensive view of your property and help potential clients or buyers envision themselves in the space.
Our bird's eye view feature provides an unparalleled perspective of your property's relationship to the surrounding environment and allows you to showcase key features such as pool areas and outdoor living spaces. This feature can help you differentiate your property from others and make it stand out to potential buyers or clients.
Whether you're a real estate developer, architect, or homeowner, our 3D exterior rendering and Architectural animation services can help you bring your vision to life and provide a powerful tool for marketing and selling your property. Our animations can be easily shared on websites, social media, and other marketing channels, providing a dynamic and engaging way to showcase your property.
Don't settle for traditional photos or drawings when you can have a captivating 3D exterior animation of your property. Contact us today to learn more about our architectural animation services and how we can help you create a bird's eye view of your property in Fort Myers, Florida.