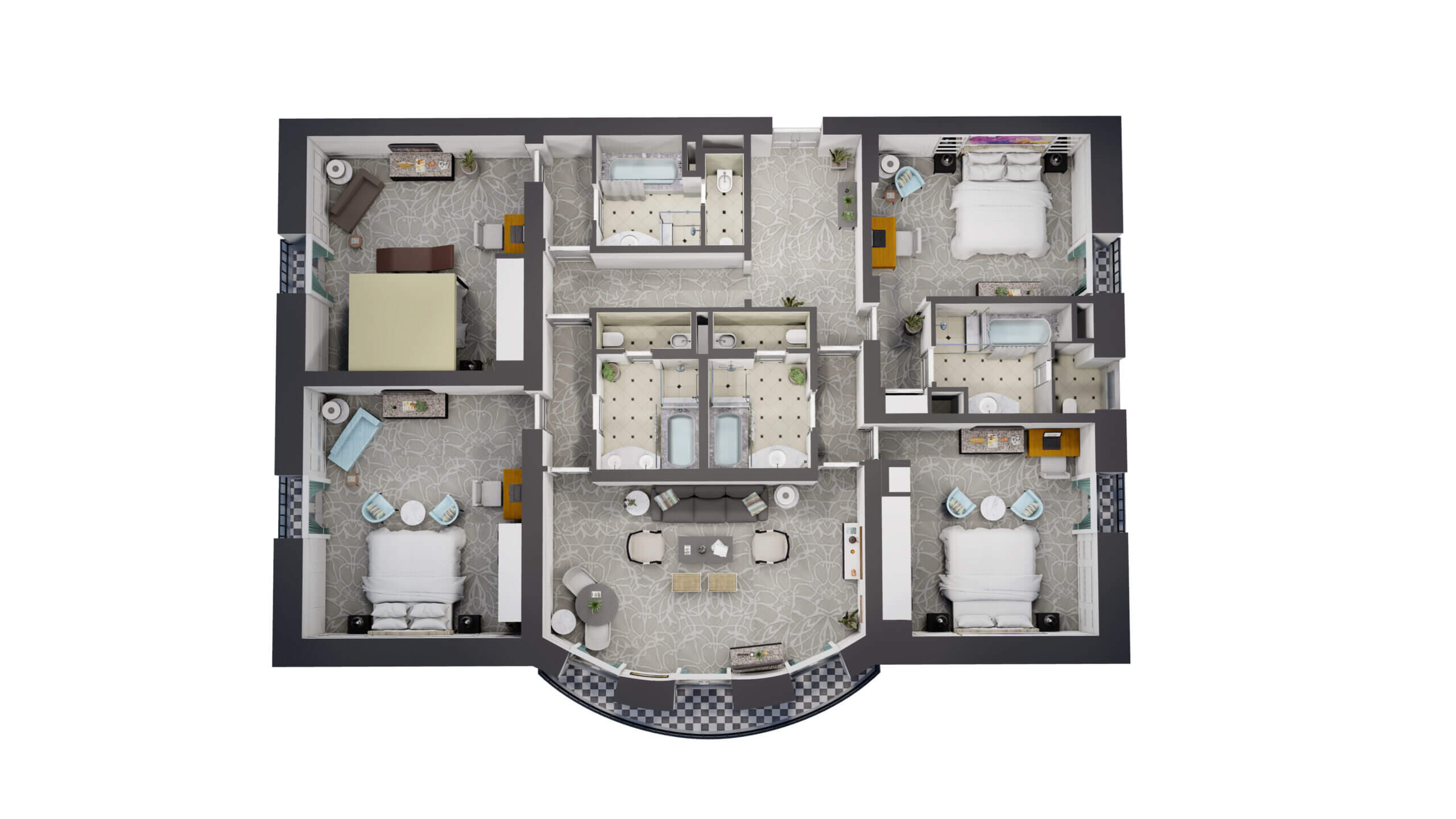 3D floor plan layout
At Yantram Studio, we specialize in turning your architectural visions into stunning reality through our top-notch 3D floor plan design services. Our skilled team of designers leverages cutting-edge technology to craft immersive and lifelike 3D representations of your spaces.
3D floor plan layout
Yantram Studio's Impeccable 3D Floor Plan Layout Services in Las Cruces, New Mexico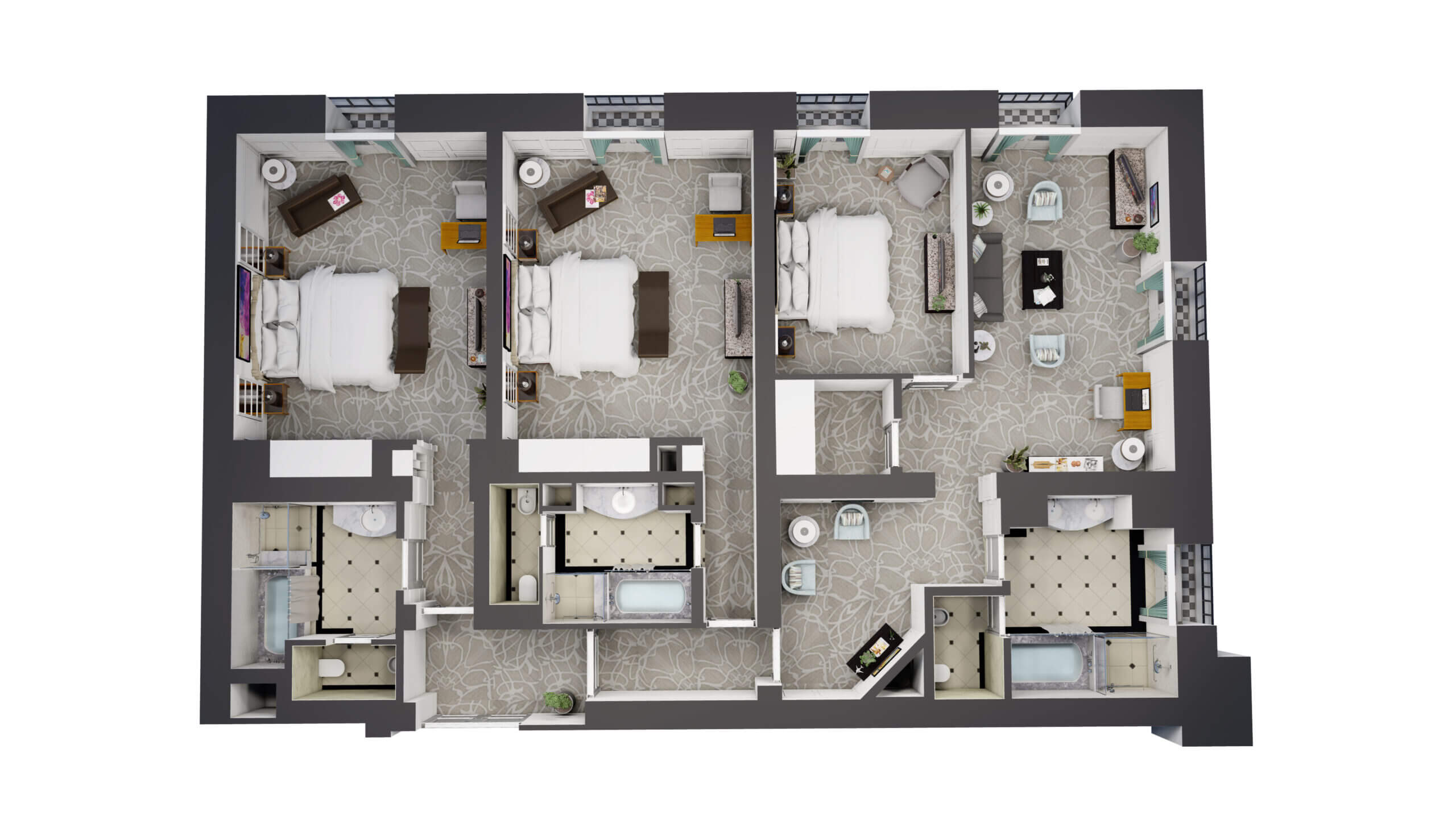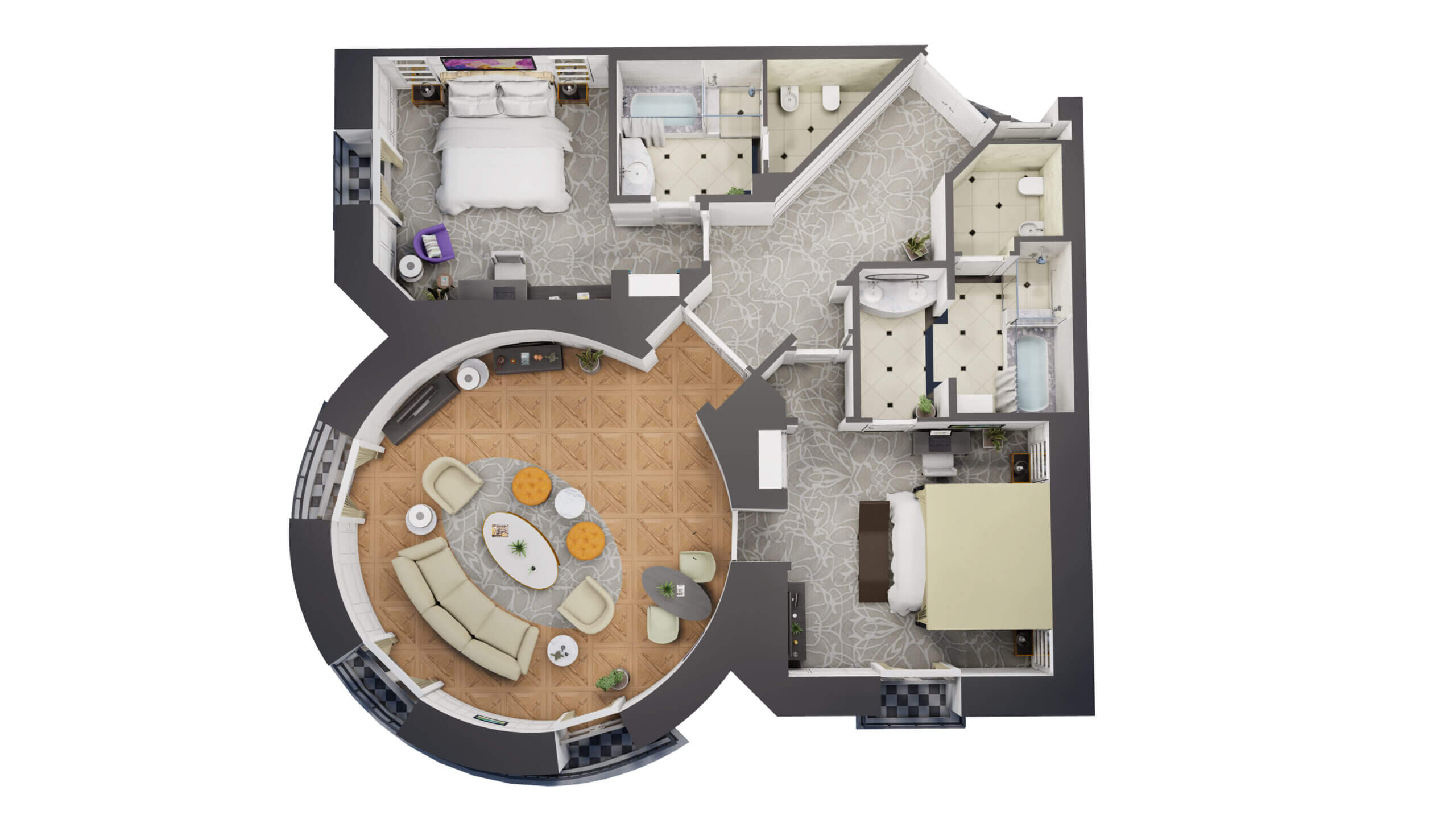 Are you dreaming of the perfect home that suits your lifestyle and preferences? Look no further! At our design studio, we're excited to introduce our exceptional 3D floor plan design services tailored for contemporary 3-bedroom, 2-bedroom, and 1-bedroom residential homes in picturesque New Mexico all big cities like Santa Fe, Albuquerque, Las Cruces, Farmington, Silver City, Roswell, Taos, Alamogordo, Ruidoso, Truth or Consequences, Gallup, Socorro, Corrales, Rio Rancho, Las Vegas, Hobbs, Clovis, Carlsbad, Artesia, Sunland Park, Los Lunas, Taos Ski Valley, Deming, Portales, Lovington, Belen, Española
Our team of expert designers, equipped with the latest technology, is committed to transforming your dream home into a tangible reality. Whether you're envisioning a spacious family home, a cozy two-bedroom retreat, or a stylish one-bedroom dwelling, our 3D floor plans will provide you with a crystal-clear view of your future living space.
Each design is crafted to reflect modern aesthetics, functionality, and your unique preferences. With a focus on maximizing space, natural light, and the seamless flow of your home, our services ensure that your residence is both aesthetically pleasing and practical.
Experience the future of home design with us in Las Cruces, New Mexico, as we bring your dream home to life with our "Contemporary 3-2-1 Bedroom Residential Home 3D Floor Plan Design Services in Las Cruces, New Mexico – 2023." Your perfect home is just a visualization away.
The Power of 3D Floor Plans:
Enhanced Visualization: 3D floor plans provide a realistic, immersive experience that surpasses traditional 2D blueprints, allowing clients and stakeholders to better understand a space's layout, flow, and aesthetics.
Applications of 3D Floor Plan Design Services:
Real Estate Marketing: Real estate agents and developers use 3D floor plans to showcase properties effectively, attracting potential buyers by offering a detailed look at a property's potential.
Architectural Visualization: Architects and designers employ 3D floor plans during the design and planning phases, enabling them to fine-tune their concepts, optimize space, and experiment with various design elements.
3D architectural animation studio
Yantram Studio: Your Premier 3D Architectural Animation Studio for Top-Notch Floor Plan Services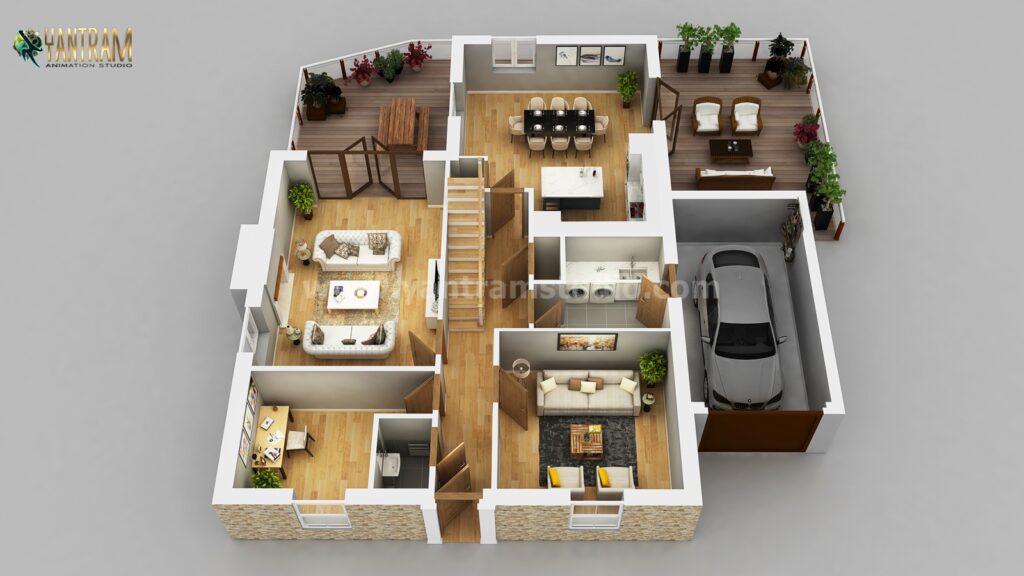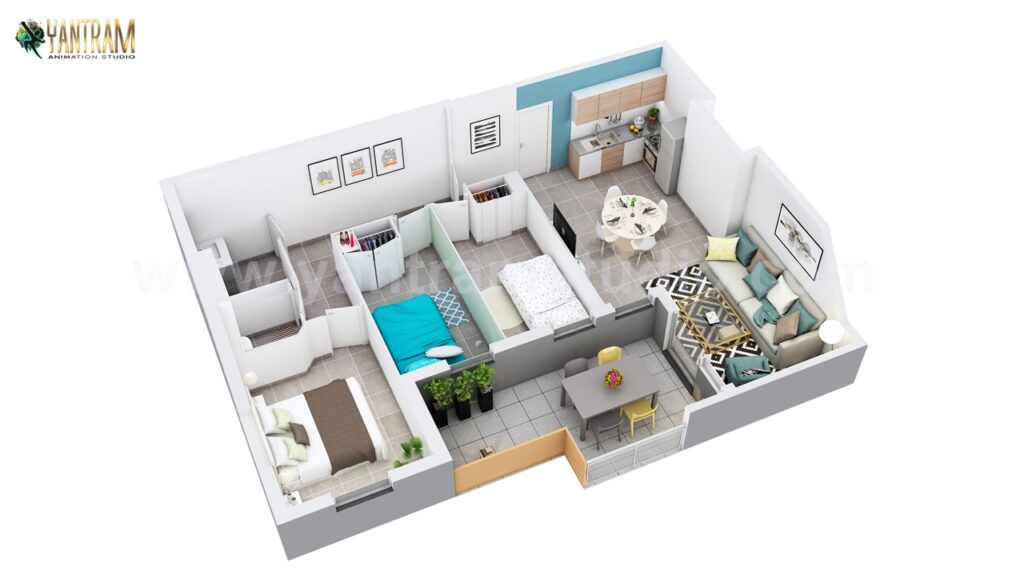 Welcome to Yantram Studio, where innovation meets artistry to redefine the world of architectural visualization. As a premier 3D architectural animation studio, we take pride in offering top-notch floor plan services that breathe life into your architectural dreams.
Our journey is a testament to our commitment to excellence. With a team of passionate professionals, we harness the latest technological advancements to create captivating, realistic, and immersive 3D floor plans. We understand that every project is unique, and our services are tailored to meet your specific needs.
Whether you're an architect, a real estate developer, or a homeowner, we're here to elevate your projects to new heights. Our floor plan services provide a clear, vivid representation of your designs, making it easier to communicate your vision to clients, investors, or prospective buyers.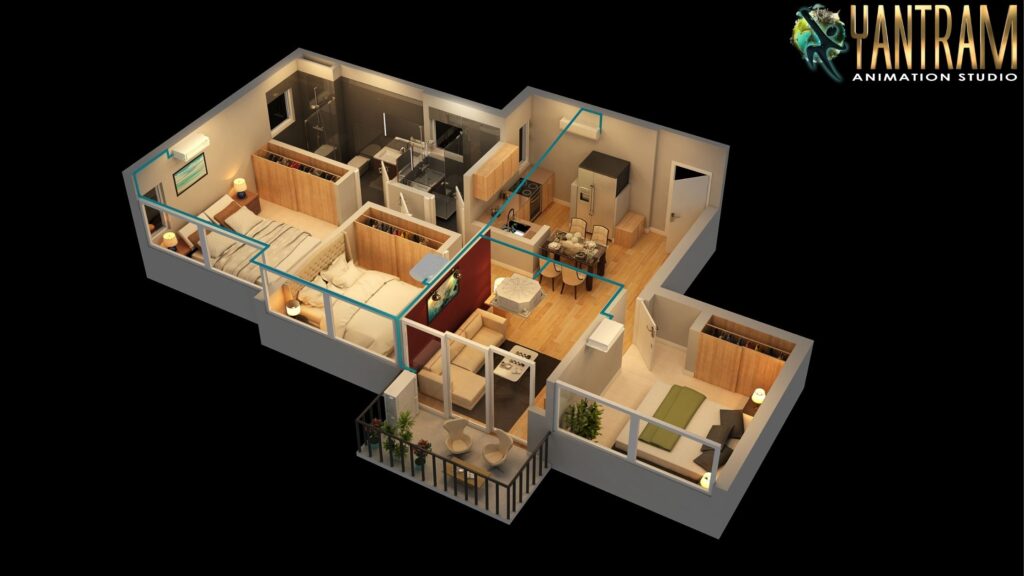 Yantram Animation Studio: Your 3D Floor Plan Creator in New Mexico City – 2023
Step into the future of architectural visualization with Yantram Animation Studio, your trusted 3D floor plan creator in the vibrant New Mexico City of 2023. Our expert team blends innovation and creativity to craft stunning 3D floor plans that transform your architectural ideas into immersive realities.
3D building floor plans
Whether you're an architect, a real estate developer, or a homeowner, our tailored services cater to your unique needs. Our 3D floor plans are designed to enhance your project's appeal, making it easier to communicate your vision to clients, investors, and buyers.
Experience the magic of architectural visualization as we bring your concepts to life in the dynamic landscape of New Mexico City. Yantram Animation Studio is your gateway to captivating 3D floor plans that elevate your projects to new heights.
3D walkthrough design company
Virtual Reality -VR Floor Plan applications Designed for touch screen, VR Glasses, Oculus Rift, and Google Cardboard experience. Yantram Architectural Design Studio produces quality work for 3D Floor Plan Rendering, 3D Wall Cut Plans 3D Site Plans, and 3D Sections Plan Designs at the best price. Watch Floor Plans in three-dimensional views. Fast turnaround 3D Floor Plan Rendering and Virtual Floor Plan of your house designs, 3D walkthrough design company.