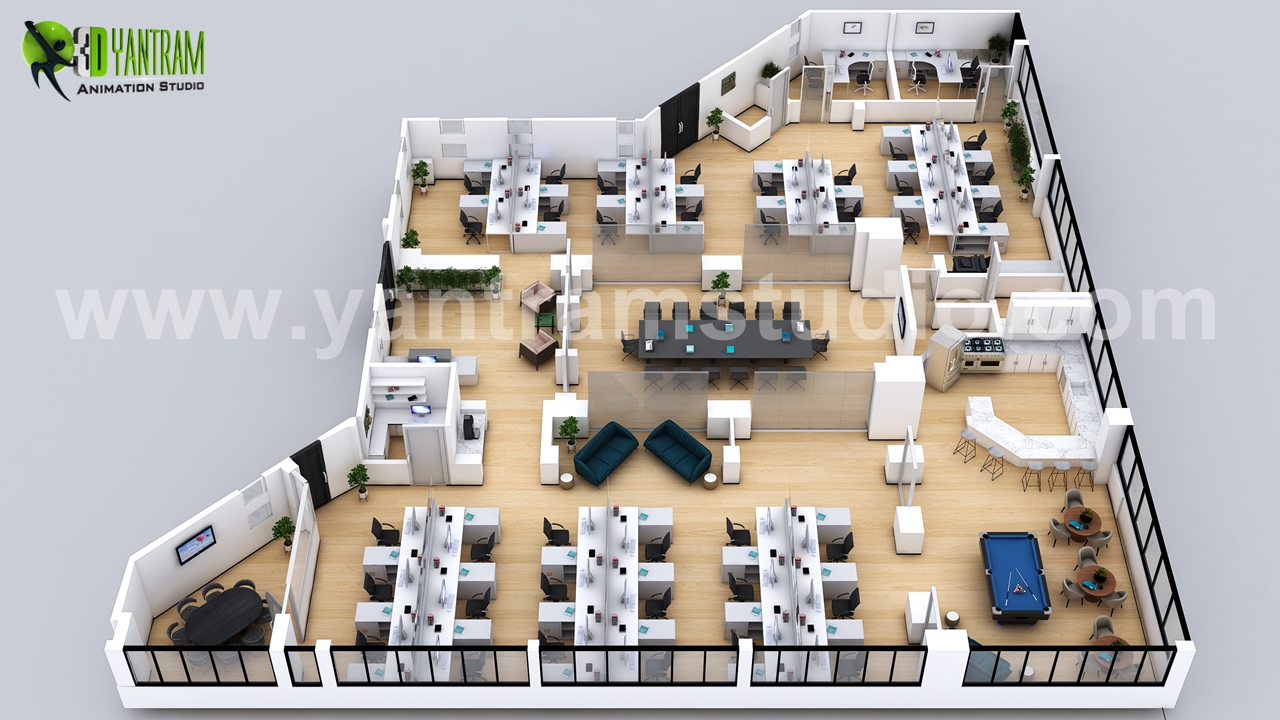 3d floor plan designThe 3d floor plan design of the Modern Office in Newark, New York by 3d architectural visualisation studio was created with the latest technology and equipment. The Architectural studio used the latest software and hardware to create the 3d floor plan of the office. The office was designed with the latest trends and techniques in mind. The office was designed to be the most modern and efficient office in the world.
The Architectural Studio offers something unique and exciting for businesses looking for a new space. The design studio took into consideration the need for ample natural light and ventilation, as well as the importance of an open and collaborative work environment.
The result is a 3d floor plan that is not only aesthetically pleasing but also functional and efficient. businesses in Newark, New York will be able to take advantage of the latest in office design and technology, while also benefiting from the studio's experienced team of architects and designers.