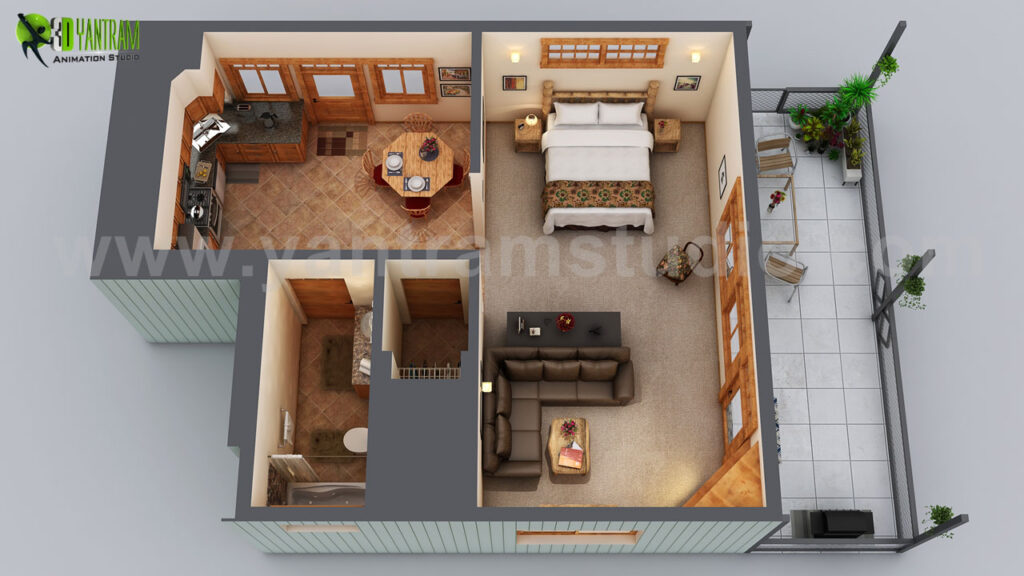 Project 56: Small House Floor Plan Design
Client: 723. FM
Location: San Jose – California
Nestled in the heart of San Jose, California, a masterpiece of architectural brilliance awaits your admiration. Yantram 3D Floor Plan Designer has left no stone unturned in crafting a small house that defies expectations, and from a top view, its charm truly shines.
Aerial Perspective:
From an aerial perspective, this small house showcases meticulous planning and a blend of contemporary and traditional design elements. Its compact footprint doesn't hinder its grandeur; rather, it enhances its cozy allure.
Exquisite Landscaping:
Surrounded by lush, well-maintained gardens, the small house embraces nature seamlessly. The top view reveals an intricate network of pathways, flower beds, and greenery that not only adds to the visual appeal but also invites tranquility into the space.
Architectural Finesse:
The Yantram 3D Floor Plan Designer has paid meticulous attention to every architectural detail. The top view unveils a perfect symmetry in the house's layout, with a charming front porch leading to the main entrance. The roof design, featuring gabled and dormer windows, adds character to the house.
3D floor plan layout
Discover Your Space in 3D: A Sneak Peek into Our Floor Plan Layout
Welcome to our world of 3D floor plan layouts, where spaces come to life in stunning detail. Step inside your future home before it's even built and experience the layout from every angle. Here's a brief glimpse of what our 3D floor plans have to offer.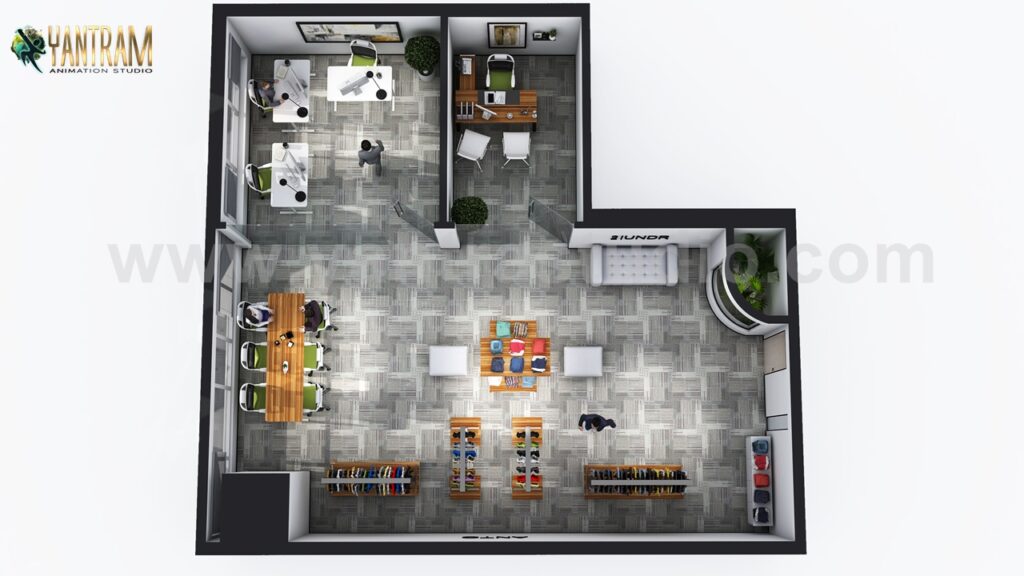 3D floor plan rendering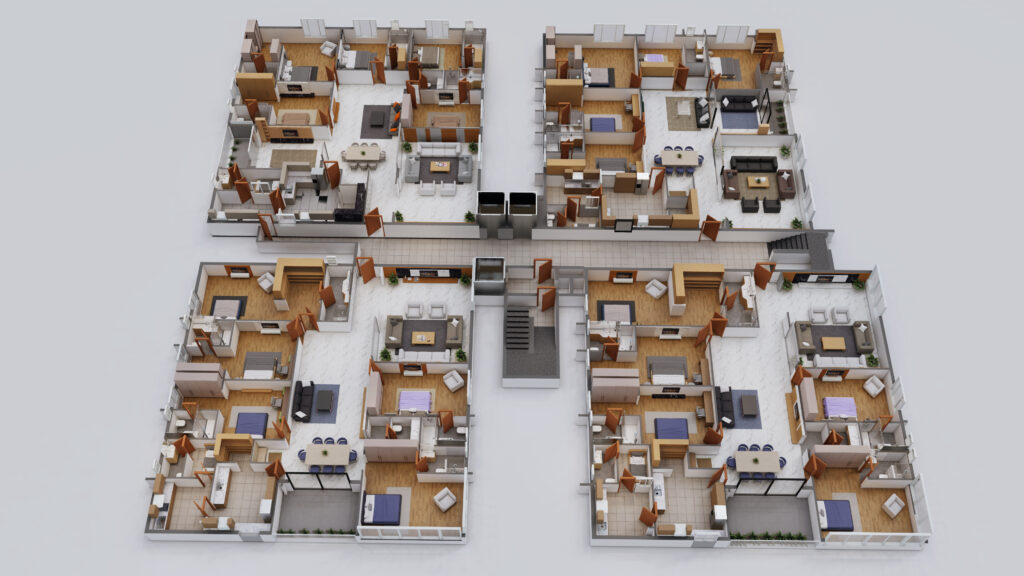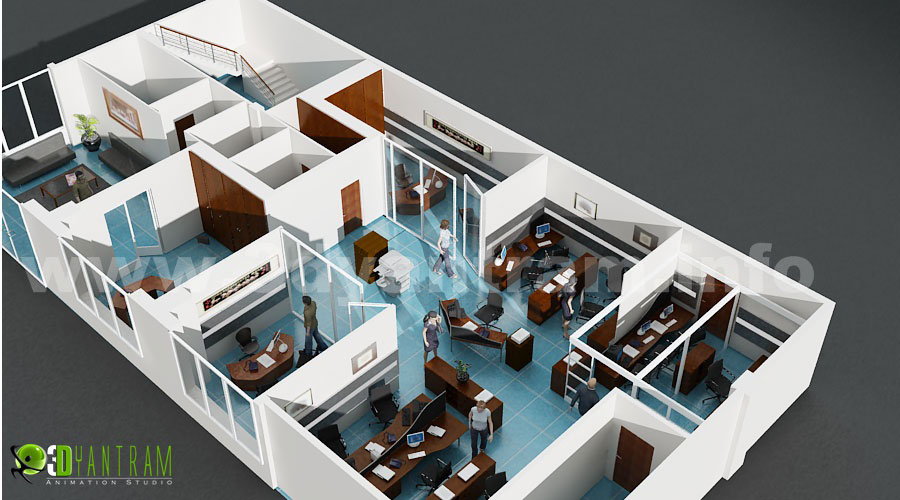 3d architectural visualization
Elevate your architectural projects with the magic of 3D visualization. Yantram Studio, based in the heart of California's innovation hub, specializes in crafting immersive and hyper-realistic 3D architectural visualizations. We seamlessly blend cutting-edge technology with artistic finesse to transform your concepts into captivating, tangible experiences. From residential dream homes to iconic commercial structures, Yantram Studio is your partner in bringing visionary designs to life. Explore the limitless possibilities of architectural visualization with us.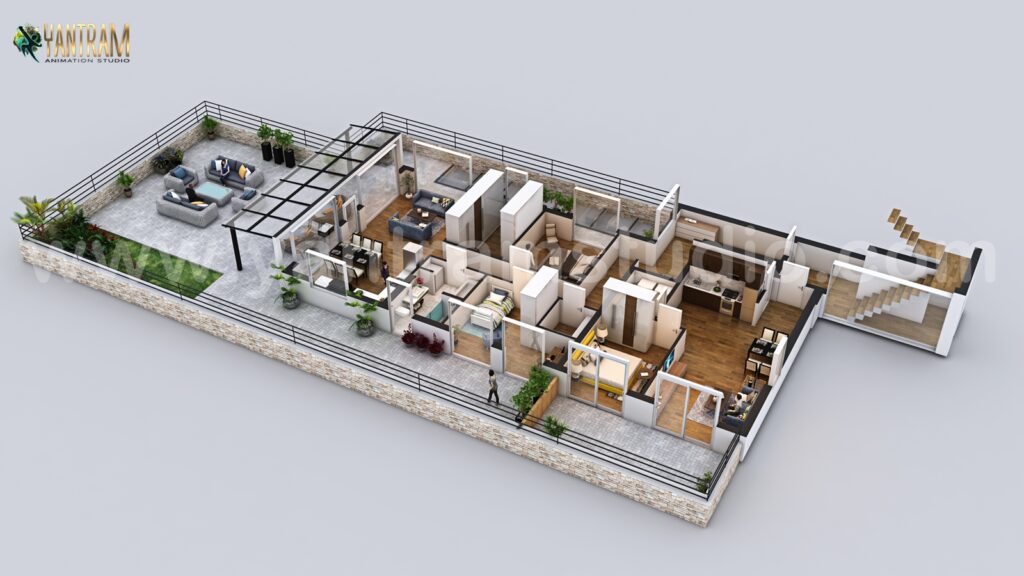 California's top architectural design studio give services to all big city like Los Angeles, San Diego, San Jose, San Francisco, Fresno, Sacramento, Long Beach, Oakland, Bakersfield, Anaheim, Stockton, Riverside, Irvine, Santa Ana, Chula Vista
Crafting Dreams into Reality: Architectural Design Excellence by Yantram Animation Studio
3d architectural walkthrough