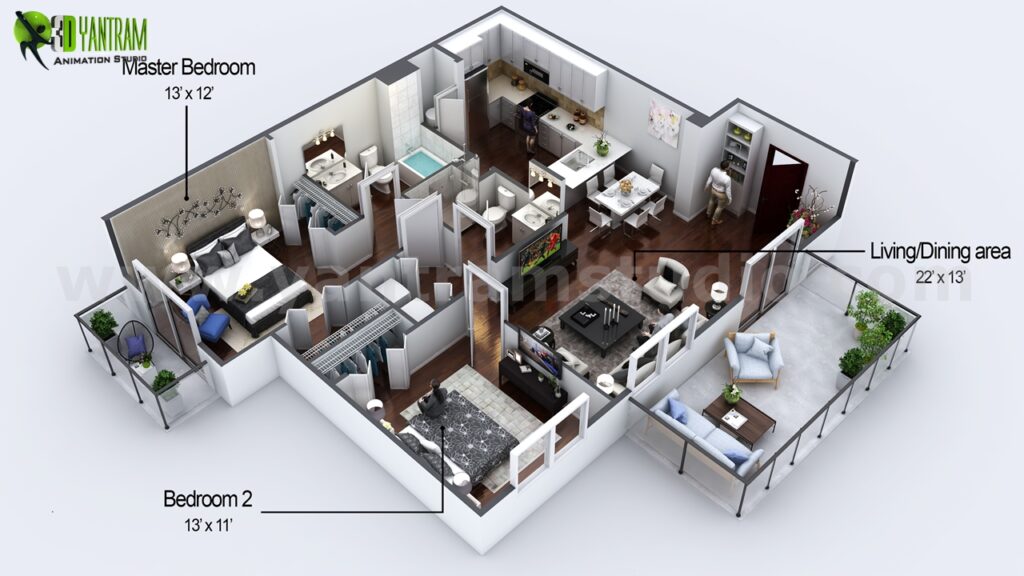 Yantram 3D House Floor Plan Company in Doha, Qatar, is your premier destination for creating stunning 3D contemporary residential home floor plans, complete with a garage slot. Our team of skilled designers and architects specializes in turning your vision into a reality, providing you with a clear and comprehensive representation of your dream home.
Contemporary Residential Home:
in Doha, Wakrah, Ghuwariyah, Khor, Rayyan, Madinat ash Shamal, Umm Salal Mohammed, Mesaieed, Rawdat Rashed, Umm Qarn, Al Kheesa, Simaisma, Jemailiya, Dukhan, Wukair, Zubarah, Lusail, Sakhama, Fuwayrit, Lusail, Rawdat Al Hamam, Jasra, Abu Hamour, Abu Dhalou Our contemporary residential home designs are a harmonious blend of modern aesthetics, functionality, and comfort. We understand that a home should not only be visually appealing but also cater to your lifestyle and needs. With Yantram, you can expect innovative solutions that make the most of your space and create a truly unique living experience.
3D house floor plan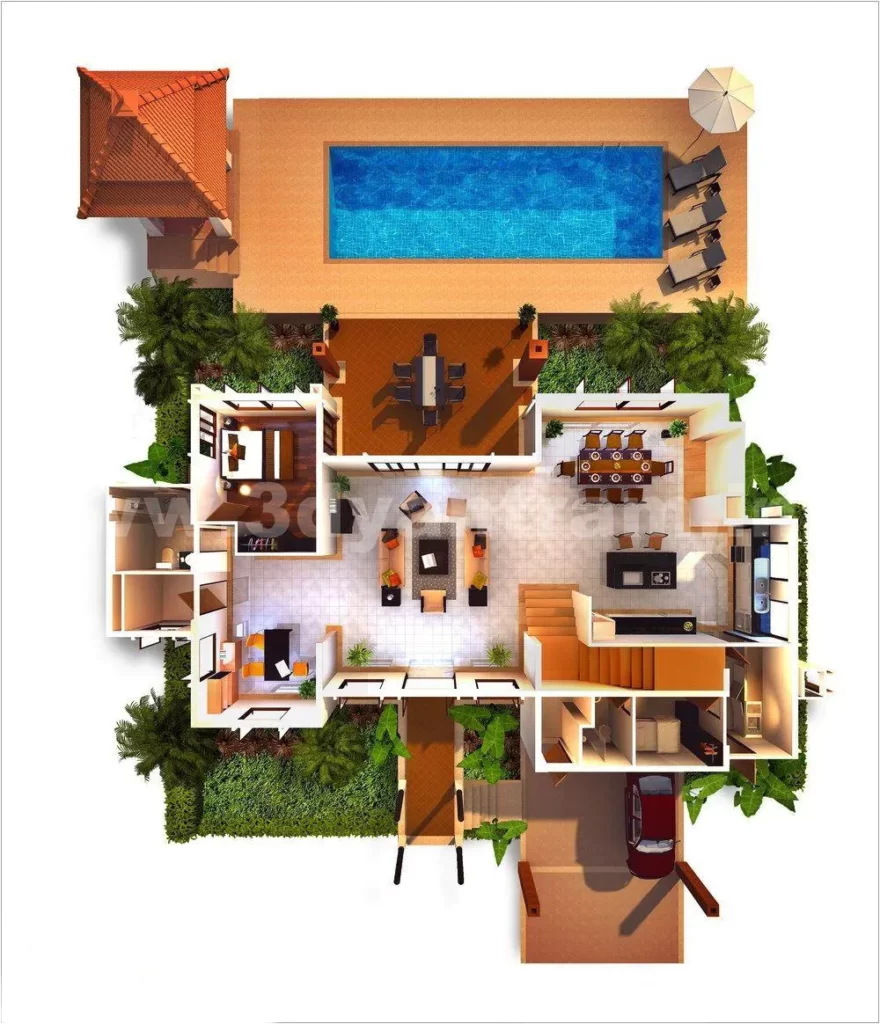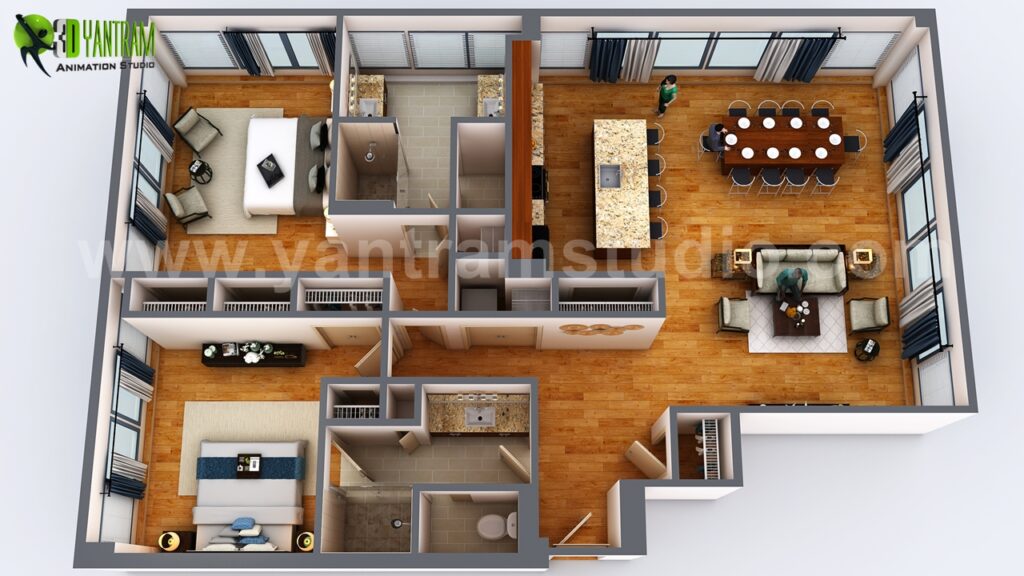 Garage Slot Integration:
The inclusion of a garage slot in your 3D floor plan is essential for modern living. We ensure that your garage is not just a practical addition but also seamlessly integrated into the overall design of your home. Whether you need space for one or multiple vehicles, our floor plans will reflect your requirements while maintaining the architectural integrity of your home.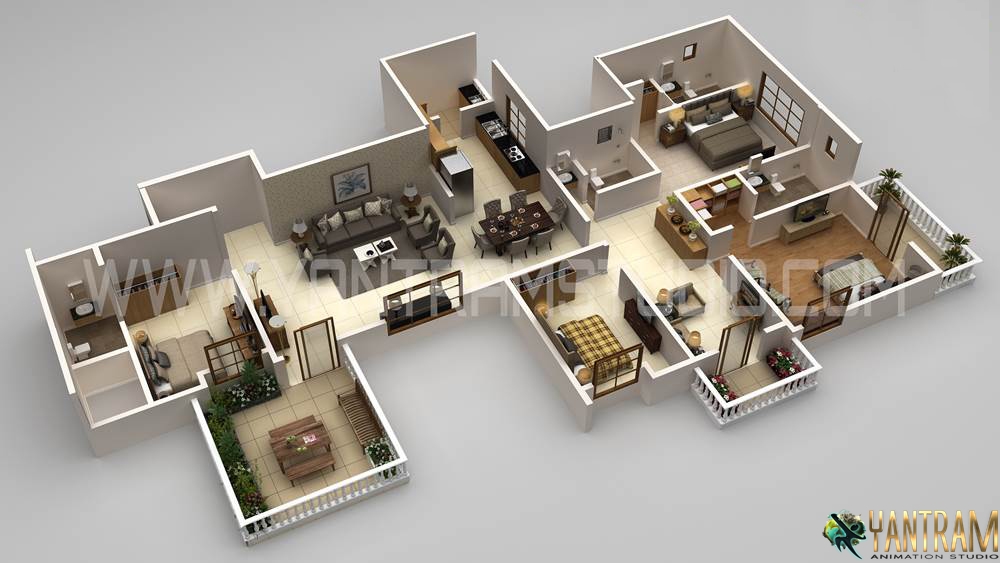 3D Floor Design for 3D Contemporary Residential Home with Garage Slot Master Bedroom with Outstanding Wooden Furniture and Bathroom, Beautiful Kids Room With White Flooring, Large Living Room And Dining Room, Large Island Kitchen With White Furniture Design, Outside Large Open Plan Living areas, Lounge, Kitchen, Dinner, sitting area, Pantry area by yantram architectural rendering companies.
architectural animation services, architectural studio, 3d animation studio, architectural modeling firm, architectural visualisation studio, architectural and design services, architectural rendering companies, 3d architectural design, architectural animation studio, 3d floor plan, 3d virtual floor Plan design, 3d home floor plan design, virtual floor Plan, 3d floor design, architectural rendering companies, floor plan designer, 3d floor plan design, residential, floor, plan, design, ideas, entrance, garage, sitting area, garden, office area, dining area, front view, kitchen, modeling, architectural, studio, home, house, pantry area, living room, bedroom, children room, estate, façade.