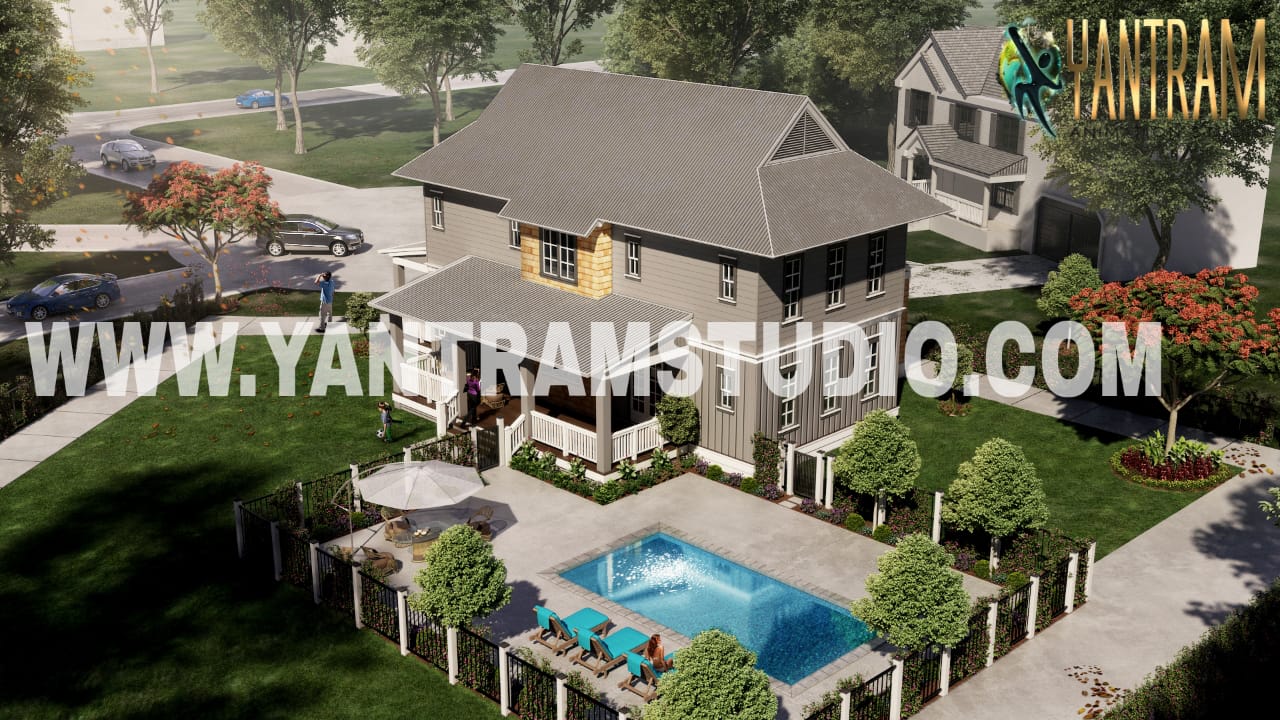 Project 145: Exterior for Residential Property Building
Client: 596. Jeff
Location: Boston, Massachusetts
Have you been thinking about updating your home's exterior but aren't sure where to begin? Let us help! Our expert designers will create a 3d rendering services that will make refreshing your exterior seamless.
3d rendering services of Contemporary bungalow design with pool and landscape area by exterior rendering services. The above project shows the state of art and modern 3d rendering services which contains the high-end calibration from the floor plan to 3D elevation designing, 3D interiors, external alignment with property. This 3d rendering services of bungalow have pool design with chairs, garden area, sitting area for rest & modern bungalow design with stairs developed by 3d rendering services, Boston, Massachusetts.
The 3d rendering services creates buildings, furniture, and interiors that connect people with the rhythms of the city and nature. Here you can observe the best of bungalow design with pool design work which is developed as per client requirement and detailing of 3d rendering services. Taking advantage of cooler months to execute your house exterior ideas or updates can make scheduling easier.