Architectural Interior Rendering
What Yantram 3d Architectural Rendering Company Do​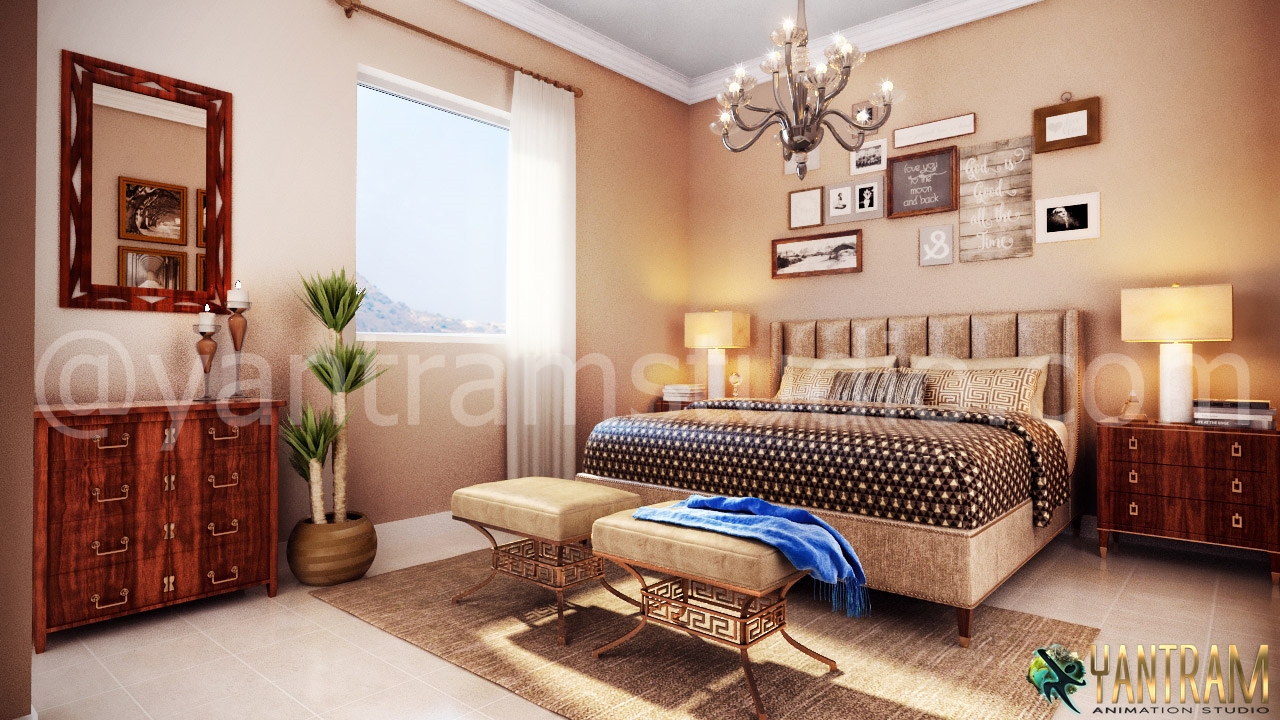 Creating an architectural interior rendering of a classic bedroom in Denton, Texas, combines the charm of traditional design with the comforts and aesthetics suited for modern living. Here's a description of such a classic bedroom:
Bedroom Description:
Color Palette: The color palette for this classic bedroom in Denton, Texas, is a blend of soft, muted tones. The walls are painted in a pale, soothing shade, while the trim and moldings are in a crisp, bright white. This combination creates an elegant and timeless atmosphere.
Flooring: The bedroom features hardwood flooring with a rich, warm finish. A soft area rug with a classic pattern adds a touch of comfort and style underfoot.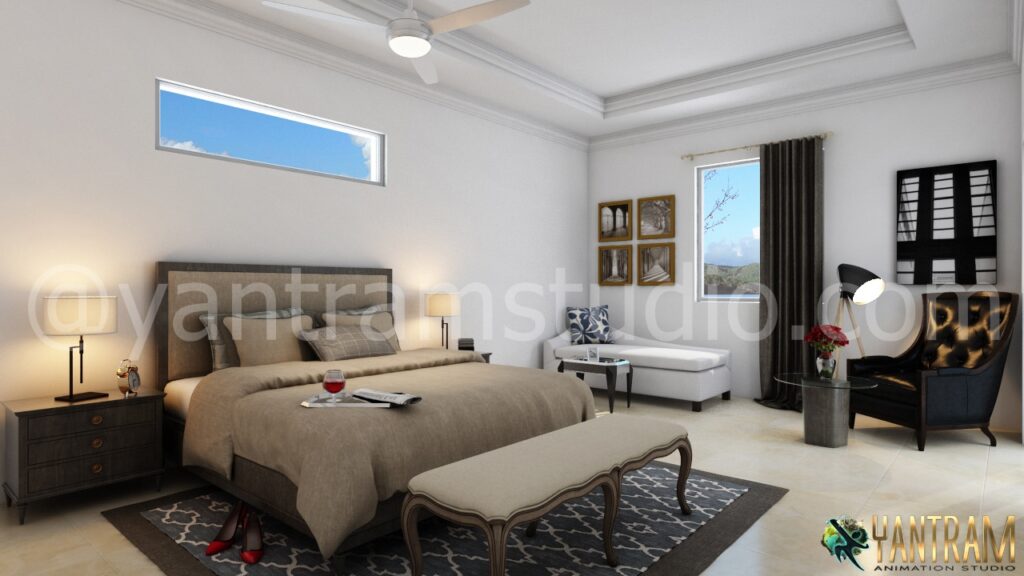 The Architectural Interior Rendering team has made it possible to design a 3D Interior of a bedroom, by 3D Architectural Rendering Studio in Texas All big cities like Houston, San Antonio, Dallas, Austin, Fort Worth, El Paso, Arlington, Corpus Christi, Plano, Lubbock, Laredo, Irving The 3D Interior designs are used to introduce the property to the client in a photorealistic manner. The incredible applications, software, and latest technology turn several sketches, drawings, and blueprints into a file of 3D Render. 3D Visualization adds reality to simple illustrations; it provides dimension to the imagination.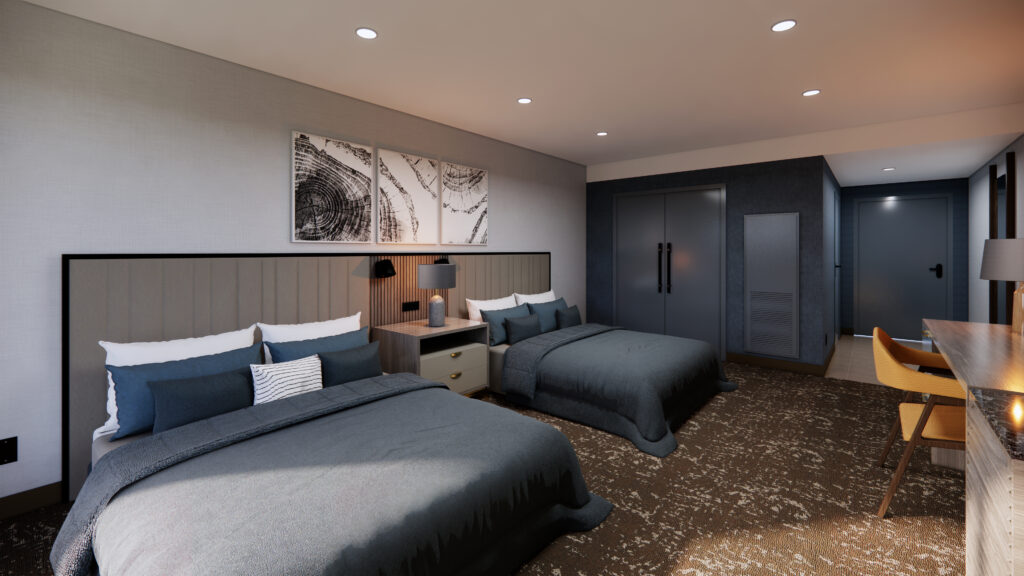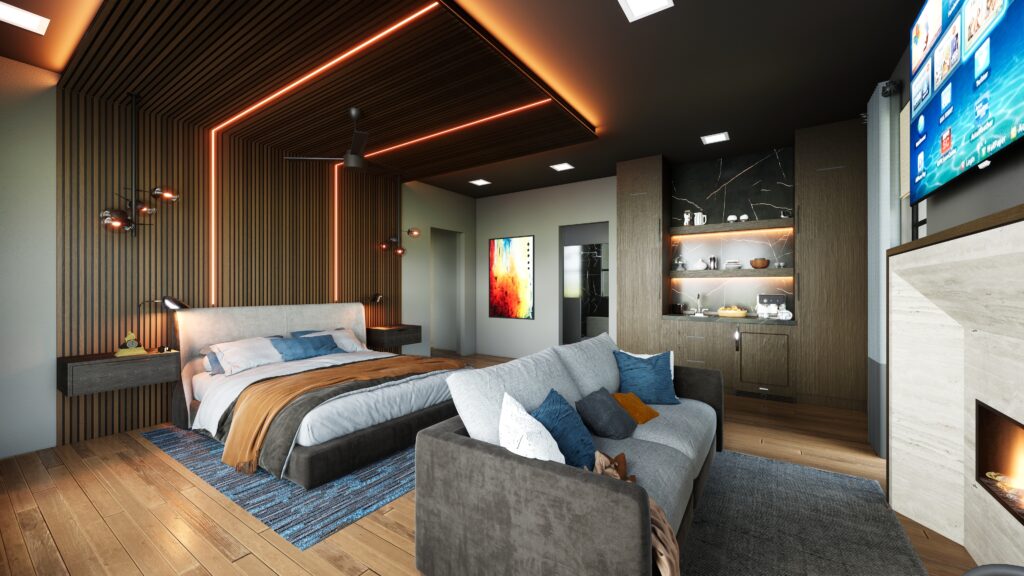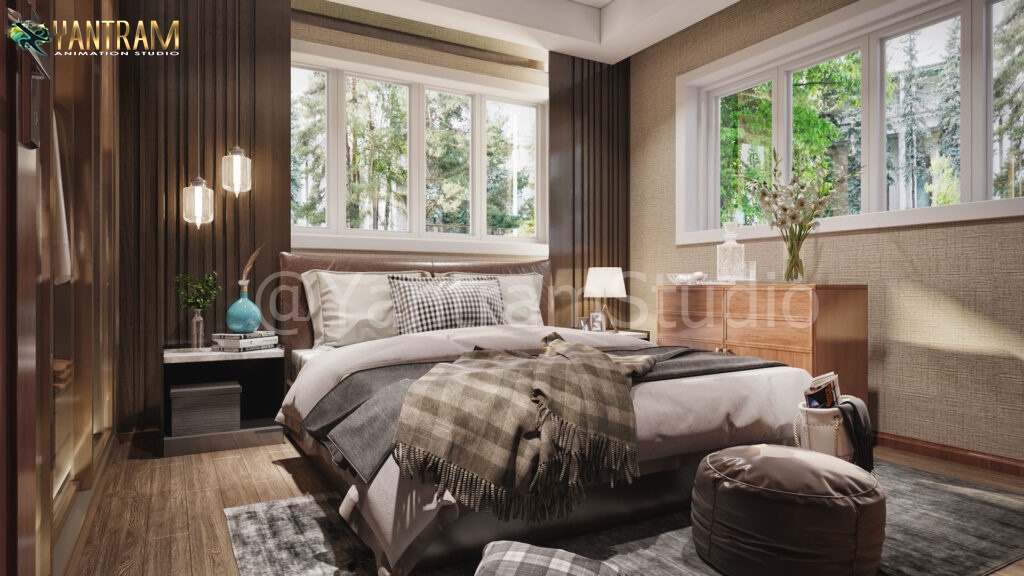 3D Interior is specifically designed for the client's comfort. The bedroom is designed in a very classic way. 3D designs seem to be very sketchy and very unrealistic, but with the help of 3D Visualization, photorealistic 3D Interior renders can be created to help bring the imagination into a visible self. The detailing provided in the 3D Render is just outstanding. All the elements are combined to create a photorealistic Architectural Interior Rendering, that attracts the client at first glance and closes strong deals effortlessly in Denton, Texas for 3D Architectural Rendering Studio.
3d interior visualization
3D walkthrough studio
Welcome to our Yantram Architectural Animations studio Prepare to be immersed in the world of architectural design as we take you on a captivating journey through the creation of your dream home, with a special focus on the front, pool, and backyard ideas that are topping the charts for 2023. 🏡 Explore Your Luxurious Houses: 🏡 Join us on an exhilarating architectural walkthrough where we bring your luxury homes to life, showcasing the seamless integration of stunning interior and breathtaking exterior spaces