What Yantram 3d Architectural Rendering Company Do​
3d exterior rendering studio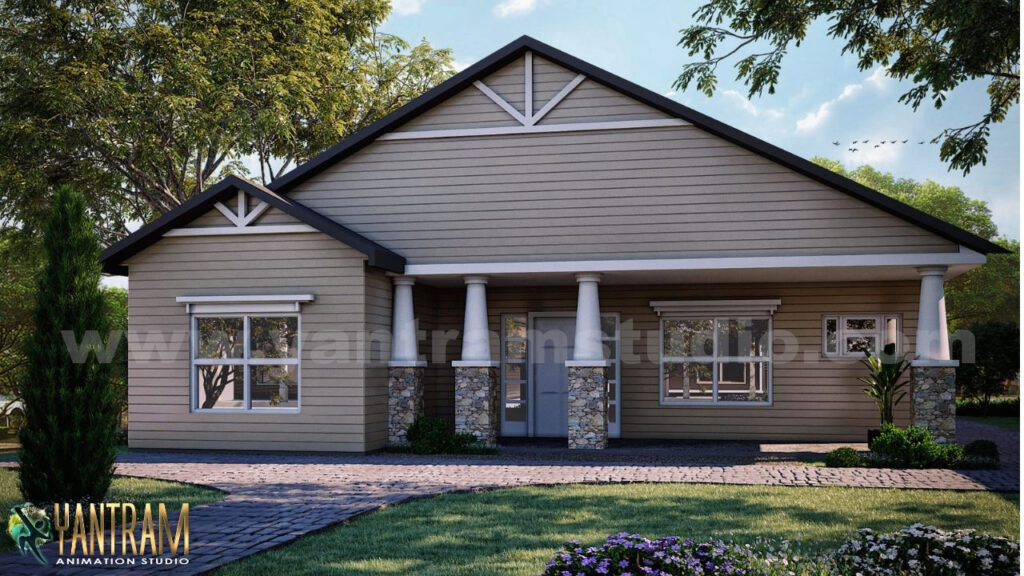 3D virtual walkthrough of Small House with Garden by architectural design studio, Indiana all big cities like Indianapolis, Fort Wayne, Evansville, South Bend, Carmel, Fishers, Bloomington, Hammond, Gary, Lafayette, Muncie, Noblesville, Terre Haute, Kokomo, Columbus, Greenwood, Lawrence, New Albany, Portage, Michigan CityHere you can observe the best of house design with garden design work which is developed as per client requirements and detailing of ​a 3d virtual walkthrough. The above project shows ​a 3d exterior model of the house with a Wooden style design, a landscape area with greenery in the morning view by 3D virtual walkthrough services.
Our architectural rendering company is here to help with these top exterior design tips to enhance your 3D virtual walkthrough. The 3D virtual walkthrough creates buildings, furniture, and interiors that connect people with the rhythms of the city and nature. Here is a complete set of 3D virtual walkthroughs for presentation.
Excellent 3d interior modeling of Living room-kitchen by 3D virtual walkthrough studio. Here is a 3d interior model of Space-saving tricks to combine the kitchen and living room into a modern place with a 3D virtual walkthrough studio. Open Kitchen Concept, Kitchen Island with chairs, stylish lights. kitchen cabinets, Living room side with black & white stylish sofa, night lamp, attractive photo frames Developed 3D virtual walkthrough. This design also has a balcony with Plants & greenery area viewed by a 3D virtual walkthrough.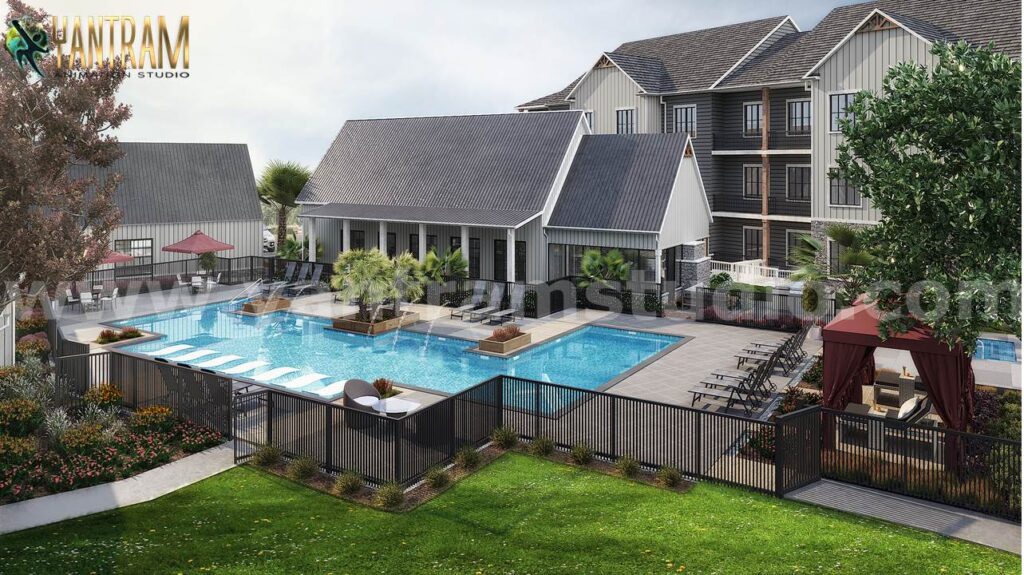 3d walkthrough design company
Welcome to our 3D Architectural Walkthrough Studio of a staining 2023 Edinburgh UK small Home front yard, Pool Design Idea! In this immersive tour, we'll take you on a journey through the exquisite studio exterior, the inviting poolside backyard, and the charming front yard.