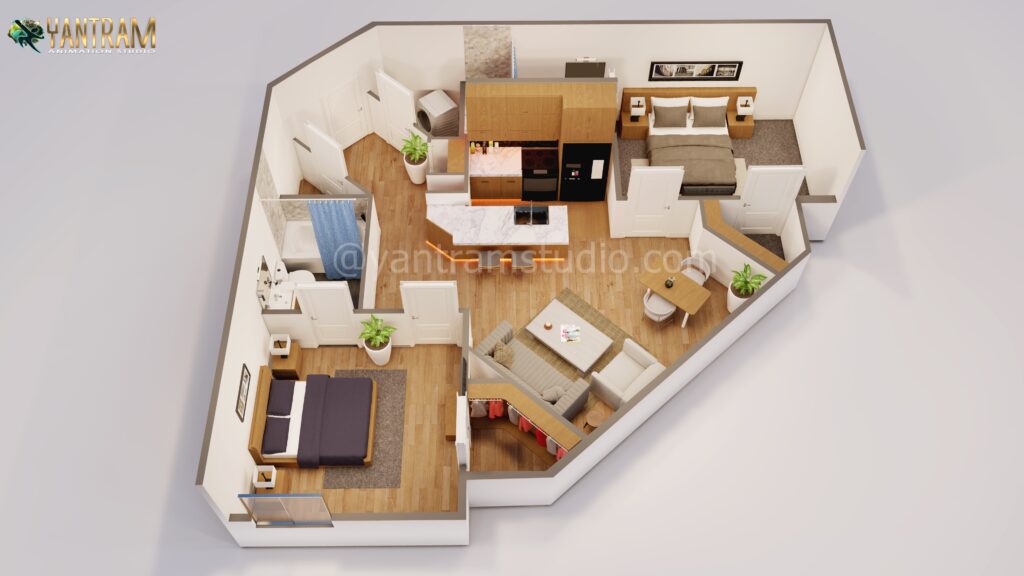 At our company's architecture rendering service, we understand the importance of providing our clients with the best possible tools to help them find their dream homes in Phoenix, Arizona. That's why we offer customized 3D floor plans as part of our suite of services. Our 3D floor plans are designed to give our clients a realistic view of the homes they're considering. We work closely with our clients to ensure that the plans are tailored to their specific needs and preferences. Whether you're looking for a modern and minimalist design, or something more traditional and cozy, we can create a 3D floor plan that accurately reflects your vision.
One of the key advantages of our 3D floor plans is the ability to customize different elements of the design. For example, we can adjust the furniture placement to give you a better sense of how the space will flow. We can also experiment with different color schemes and lighting options to help you envision what it will be like to live in the home. We also work with home builders and designers to create 3D floor plans that can be used for pre-construction planning. By creating a virtual model of the home before it's built, we can help identify any potential design flaws or issues that need to be addressed. This can save both time and money in the long run, as any necessary changes can be made before construction begins.
At our company, we believe that 3D floor plans are an essential tool for anyone looking to buy or build a home in Phoenix, Arizona. We're committed to providing our clients with the highest level of service and quality, and our 3D floor plans are just one way we're fulfilling that promise. If you're interested in learning more about our services, please don't hesitate to get in touch.