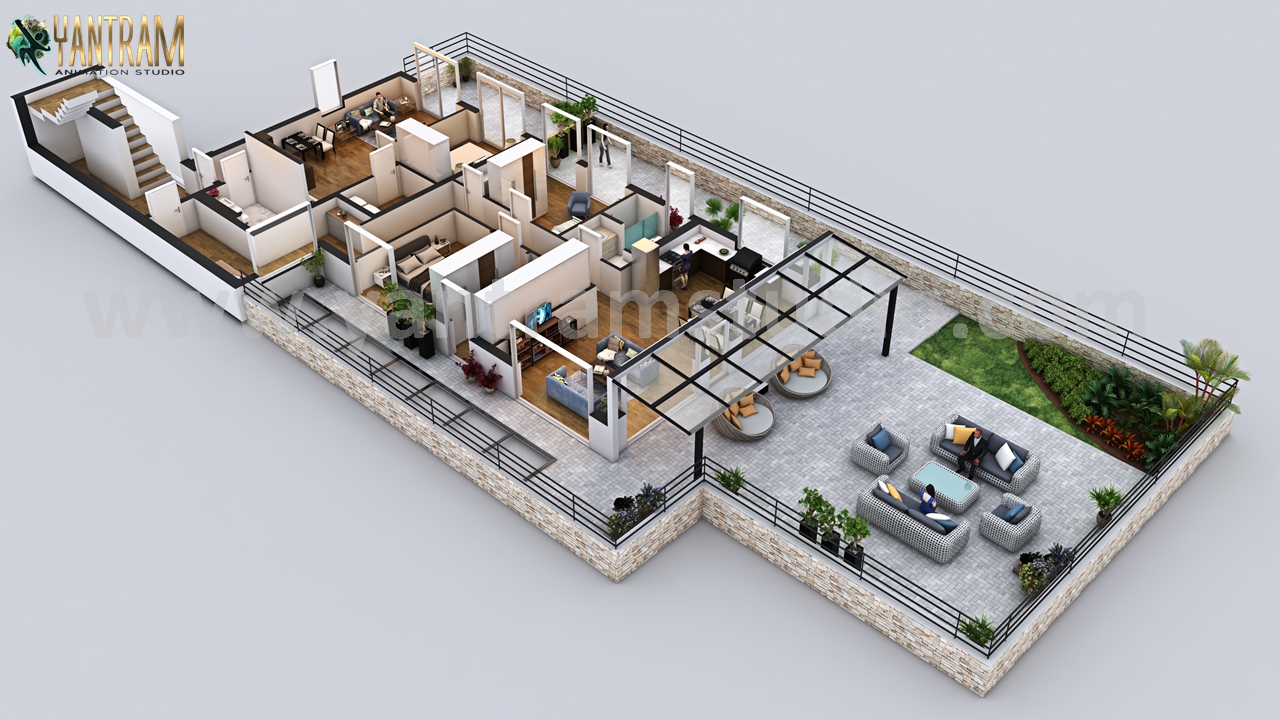 3D Floor Plans allow the viewer to get a much better understanding of the overall layout, size, and flow of a space. Yantram 3D Architectural Rendering Studio gives Floor Plan Rendering Services using the latest technology and equipment. our floor plan designer's each floor plan design is unique and fully loaded with new trends and ideas.
Designer at Yantram creates detailed 3D floor plans for Residential Houses in New York, it's having a 1 Master Bedroom, 1 guest Bedroom & 1 Kids Room and Living Room, Kitchen & Fabulous Backyard, and a patio with siting.
We provide high-quality floor plan design Services with all details covering, flooring, lighting, furniture, etc. If You Are Planning To hire a Floor Plan Designer, do not Forget To Contact Yantram 3d architectural rendering studio.