What Yantram 3d Architectural Rendering Company Do​
3D floor plan designer
Project 17 : Floor Plan By 3D Floor Plan Designer
Client: 891. Anna
Location: Berlin, Germany
Detailing Designs By Yantram Floor Plan Designer Berlin, Germany. 3d floor Plan are usually drawn to show exact property area and room types. Some have come along with appliances and furniture for a better idea about placement and space utilization.
Modern, 3D floor plan designer ideas, bedroom, kitchen area, deck, dining room, car parking, floor plan designer, floor plan design companies, 3d-floor plan software, 3d-floor plan services, online 3d-floor plan, 3d-floor design, 3d-floor plan rendering service.
In the bustling city of Berlin, Germany, architecture and design take center stage. With its vibrant culture and rich history, Berlin attracts individuals and businesses seeking to create unique and visually appealing spaces. Among the many professionals contributing to the city's creative landscape, floor plan designers stand out as the visionary artists who bring architectural plans to life. In this blog, we will explore the world of 3D floor designers in Berlin, uncovering their expertise, innovative approaches, and the incredible impact they have on the city's architectural scene.
Our 3D rendering work
Floor Plan Designer in Berlin: Transforming Spaces into Stunning Realities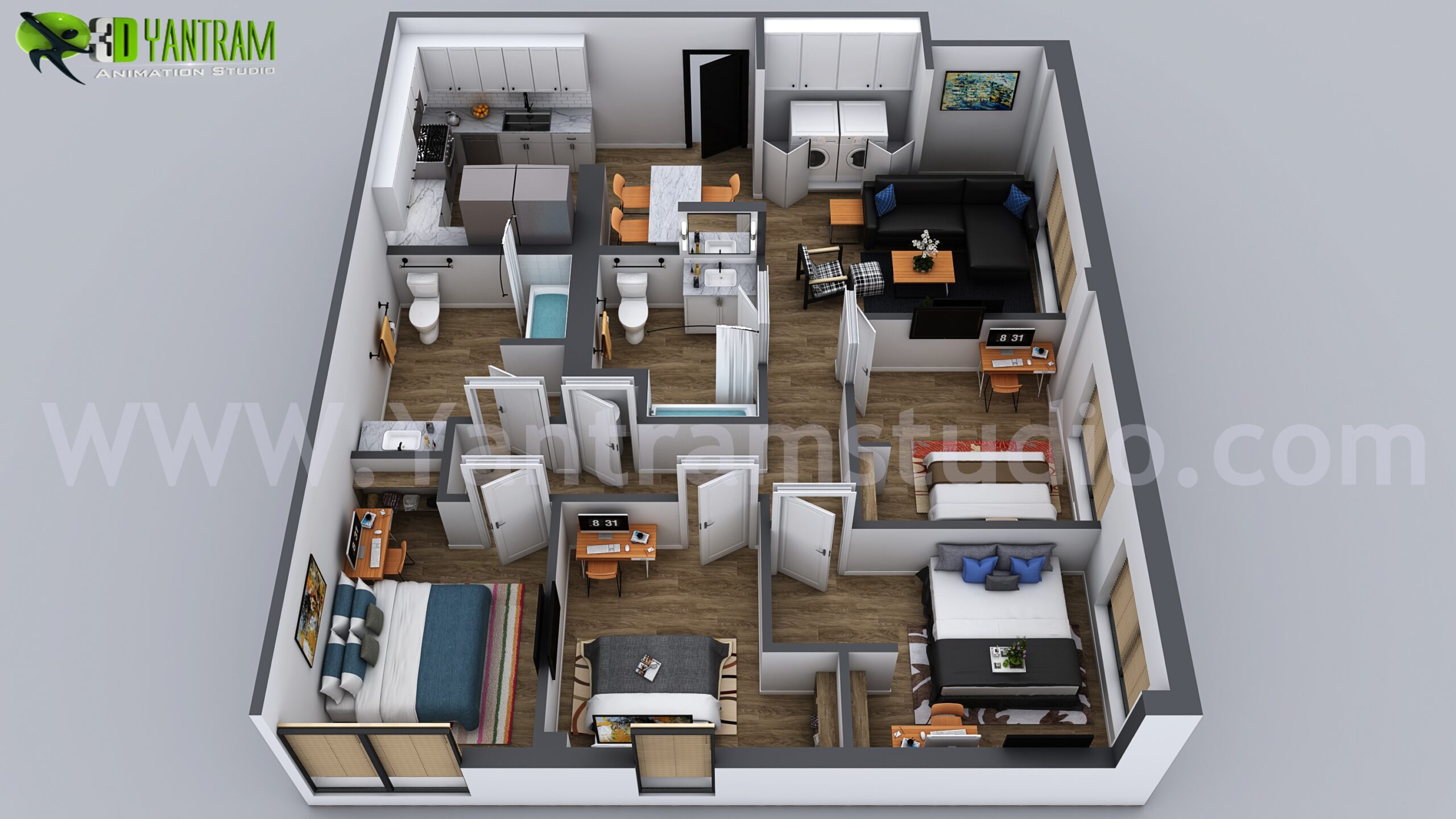 Berlin has always been at the forefront of innovation, and 3D floor plan designers are no exception. Explore the latest technologies and software tools utilized by designers in Berlin to create stunning visualizations. From advanced rendering techniques to augmented reality (AR) applications, discover how these innovations are revolutionizing the way spaces are visualized and designed.
Yantram 3d architectural design services so many cities in Berlin, Hamburg, Munich, Cologne, Frankfurt am Main, Stuttgart, Düsseldorf, Leipzig, Dortmund, Essen, Bremen, Dresden, Hanover (Hannover), Nuremberg (Nürnberg), Duisburg, Bochum, Wuppertal, Bielefeld, Bonn, Münster
3d-floor plan rendering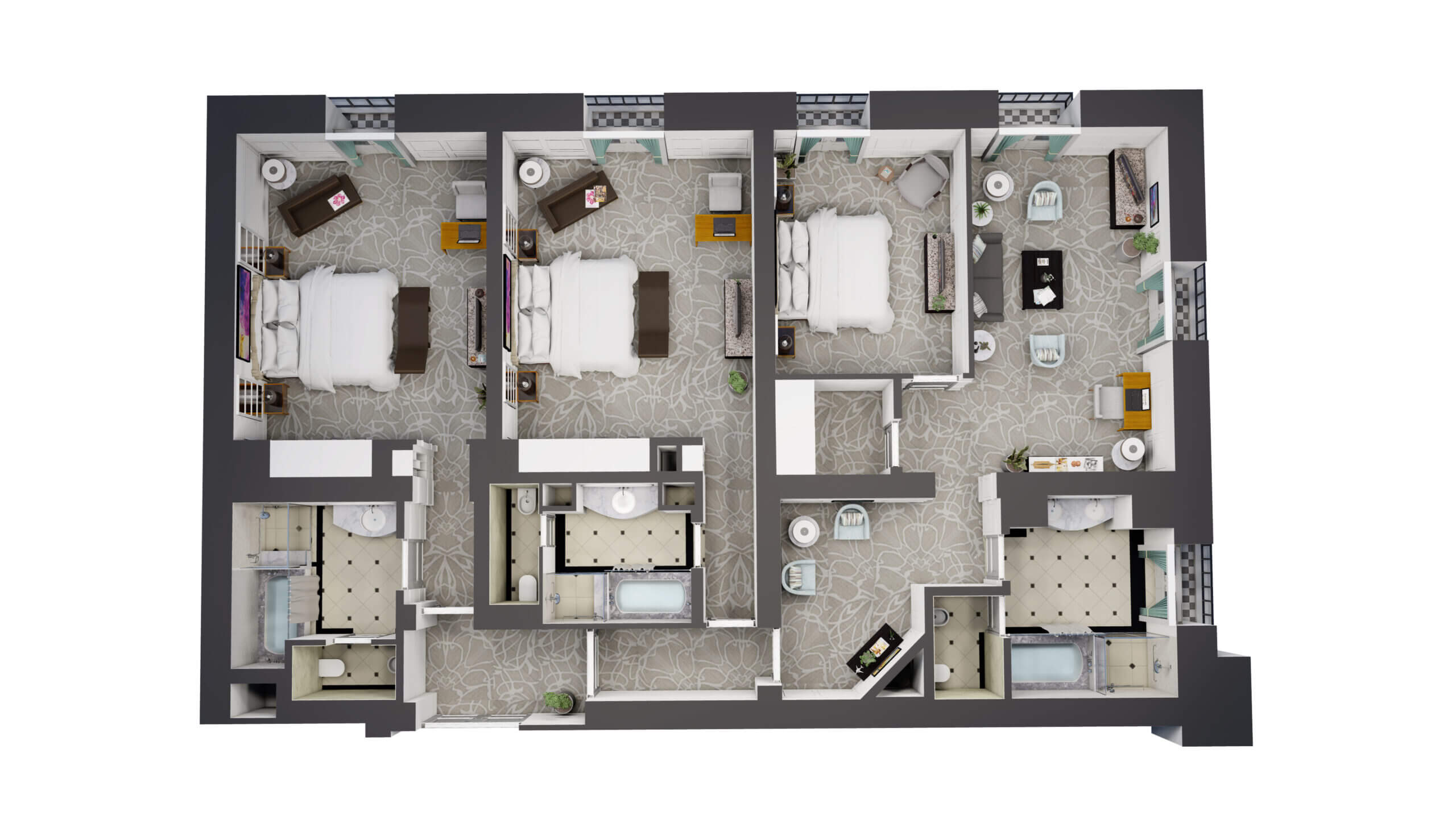 Step into a realm of unparalleled design innovation with Yantram 3D Floor Plan Designs in Berlin, Germany. Our expert 3D floor plan designers blend creativity and precision to bring your architectural visions to life. Here's a glimpse into the world of Yantram's cutting-edge 3D floor plans:
Immersive Visualization: Yantram's 3D floor plans go beyond the conventional, offering an immersive visualization experience. Every detail is meticulously crafted to provide a realistic representation of your space. Explore your future home or office with clarity and depth that transcends traditional 2D plans.
Tailored Aesthetics: Our Berlin-based designers understand the importance of personalization. We work closely with clients to tailor each 3D floor plan to their unique preferences and requirements. Whether it's a sleek modern apartment or a classic office layout, Yantram ensures that every design reflects the client's distinct style.
Functional Precision: Functionality is at the core of Yantram's 3D floor plans. Beyond aesthetic appeal, we focus on optimizing space utilization and flow. Our designs are not just visually stunning but also practical, ensuring that every square meter serves a purpose. Experience a harmonious blend of form and function in every design.
In the heart of Berlin, Yantram's 3D floor plan designs redefine the way we perceive architectural spaces. Elevate your project with our expertise, where creativity meets precision for an unparalleled design journey
3d Architectural Virtual Tour
The Grand Entrance As you enter our apartment, the grand foyer welcomes you with its warm, earthy tones and tasteful decor. The exquisite lighting fixtures illuminate the pathway, creating a dramatic yet inviting atmosphere. Soft jazz music plays in the background, setting the perfect ambiance for your tour. Apartment Exterior Design View: Our USA apartment exterior design is a captivating blend of contemporary architecture and urban luxury. With sleek lines, sustainable features, and lush landscaping, it offers residents an exceptional living experience at the crossroads of style and convenience.