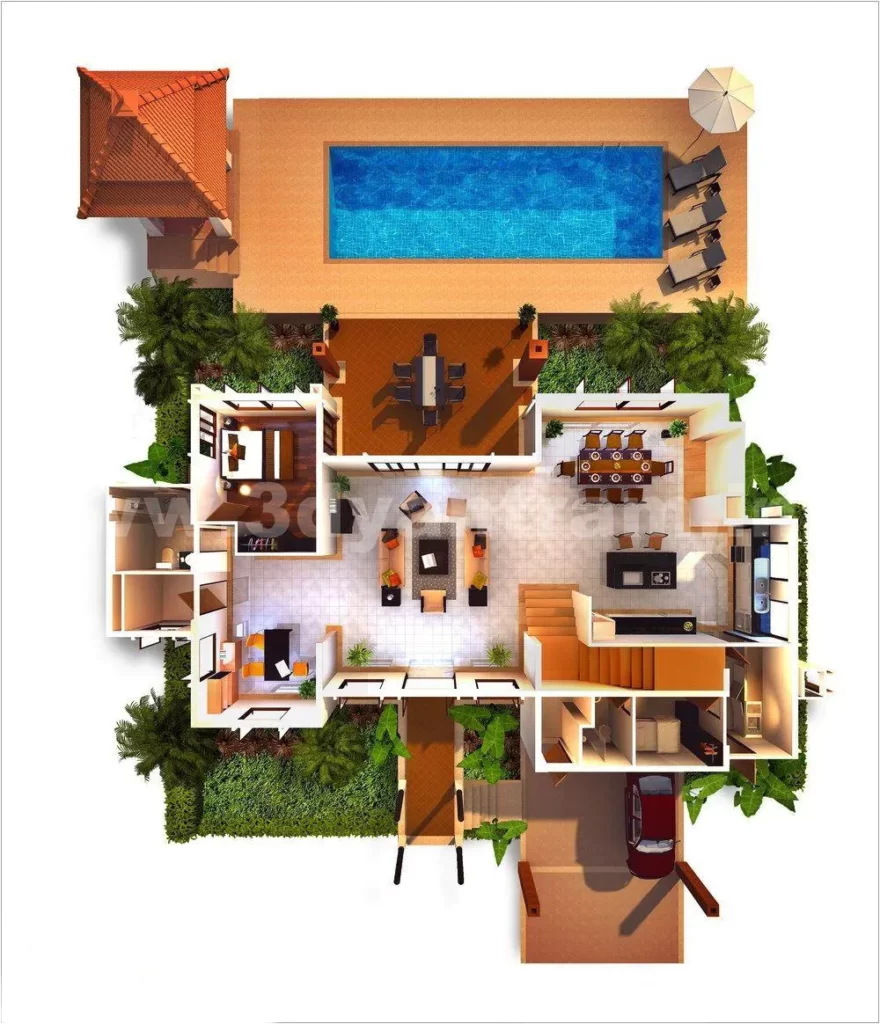 Project 14 – top view 3D floor plan design view
Client: 794. bob
Location : Toluca, Mexico
3D building floor plans
Yantram Studio: Elevating Architectural Excellence with 3D Building Floor Plans
At Yantram Studio, we are dedicated to redefining architectural visualization through our innovative 3D building floor plans. Based in Toluca, Mexico we bring your building projects to life with unmatched precision and creativity.
Why Choose Yantram Studio for 3D Building Floor Plans:
Precision and Detail: Our expert team of architects and designers pays meticulous attention to detail, ensuring that your 3D building floor plans are highly accurate and comprehensive.
Customization: Every building project is unique, and our services are fully customizable to match your specific design requirements, whether it's residential, commercial, or industrial.
Immersive Visualization: Step inside your building design before it's constructed. Our 3D renderings provide an immersive experience, allowing you to explore and understand your space in depth in Toluca, Mexico.
Functional Assessment: Evaluate the practicality of your building layout. Our 3D floor plans help you assess traffic flow, space utilization, and overall functionality.
Collaborative Approach: We believe in collaboration. We work closely with you to ensure your design objectives and ideas are seamlessly integrated into the final product.
Timely Delivery: We understand the importance of project timelines and strive to deliver results promptly, allowing you to make informed decisions without delays.
Cost-Effective Solutions: Our services are competitively priced to offer exceptional value without compromising on quality.
3D home floor plans
Explore Mexico's big cities like Mexico City, Cancún, Guadalajara, Monterrey, Tijuana, Puebla, Mérida, Querétaro, Oaxaca, and San Miguel de Allende with 3D Home Floor Plans: Discover your dream home in stunning detail. Our 3D floor plans provide an immersive experience, helping you envision the perfect living space. Contact us to turn your dream home into reality
3d site plan