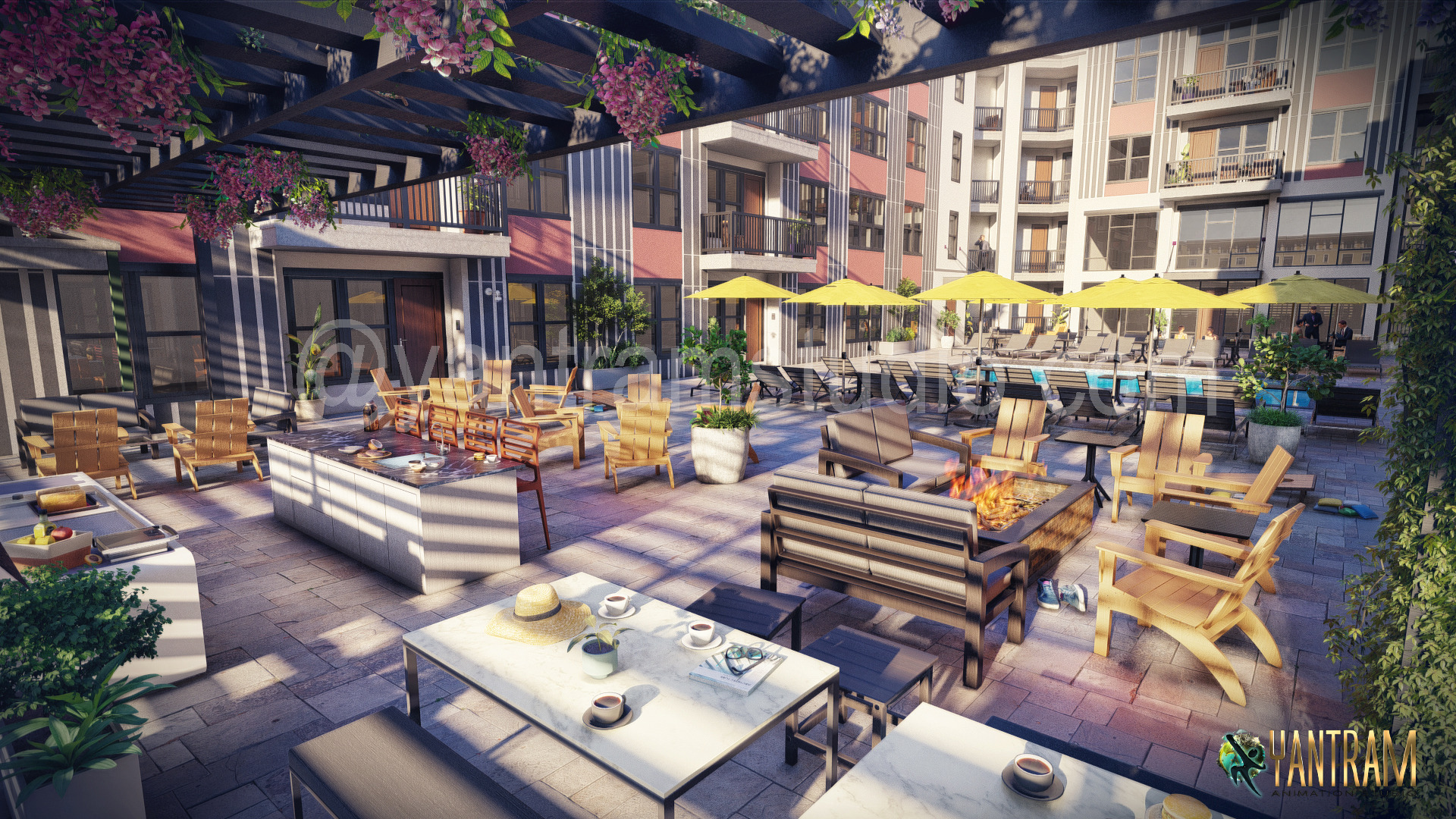 Here you can see 3d Exterior Rendering Studio created a pool Lounge in New York, USA. there pooled with a sun lounge and also a setting area with a fireplace and Lounge.
A 3d exterior rendering studio gives an accurate view of the architecture's exterior with a clear sense of both scale and depth. When you look at 2D drawings, you have visual access to only two dimensions; the lack of depth renders it difficult to detect flaws in the design. In 3D Rendering, All the defects can be identified easily and fixed in the design stage itself to reduce the time, effort, and expenses. Express your ideas to your client- The project can be delayed when there is a discrepancy between what a client requires and what a builder understands. In such a scenario, if it was created manually, any modifications are only possible after the new drawings are drawn. While, In the case of 3D Architectural Exterior Rendering, users are able to view the drawings and make adjustments right then and there. Which can also help architects comprehend what the client's needs are.
We are a leading 3D Rendering Studio in the architectural world with modern 3D Design with expertise in Digital media format and Virtual render Development so to take a step forward to the next generation.