What does Yantram 3D Architectural Rendering Company Do​
3D Architectural Animation
São Paulo Sports Center: A 3D Architectural Animation In the bustling city of São Paulo, Brazil, where everything is bigger and better, it's no surprise that even sports centers are designed with grandeur and innovation. Today, we invite you on a virtual tour of the São Paulo Sports Center, where cutting-edge 3D architectural animation brings to life the future of commercial architectural design.
Landscape architecture design
Bird's Eye View
To truly appreciate the grandeur of the São PauloSports Center, we offer a bird's eye view through 3D exterior rendering services. From this vantage point, you can see the entire complex, its sprawling sports facilities, the intricate network of communal spaces, and the seamless integration of sustainable design elements. It's a view that encapsulates the vision and innovation of this remarkable sports center in the heart of São Paulo, Brazil.
Interior architecture and design
Transforming Spaces: Innovative Interior Architecture and Design for Sports Center Lobby and Playground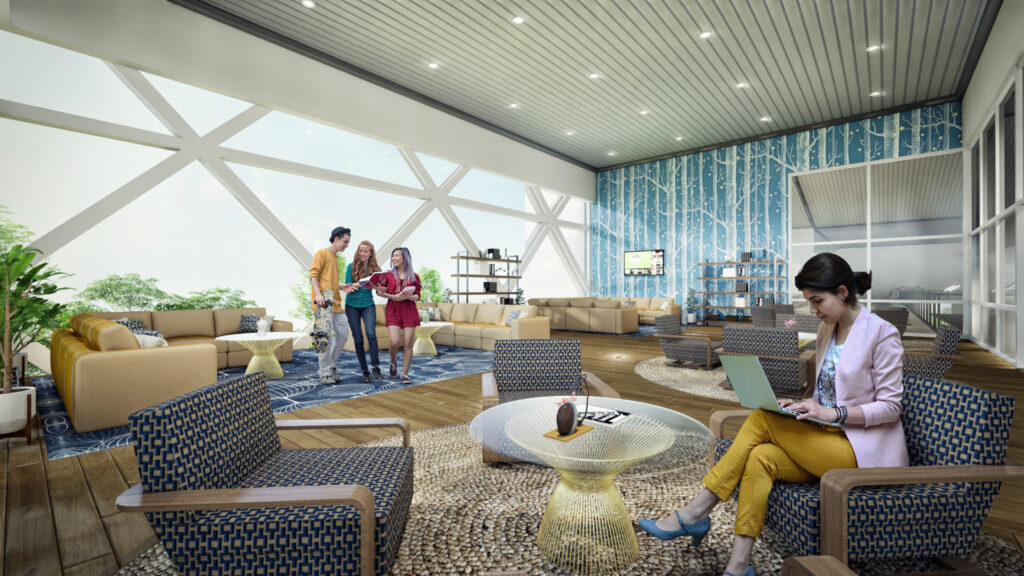 Welcome to the future of sports architecture! In 2023, we invite you to embark on a groundbreaking virtual tour of the São Paulo, Brazil Sports Center through the mesmerizing lens of 3D architectural animation. This innovative approach allows us to step into the yet-to-be-constructed sports center and witness its visionary design and facilities in stunning detail.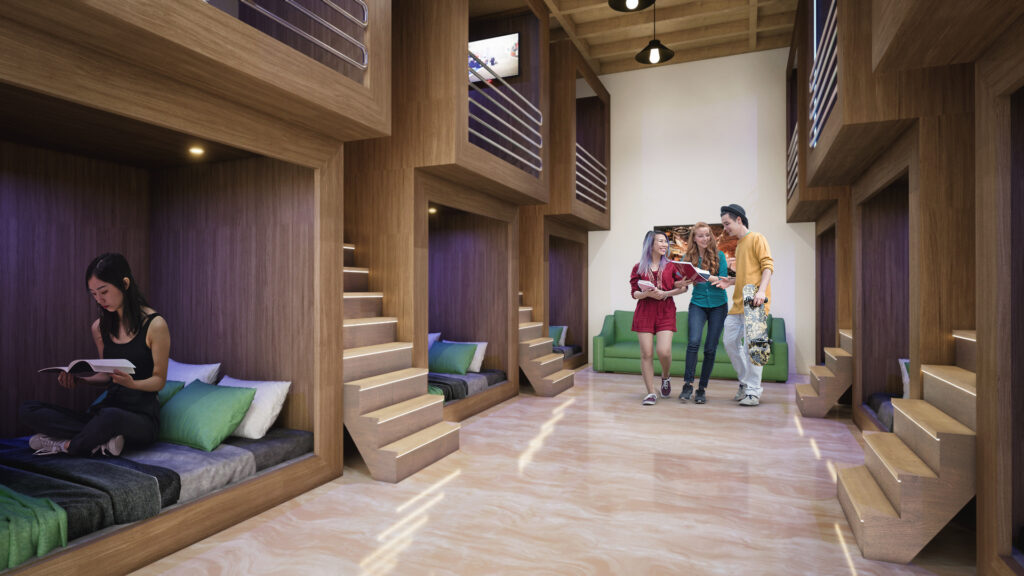 The Grand Entrance View
As you approach the São Paulo Sports Center, the grandeur of its entrance is nothing short of breathtaking. The 3D interior visualization allows you to stand at the threshold of this remarkable structure and take in the sweeping view. Towering glass panels stretch skyward, reflecting the Brazil sun, while sleek, modern lines hint at the excitement and innovation that awaits within.
The Lobby: Where First Impressions Matter
Step through the entrance, and you find yourself in the heart of the sports center, the lobby. This is the place where first impressions are made, and the design is nothing short of impressive. 3D animation brings the lobby to life, showcasing its spaciousness, elegant furnishings, and the seamless blend of natural light and contemporary design elements. It's a space that exudes warmth and welcomes all who enter.
The Seating and Café Area Design
Adjacent to the lobby, you'll discover a seating and café area that is as stylish as it is inviting. The 3D animation reveals an arrangement of plush seating, where visitors can relax, chat, or simply enjoy a cup of coffee. The café, with its modern decor and scenic views, offers a delightful spot to unwind before or after your sports activities.
The Office Interior View
Behind the scenes, the São Paulo Sports Center features a state-of-the-art office space. The 3D animation provides an exclusive peek into this interior, showcasing ergonomic workstations, collaborative meeting areas, and an ambiance that fosters productivity and creativity. It's where the magic happens behind the scenes, ensuring the smooth operation of the entire facility.
Gym – Fitness and Indoor Sports Area
One of the highlights of the São Paulo Sports Center is its gym and indoor sports area. Through 3D animation, you can virtually step into this space and witness its dynamic layout. Modern exercise equipment, spacious workout zones, and a variety of indoor sports courts come to life, offering a glimpse of the exciting activities that will take place here. It's a place where fitness and fun collide.
As you explore each of these spaces through 3D architectural animation, you'll come to understand that the São PauloSports Center is not just a place for sports; it's a destination that combines functionality, beauty, and community to redefine the future of sports and leisure.
Yantram Animation Studio, where we take you on a thrilling visual journey through the São Paulo Sports Center using cutting-edge 3D architectural animation. As pioneers in the field of architectural visualization, we are proud to present this sneak peek into the future of sports and design and taxes in all big cities like… São Paulo, Rio de Janeiro ,Salvador, Brasília, Fortaleza, Belo Horizonte, Manaus, Curitiba, Recife, Porto Alegre, Belém, Goiânia, Guarulhos, Campinas, São Luís
3D Architectural Virtual Tour
Welcome to our virtual tour of the future of sports! In this 3D architectural walkthrough, we will be exploring a state-of-the-art sports center that is designed to provide the ultimate experience for athletes and sports enthusiasts alike.