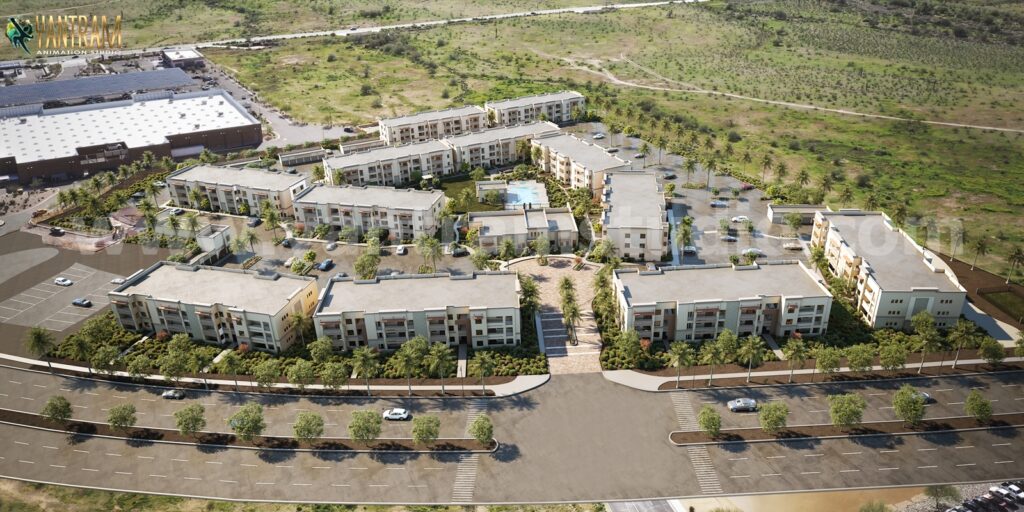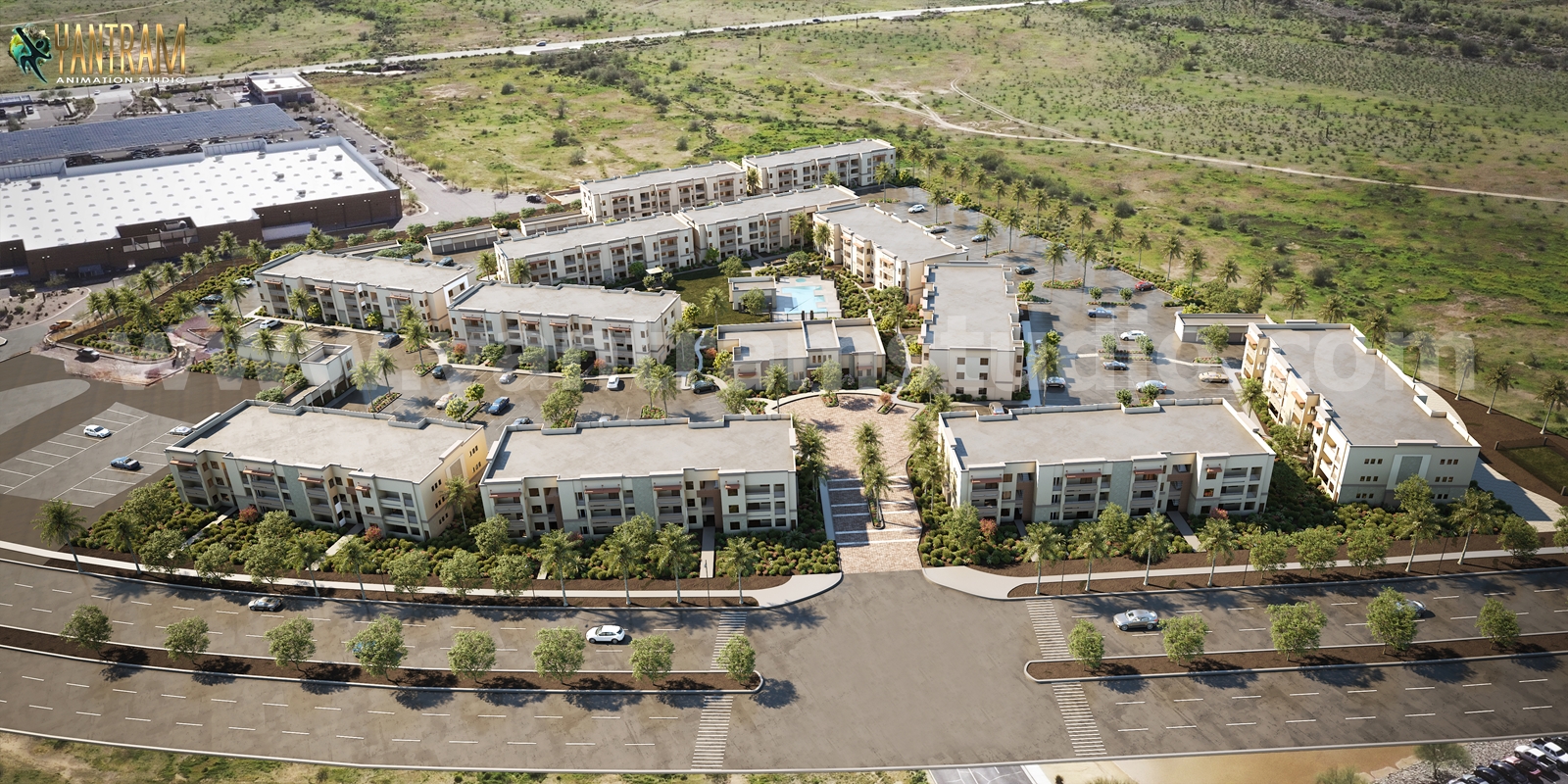 3D Architectural Rendering Services
🏙️ Capturing Skybound Elegance: Aerial Vistas by Yantram Architectural Design Studio in Buenos Aires, Argentina 🏙️
Embark on a visual odyssey above Buenos Aires as Yantram Architectural Design Studio unveils an exquisite tapestry of architectural artistry. Our 3D aerial rendering services breathe life into residential apartment communities, presenting a symphony of elegance and innovation from a captivating vantage point. Witness the skyline of Buenos Aires transformed into a masterpiece of design, seamlessly merging creativity and reality.
🦅 Bird's-Eye Brilliance: Yantram Studio's Captivating Bird's-Eye View Creations 🦅
Soar above architectural marvels with Yantram Studio's extraordinary bird's-eye view renderings. Witness cities come to life, communities thrive, and landscapes transform from a perspective that's truly breathtaking. Our bird's-eye view visualizations redefine the way you see the world, showcasing the perfect blend of innovation and artistry.
Elevating Reality, Inspiring Imagination
Experience the world from a new angle as Yantram Studio's bird's-eye view renderings capture every detail with stunning precision. From urban skylines to the serene countryside, our visualizations bring environments to life in vibrant, intricate detail. Immerse yourself in a world where imagination meets reality and discover new possibilities from above.
Unveiling Beauty, Uniting Vision
Our bird's-eye view creations unveil the hidden beauty of architectural designs, landscapes, and urban planning. Yantram Studio's expertise in 3D visualization brings projects to life before construction even begins, enabling architects, developers, and clients to see their visions realized from a unique perspective.
Above and Beyond Visualizations
At Yantram Studio, we go beyond rendering images; we craft captivating narratives from the sky. Witness the ebb and flow of life, the pulse of urban centers, and the tranquility of nature, all captured in our bird's-eye view renderings. Explore the intricate tapestry of design, functionality, and aesthetics from a vantage point that truly inspires.
Discover the World from Above with Yantram Studio
Step into a world where innovation soars and creativity takes flight. Yantram Studio's bird's-eye view renderings are more than visuals; they're gateways to the imagination. Elevate your perspective, redefine your understanding, and explore a world that's beautifully unique – all from the mastery of Yantram Studio.
🌆 Where Dreams Take Flight in Pixels – Yantram Studio 🌆
3d walkthrough
🏡 Enchanting Georgetown: Mesmerizing 3D Architectural Walkthrough 🏡
Embark on a captivating journey through the enchanting world of Georgetown with our mesmerizing 3D Architectural Walkthrough. Immerse yourself in the intricate tapestry of design as we unveil the seamless harmony of interiors, exteriors, and breathtaking aerial views. Experience the allure of Georgetown from every angle, where imagination meets reality in a visual symphony.