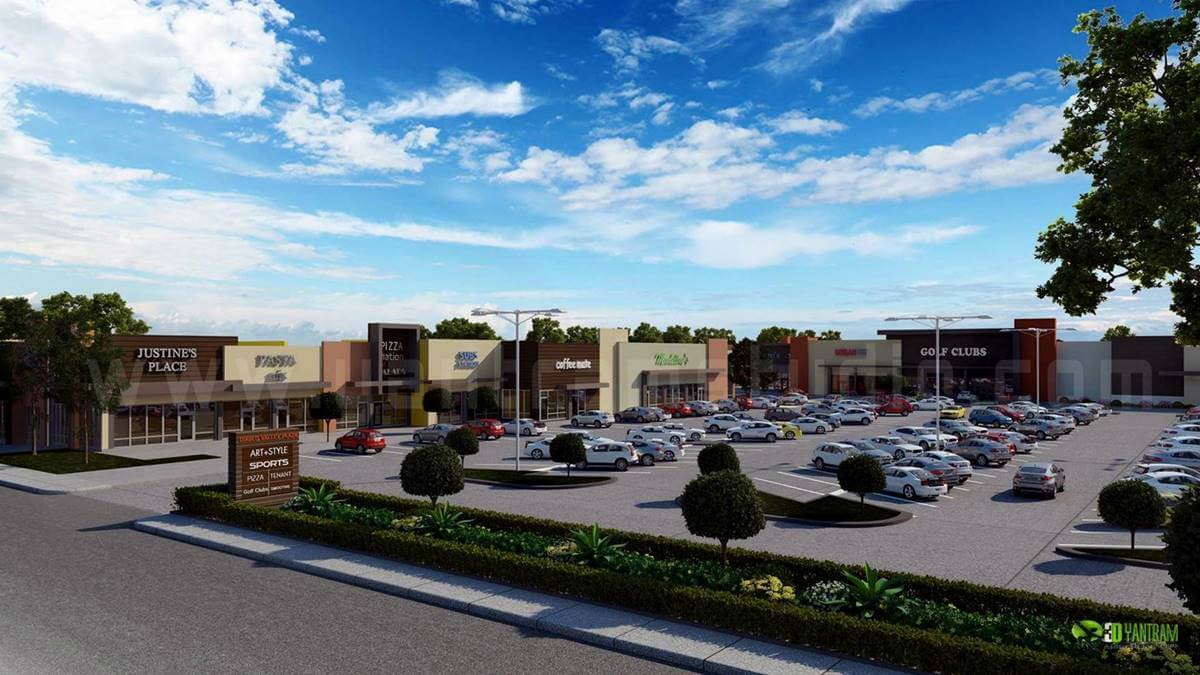 Project 14 – Exterior Design for Commercial Parking Area view
Client : 688. Dana
Location : Abu Dhabi
There is a difference between commercial and residential design. For the former, architects need to cater to the needs of a larger group of people. Rather than trying to meet the requirements of several homeowners, architecture specialists would need to think about the needs of all people who own, visit, and work at designed properties. This 3d Exterior Rendering Services is Provided by the Yantram Architectural Rendering studio.