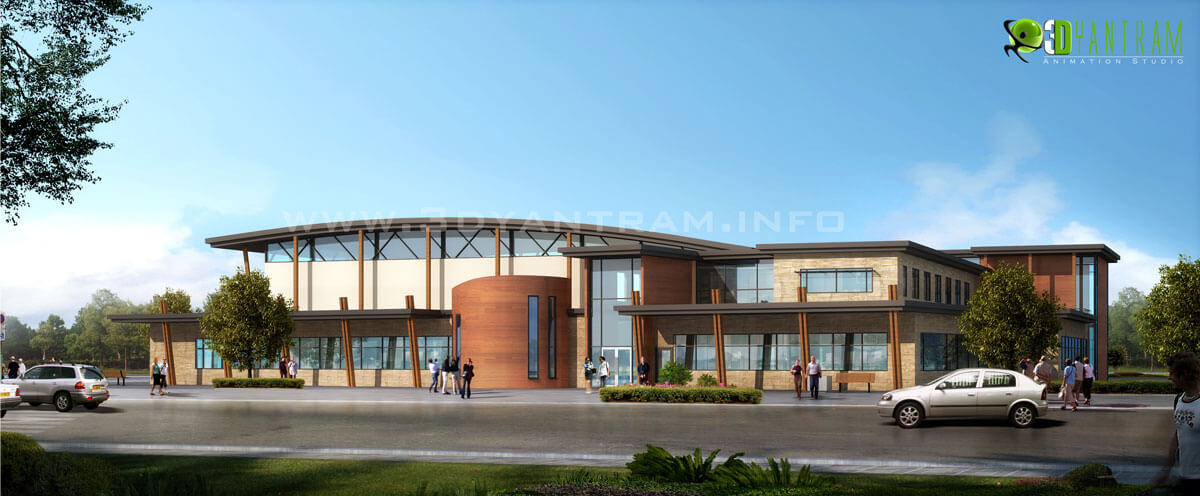 Project 12 – Exterior design rendering of commercial office view
Client : 803. Cynthia
Location : Phoenix, United States
In industrial design and architecture, it is important to get an idea about subject or object before it will be launched on a conveyor or built. It is better to see once than to hear 20 times. Three-dimensional modeling allows obtaining photorealistic images of objects that exist only as ideas or projects.
Commercial buildings are buildings that are used for commercial purposes and include office buildings, warehouses, shopping malls, hotels, retail buildings. Visibility greatly increases the value of the product in the eyes of customers and investors. Often only qualitative 3D Exterior Rendering can describe the essence of design solutions to customers, thereby multiplying the value of architectural work. During the communication between the performer and customer, volume visualization attached to a project allows to correctly understand each other and shifts the discussion into a completely new level, reducing the time of decision-making process to even architecturally uneducated customer.