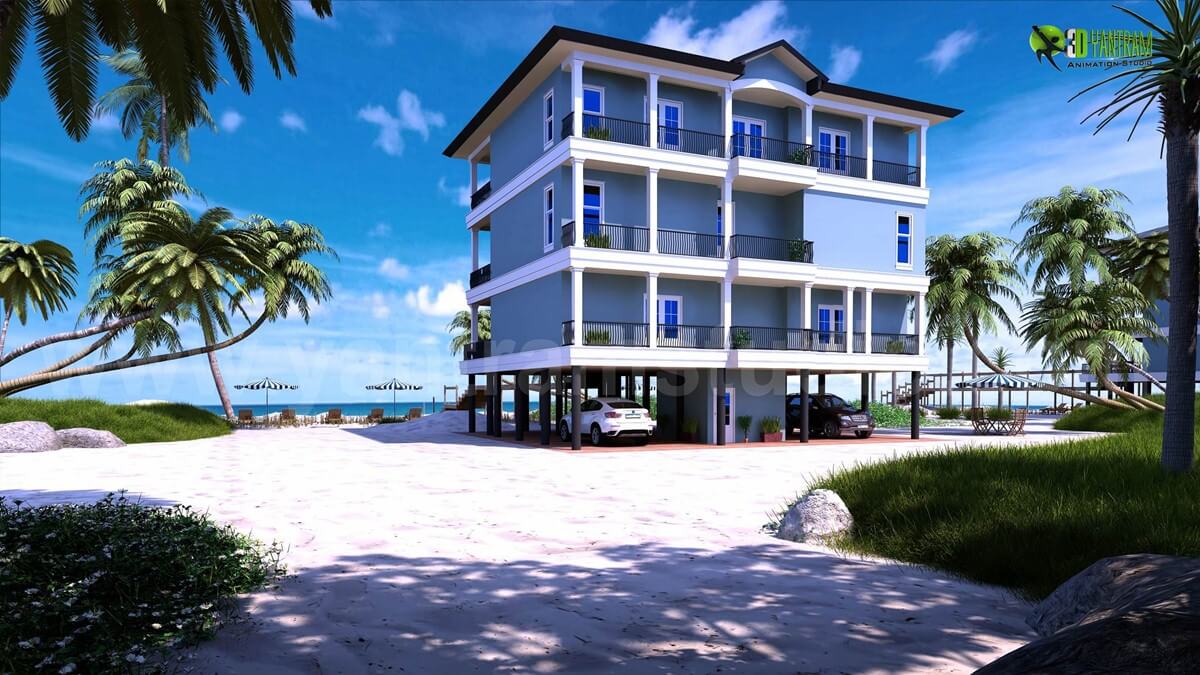 Project 3 – Sea Spell Walkthrough
Client : 723. FM
Location : Florida, USA
This Beach House Is Designed By Yantram 3d Exterior Visualization Studio. There Is Large And Spacious beach house Which Is Designed by Yantram Architectural Rendering Company. Lots Of Trees Animated By Exterior Animation. Seating Space And Walkthrough Design By 3d Exterior architectural modelling services.