What Yantram 3d Architectural Animation Studio Do​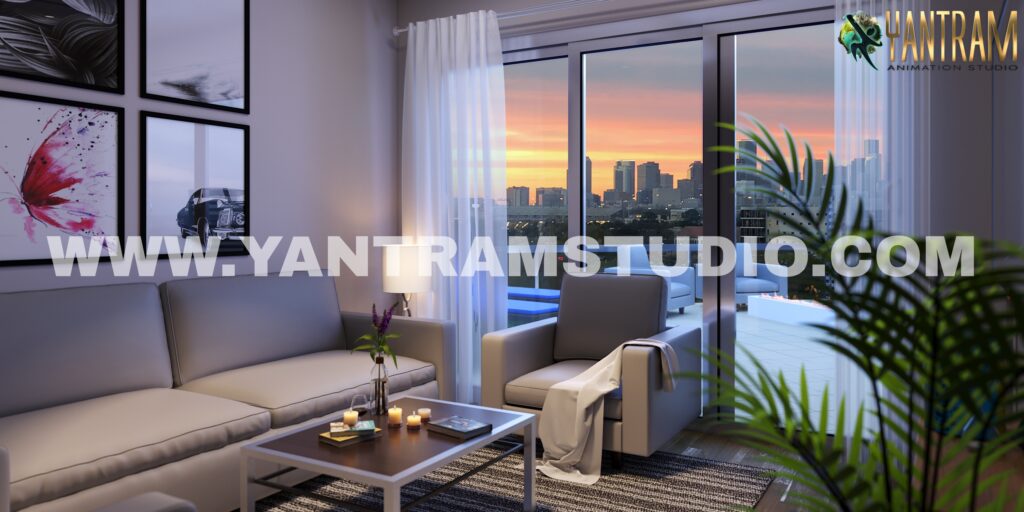 3d interior modeling of amazing and small living room area with balcony design by architectural animation services, Philadelphia, Pennsylvania. This 3d interior modeling design of the living room has a sofa, table, and painting that looks so relaxing, a glass door with curtains, and an outside view. This design also has a balcony with a sitting arrangement and a fireplace with a fabulous city view by 3d interior modeling. Our architectural animation services provide all types of 3d interior modeling, 3d rendering services, virtual reality services & 3d walkthrough services.
3D interior design studio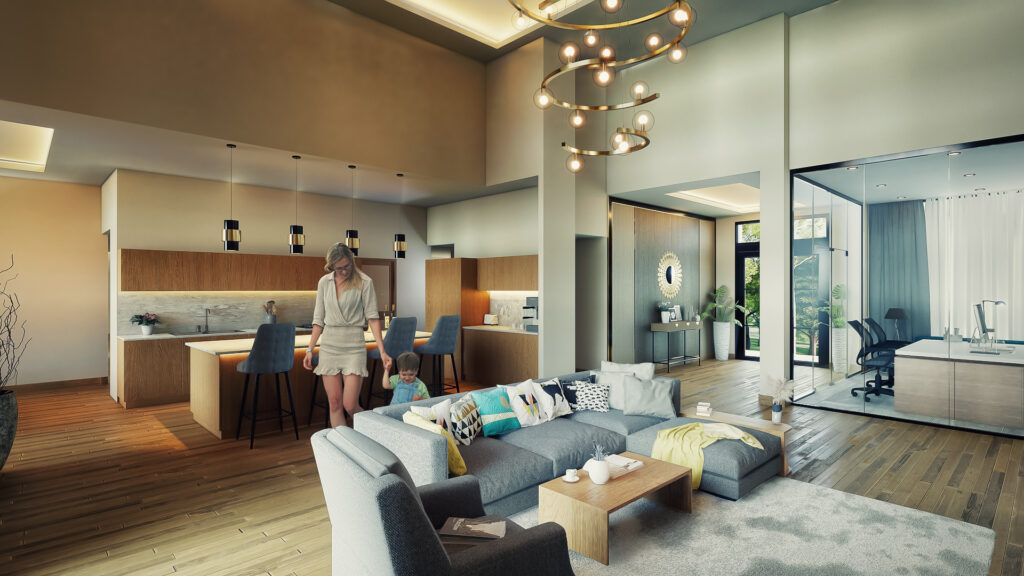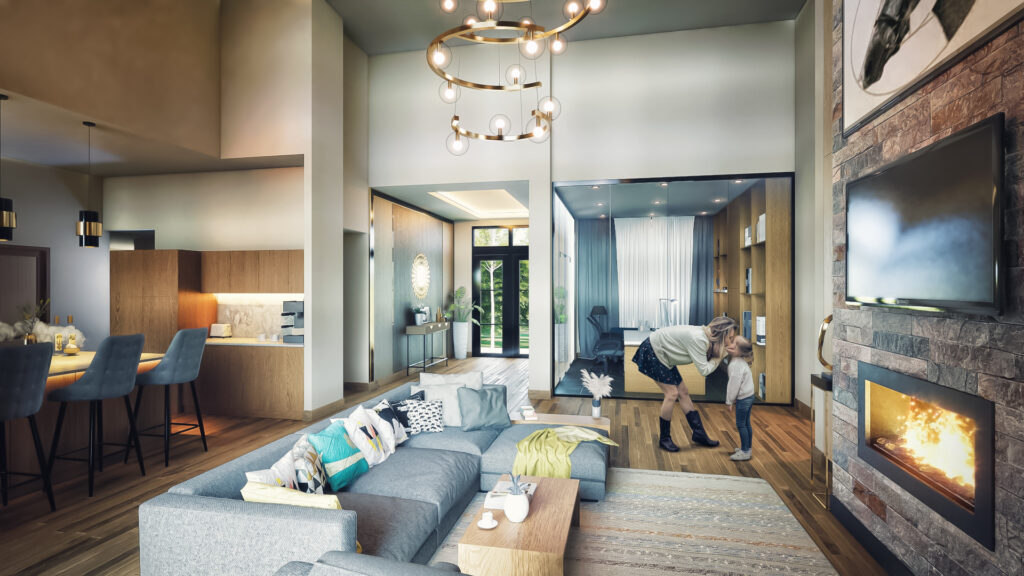 Transform your living spaces into breathtaking masterpieces with Yantram Architectural Rendering Company in Philadelphia, Pennsylvania. Step into a world where 3D interior design and architectural animation services bring living rooms to life in the most amazing way.
Yantram Architectural Rendering Company is at the forefront of innovation, turning visions into reality through cutting-edge 3D interior design. Explore the endless possibilities of living room transformations, where each detail is meticulously crafted to create an environment that is both stunning and functional.
3d interior visualization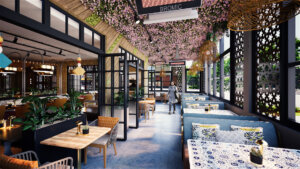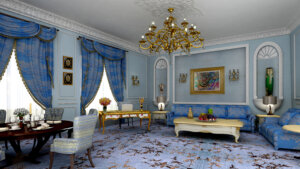 3d walkthrough design company
Discover the epitome of interior design excellence in Lithuania with our architectural and interior services specializing in modular kitchens and living rooms. Our company brings to life a fusion of functionality and aesthetics, creating spaces that redefine modern living.
From concept to reality, we excel in precise 3D modeling, ensuring that every detail of your modular kitchen and living room is a testament to our commitment to quality. Our expert team is dedicated to transforming your vision into a tangible, stylish reality.