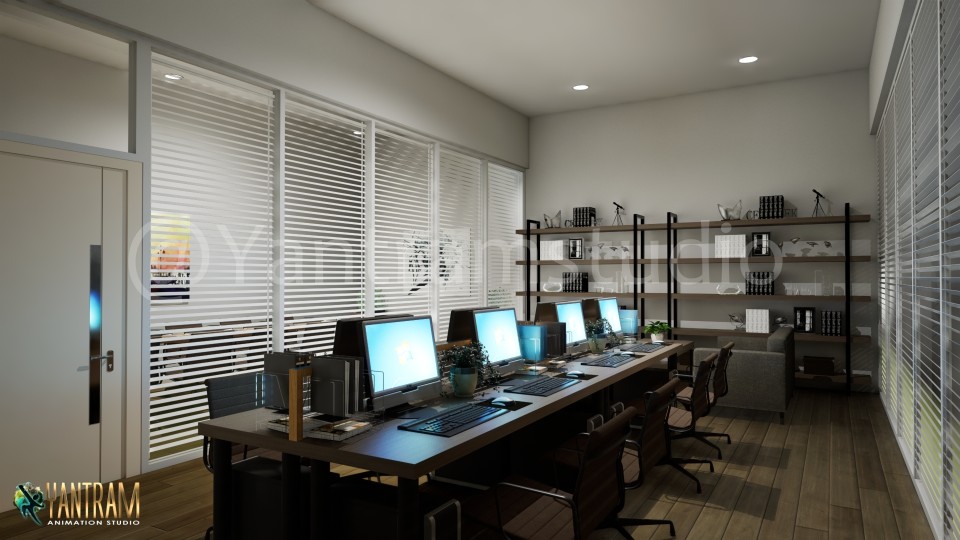 🏢🪑 Explore the Exquisite 3D Interior Design of the Amazing Office & Massive Sitting Area by Yantram CGI Design Studio in Baltimore, Maryland! 🎨✨
At Yantram CGI, we've brought innovation to life in this remarkable office space. Let's take you on a virtual tour of the meticulously crafted interior that redefines workspaces.
🌟 Grand Entrance: As you step through the entrance, a world of sophistication unveils itself. Striking modern art pieces and sleek lines greet you, setting the tone for what's to come.
🖥️ State-of-the-Art Workspace: Our design studio has seamlessly integrated functionality and aesthetics. Cutting-edge workstations, ergonomic chairs, and vibrant accents create an environment where creativity thrives.
🌆 Cityscape Views: Imagine working with panoramic city views as your backdrop. Our expansive windows flood the space with natural light, inspiring productivity and connecting you with the vibrant city of Baltimore.
🪑 Massive Sitting Area: Need a moment of relaxation or casual collaboration? Sink into plush sofas and lounge chairs in the spacious sitting area. The fusion of comfort and modern design creates a harmonious ambiance.
🌇 Sunset Lounge: Experience the magic of Baltimore's sunsets from our dedicated lounge. Warm hues paint the sky as you unwind, making this space a sanctuary of tranquility.
🍃 Green Oasis: The integration of indoor plants brings the outdoors in, enhancing the sense of well-being. Enjoy the freshness of nature while staying focused on your tasks.
📊 Conference Excellence: Our conference rooms redefine meetings. Cutting-edge technology seamlessly merges with elegant design, providing the perfect backdrop for strategic discussions.
🍽️ Culinary Delights: Our fully-equipped kitchenette offers a space to refuel and connect. Modern appliances and a chic dining area create the perfect blend of convenience and style.
🛋️ Versatility Defined: The beauty of our design lies in its adaptability. From formal meetings to casual gatherings, the spaces effortlessly transform to suit your needs.
At Yantram CGI Design Studio, we've turned the concept of office space into an artistic masterpiece. The Amazing Office & Massive Sitting Area in Baltimore, Maryland, is where your vision meets our expertise.
Ready to reimagine your workspace? Contact us today and embark on a journey of architectural excellence with Yantram CGI.
3d interior design
🏢 Elevate Your Workspace: Amazing Office & Massive Sitting Area 🪑🌆
Experience the epitome of productivity and comfort with our exceptional office and sprawling sitting area design. 🖥️✨
🪑 Ample space for collaboration and creativity. 📚 Thoughtfully designed for focus and innovation. 🪟 Abundant natural light to inspire your best work.
Whether it's brainstorming sessions or moments of reflection, our space transforms to meet your needs seamlessly. 🌟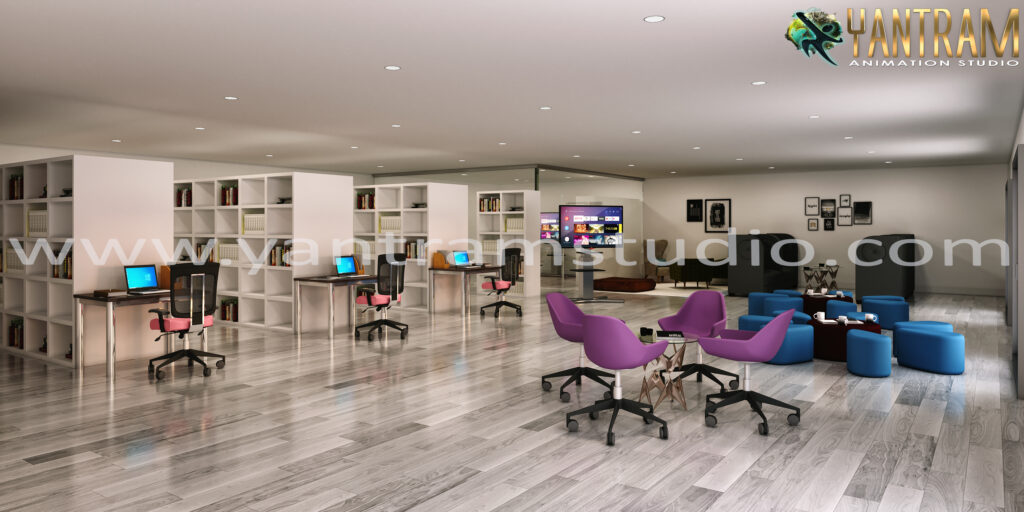 Project : 3d interior design of Amazing Office & massive sitting area
Step into an office that aligns aesthetics with functionality, offering you the ideal environment to innovate, collaborate, and thrive.
Schedule a tour today and witness the synergy of an Amazing Office & Massive Sitting Area firsthand. Your next level of work experience awaits! 📅🔑
3D walkthrough studio
🏟️🌐 Step Inside the Future of Sports Center: A 3D Architectural Walkthrough! 🚶‍♂️🎮
Are you ready to embark on a virtual journey through the cutting-edge world of sports and entertainment? Join us as we unveil the future of sports centers like you've never seen before!
🌆 Grand Entrance: The moment you enter, you'll be greeted by a sprawling atrium that sets the tone for what lies ahead. Futuristic architecture merges seamlessly with dynamic design.
🏀 Basketball Arena of Tomorrow: Immerse yourself in the heart of the action. Witness an arena where state-of-the-art lighting and acoustics elevate every dunk, and every cheer, into an unforgettable experience.
⚽ Soccer Spectacle: Step onto the immaculate turf of our soccer field. High-tech cameras capture every angle, allowing fans worldwide to watch the game from unique perspectives.
🏊‍♀️ Aquatic Adventure: Dive into our Olympic-sized swimming pool, where innovation meets relaxation. Feel the water's embrace while gazing at the mesmerizing LED-lit underwater world.
🎯 Virtual Reality Arena: Take gaming to a whole new level in our VR arena. Challenge opponents from across the globe, virtually step into your favorite games and experience the future of esports.
🍽️ Culinary Fusion: Refuel in style at our futuristic food court. Taste culinary creations served by robots, offering a glimpse of the seamless blend between technology and hospitality.
🌠 Sky-High Fitness: Elevate your workouts in our sky-high fitness center, complete with panoramic windows that offer breathtaking city vistas to keep you motivated.