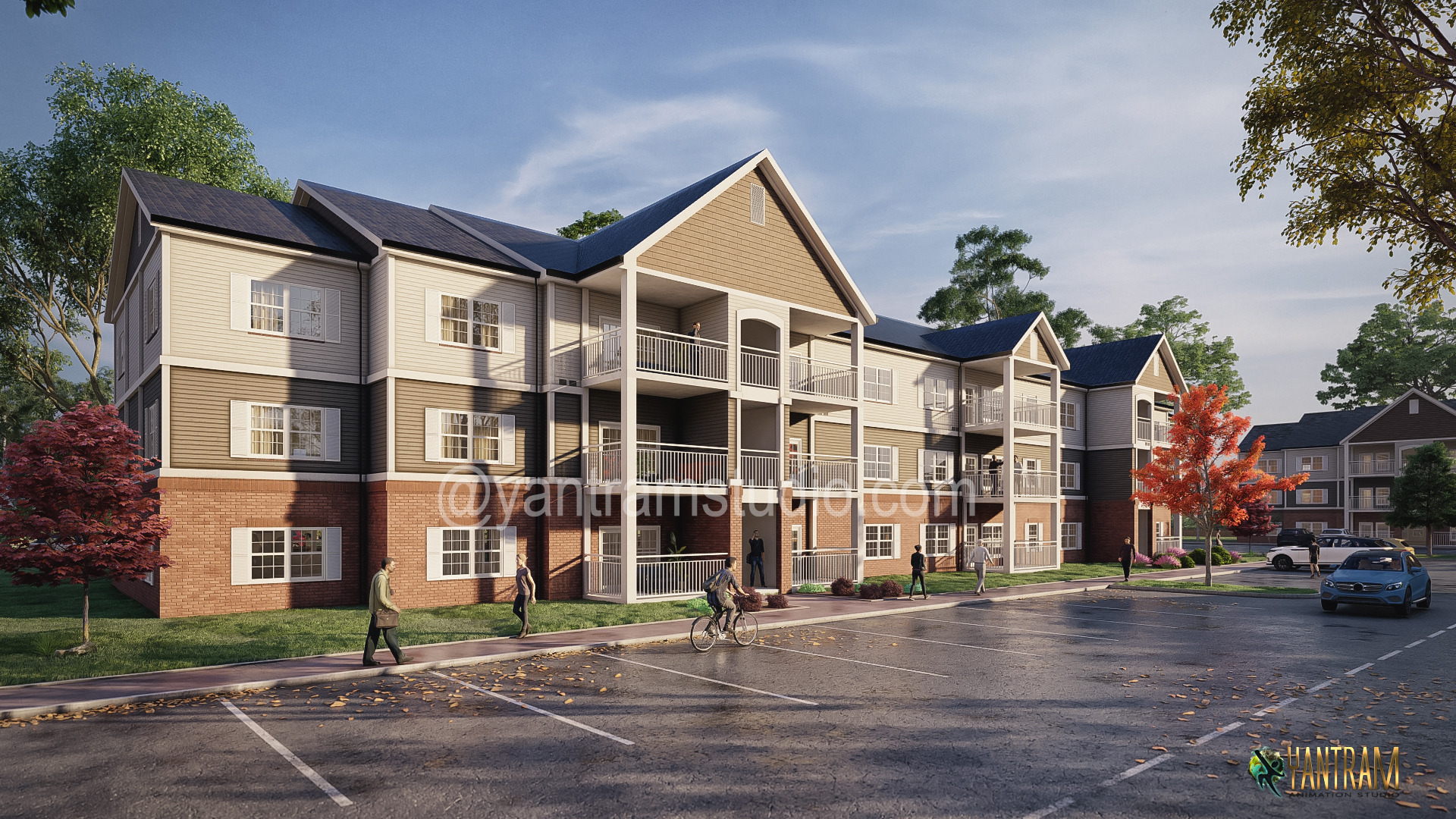 With the help of 3D Exterior Architectural Visualization, You can provide clients with clear and concise images that depict their ideas for the design of a space. This assists clients in decision-making and helps to avoid costly errors.
In this blog post, we will be discussing the 3D Exterior Visualization of Apartments in Orlando, Florida by an architectural design studio. We will be looking at the different images created by the studio and how they helped the client in making decisions about the design of their apartment.
3D Architectural Visualization is a powerful tool that can help you turn your ideas into reality. It allows you to see your project from every angle and make changes before construction even begins.
If you are looking for a 3D architectural design studio that can help you create 3D Visualizations of your project, then look no further than Yantram. We are a leading architectural rendering company that has completed projects all over the world, including in Orlando, Florida.
We would be happy to help you create a 3D Exterior Architectural Visualization of your project. Contact us today to learn more!