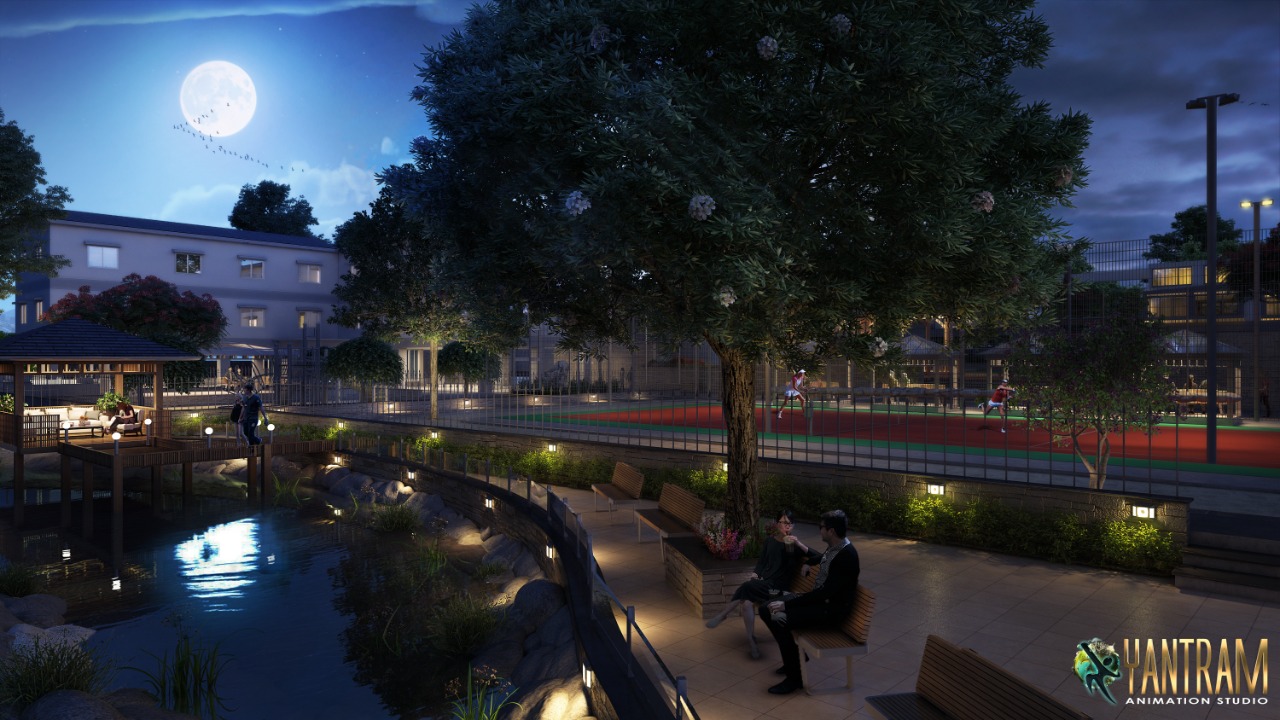 Yantram architectural design studio Creating contextual and sustainable architecture to better live, care, work, and learn.
We at Yantram architectural visualisation services is thriving and leaders in providing world-class architectural rendering service for many years. We served through great cities, metros, growing towns even. Here you can observe the best of Corporate House design work which is developed as per client requirement and detailing of architectural visualisation services . You agree the reflection of work shows the expertise in architectural visualisation services . Each corner and cubicle have been measured and have the best 3d exterior rendered at best.
Architectural visualisation services bring life to your 3d architectural rendering projects with a unique and sensitive 3d architectural visualization approach with touches ingenuity by the collective expertise of an inspired and committed team. Architectural visualisation services provides above project which consists of the modern sitting area under the light, tree placements, sports area allocation, the moon is reflected in a pool, walkthrough amenities and the best part is characters also as best 3d exterior rendering services developed and the result helps you in visualizations of such modern living lifestyle setup. 3d exterior rendering service provides Professional landscape design through software for creating architectural visualisation services and presentations, easy to use. Design software completes landscape designs in a wide variety.