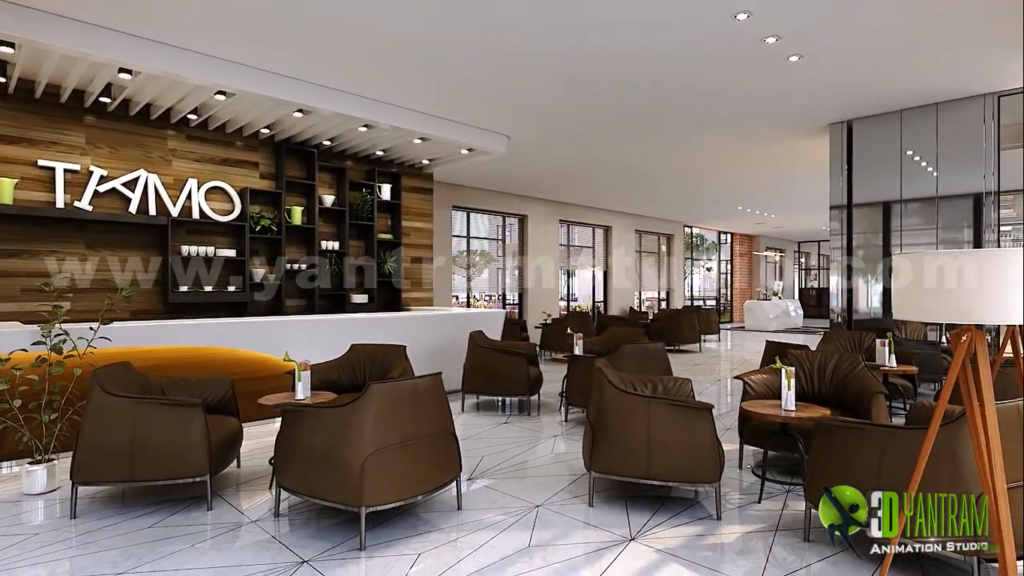 Yantram Studio's 3d interior visualization where innovation meets aesthetics to reveal an extraordinary canteen area in the heart of San Jose, California. The exterior design harmonizes sleek modernity with the city's pulse, while lush surroundings invite a sense of tranquility. Inside, the interior design is an ode to comfort and sophistication, marrying natural light with a palette of inviting textures. This canteen area isn't just a space to dine – it's an experience that encapsulates the essence of contemporary design and culinary delight.
Elevate your architectural visions with our San Jose-based design studio, serving Los Angeles, San Diego, San Jose, San Francisco, Fresno, Sacramento, Long Beach, Oakland, Bakersfield, Anaheim, Stockton, Riverside, Irvine, Santa Ana, Chula Vista California's diverse cities. 3d interior visualization specialize in crafting innovative office buildings that seamlessly blend functionality and aesthetics. From the iconic skylines of Los Angeles and San Francisco to the dynamic landscapes of San Diego and Sacramento, our expertise spans California's vibrant cities. Let us transform your ideas into architecturally stunning realities that stand as testaments to the state's unique spirit and style.
Exterior & Interior rendering services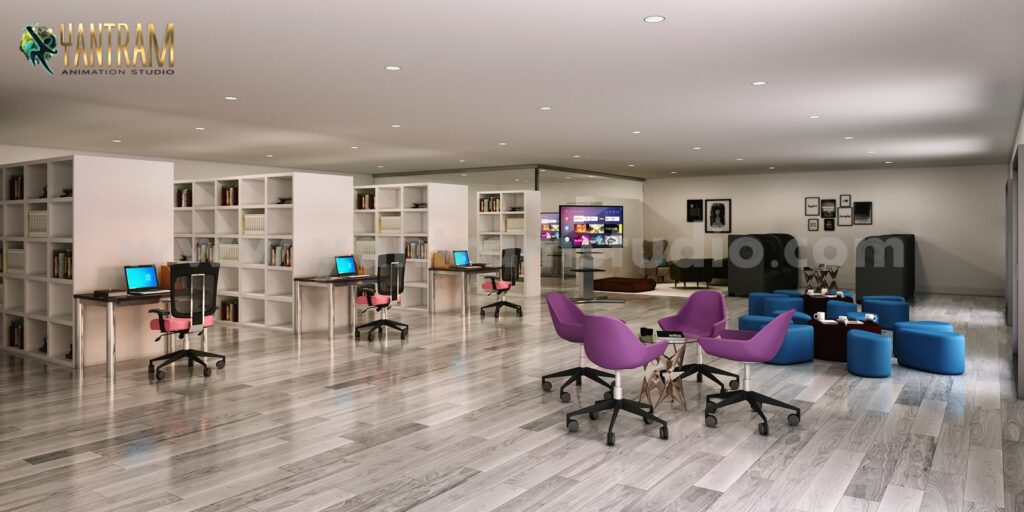 Experience a new dimension of design with our exceptional Exterior rendering and interior rendering services for offices. We bring spaces to life, marrying captivating exteriors with functional, inspiring interiors. Elevate your office environment with our expert touch, creating a seamless blend of aesthetics and practicality that leaves a lasting impression.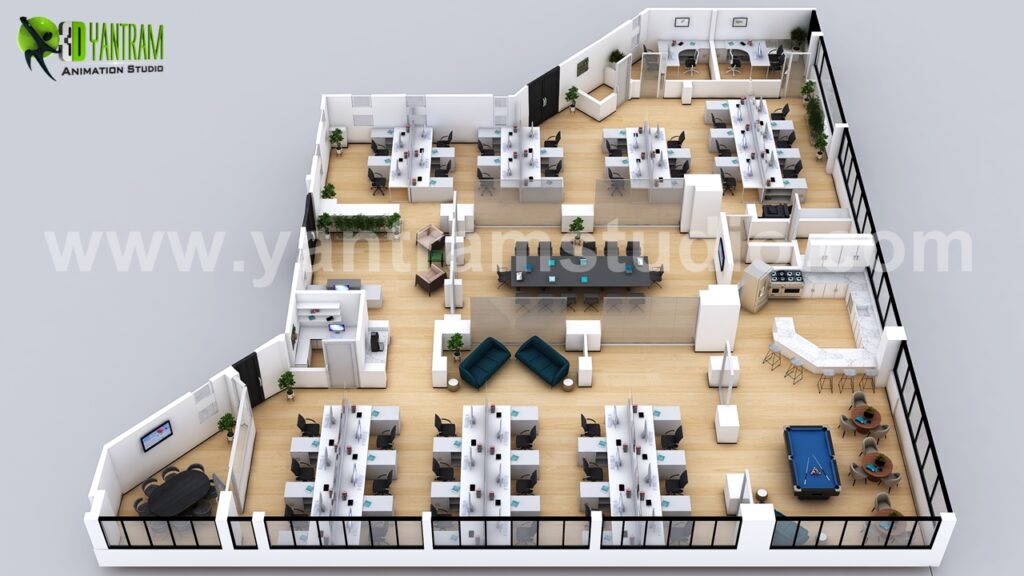 3D Floor Plan
Discover the future of office planning through our 3D floor plans. We transform ideas into visual realities, offering a glimpse of spatial efficiency and design aesthetics. Experience your office layout like never before, with every detail meticulously crafted to inspire productivity and innovation.