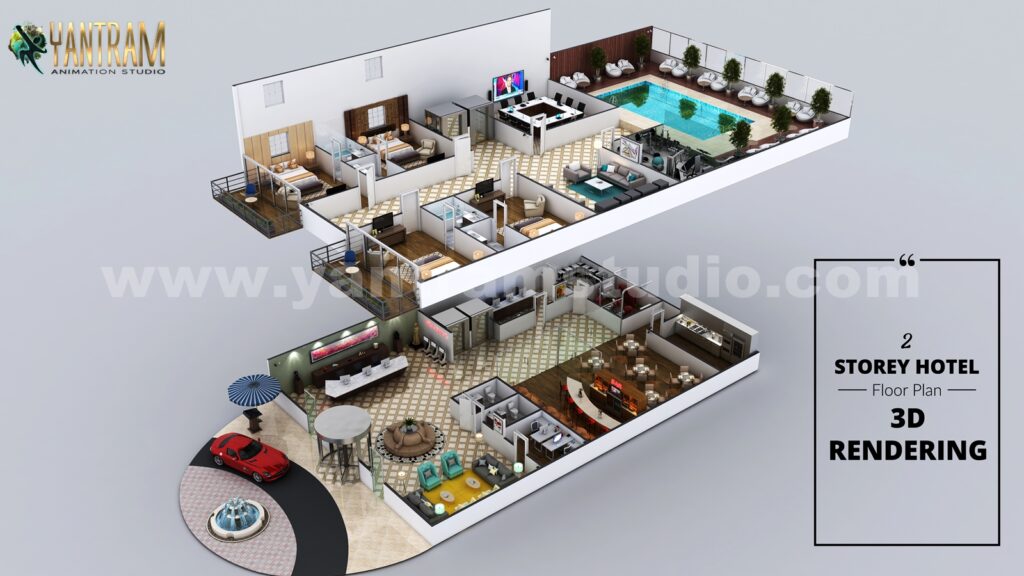 3D floor plan layout
This 3D building floor plans Can Be Defined As Best Virtual Model Of 2 2-story hotel. It Is Often Used To Better Convey Architectural Modeling Firm To Individual Not Familiar With Floor Plan. In this concept of a luxury hotel the ground floor, there is a Restaurant, Hotel reception, and lobby with a sofa for rest or waiting, kitchen, control room & parking designed by
Experience the future of backyard pool design with our 3D floor plan layouts. We bring your dreams to life by creating stunning, detailed visualizations of your outdoor oasis. Whether it's a luxurious resort-style pool or a serene garden pool, our 3D layouts allow you to see every detail, from the pool shape and landscaping to the seating and lighting arrangements. Dive into the world of innovative backyard pool design with us and turn your vision into reality.
On the second floor, there are master bedrooms with spacious balconies, a gym, a meeting room, a pool with chairs, and lounges by 3D building floor plans. This is one of the best 3D floor designs of the hotel by architectural modeling services. Yantram 3D Floor Plan Commercial expert in 3D floor plan design for hotels, restaurants, café, offices, shops,s, etc.
interactive 3D floor plan
Yantram Studio is a renowned architectural visualization and 3D rendering company known for its expertise in creating interactive 3D floor plans and captivating visual content. When it comes to crafting an interactive 3D floor plan for a location as vibrant and diverse as Cape Town, South Africa, Yantram Studio's skills shine. With access to cutting-edge 3D modeling tools and a deep understanding of architectural design, they can bring your vision to life.
3D building floor plans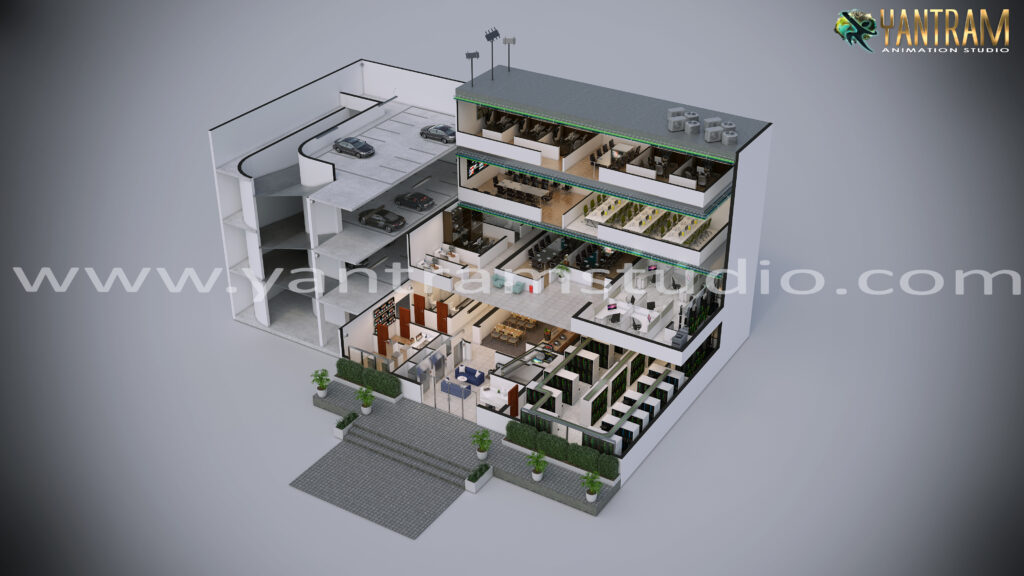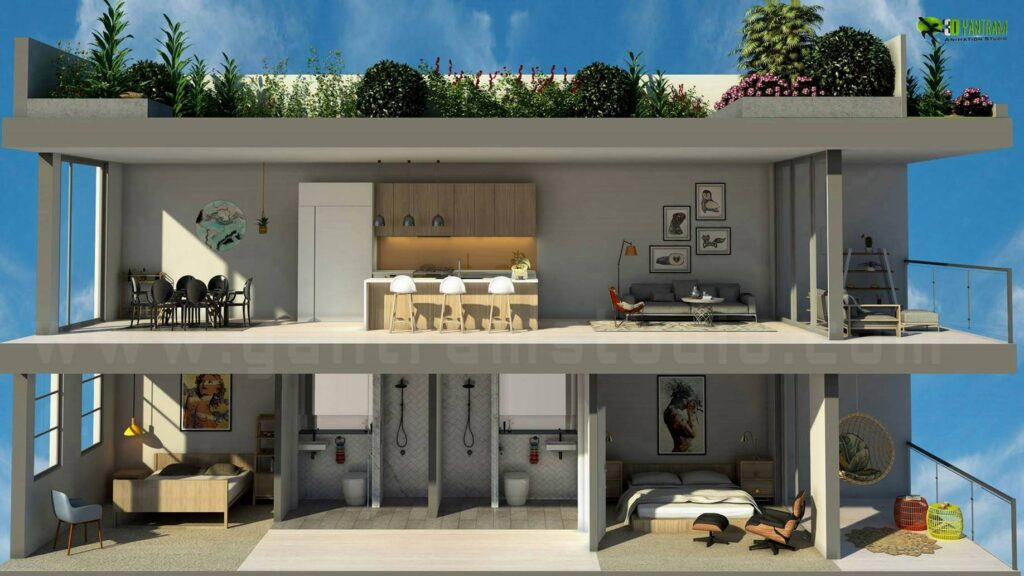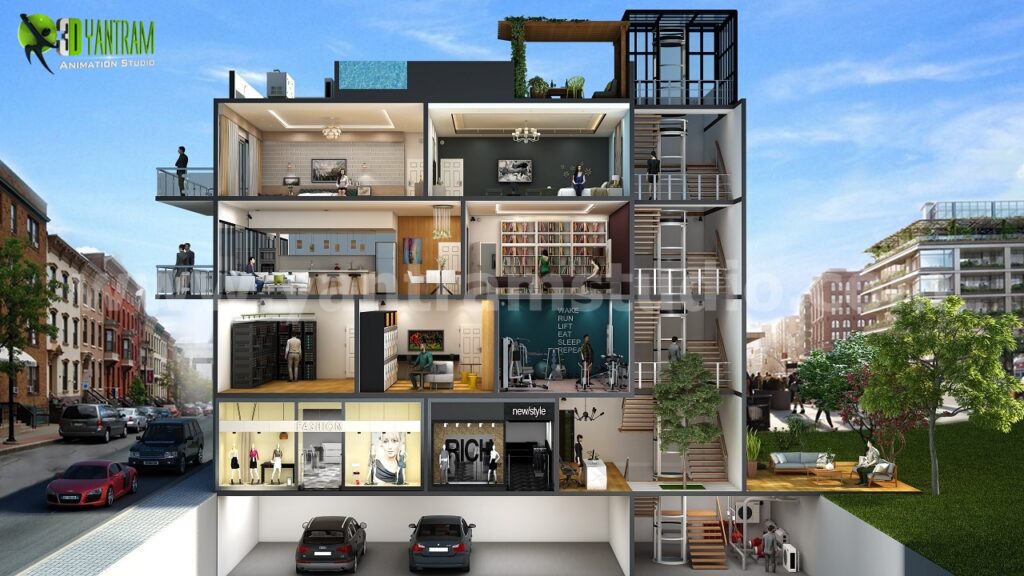 Yantram Studio will meticulously gather all the necessary information, from detailed floor plans to architectural drawings, ensuring accuracy in every aspect. They will then employ industry-leading software and technology to create an immersive 3D model that showcases the unique features of the location in South Africa all big cities like Johannesburg, Cape Town, Durban, Pretoria, Port Elizabeth, Bloemfontein, Pietermaritzburg, East London, Nelspruit, Kimberley Whether it's the iconic Table Mountain view, the stunning coastal landscapes, or the interior of a property, Yantram Studio's attention to detail will make it come alive.