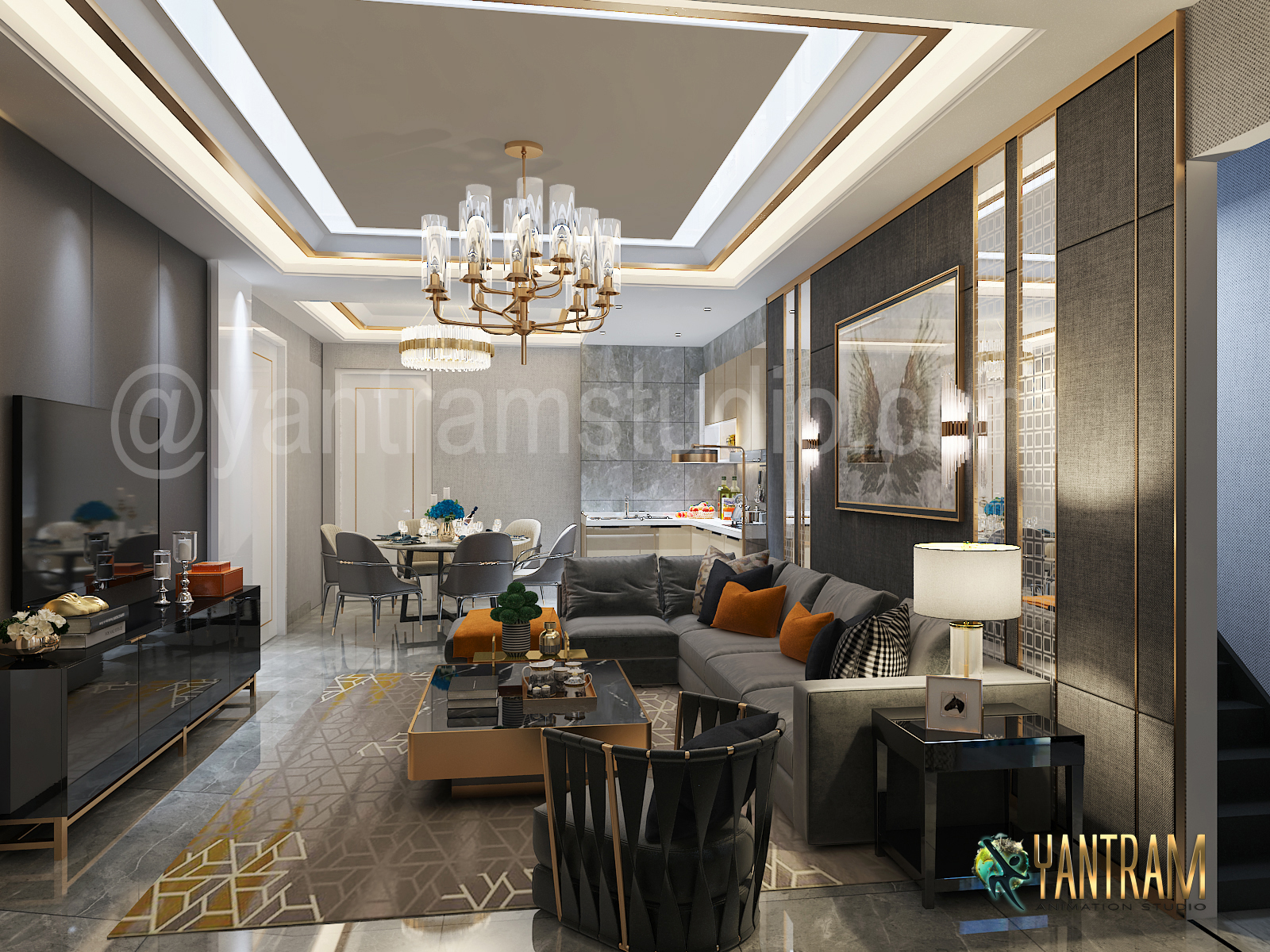 A good amount of natural light enters this master bedroom from the balcony, making it look spacious and airy. This bedroom has photorealistic 3D interior design shades of grey used against the carpet flooring. The contemporary room requires low maintenance as the number of items is few. Keep in mind aesthetics and functionality. When creating storage options, integrate specific cupboards and wardrobes and draw inspiration from style categories such as minimalist and modern or colonial 3d interior rendering. Decide on the type of flooring and factors such as wall colours and bedroom wallpaper. Pick colour schemes that provide a soothing atmosphere and complement your bedroom furniture. Keep lighting in mind as brightly lit rooms are not soothing while insufficient light does not allow for reading. These tend to exemplify style and evoke a peaceful ambience. Beds with storage space allow you to keep elements within reach.
Yantram 3D Interior Rendering ​studio we design the place where friends and family tend to gather the most in a home, a well-decorated living room needs to feel inviting while also perfectly embodying one's personal decor style.
Here 3d interior design of sofas is the stars of the show, furnished with bespoke upholstery and layered with cushions. Display treasured possessions with console, side and coffee. Living room designers keep the space multi-purpose by creating different lighting schemes for each time of day and adding an artistic statement with bold rug designs and fabrics.