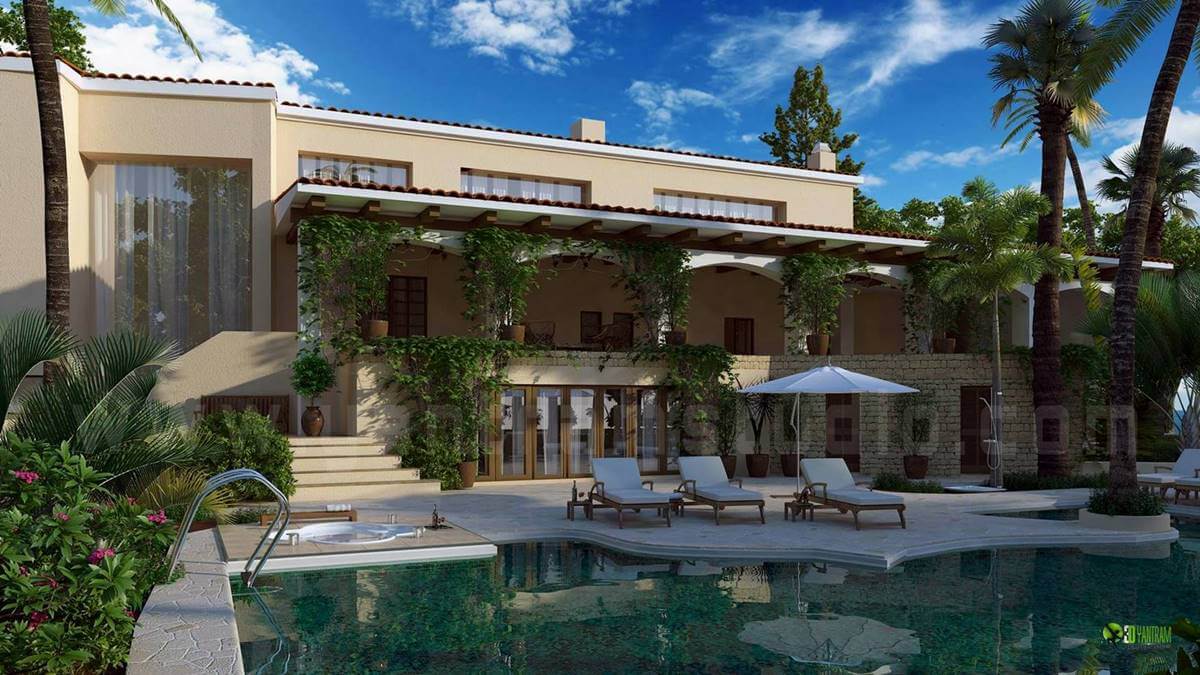 Project 46 – Modern home with exterior pool design view
Client : 547. Christiane
Location : Guadalajara, Mexico
architectural rendering service of Small House with Garden by architectural design studio, San Diego-California. Here you can observe the best of house design with garden design work which is developed as per client requirement and detailing of ​3d virtual walkthrough. The above project shows ​3d exterior modeling of house with Wooden style design, landscape area with greenery in morning view by 3dvirtual walkthrough services.