What Yantram Architectural Design Studio Do​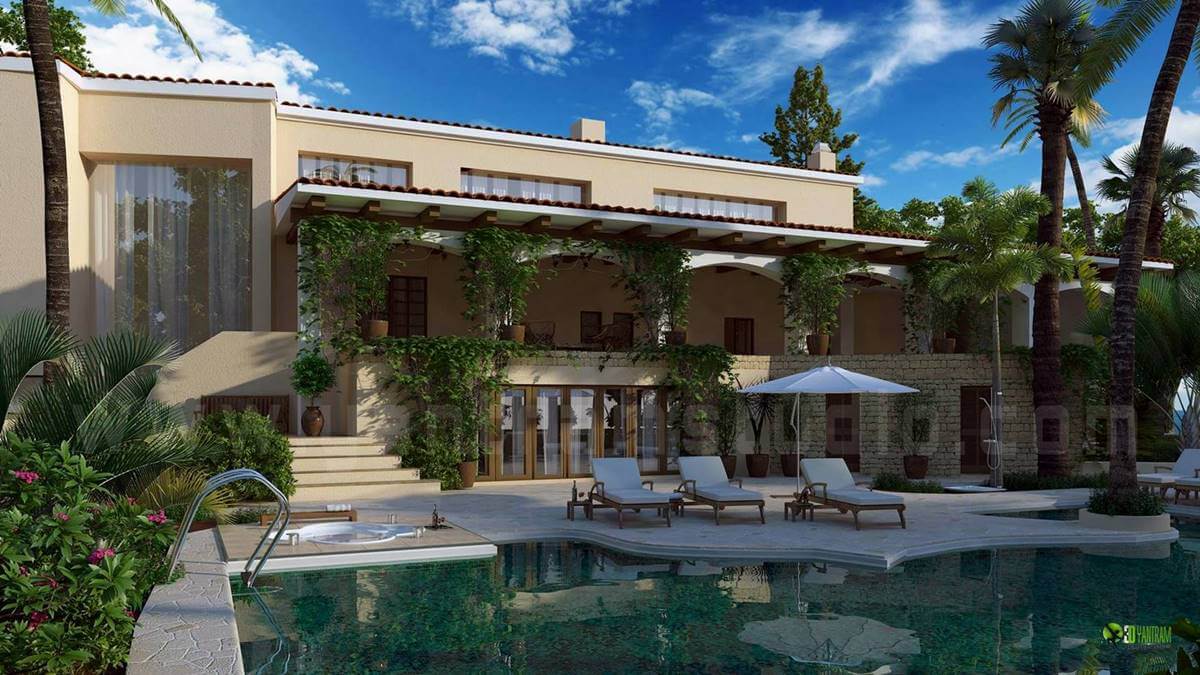 Project 46 – Modern home with exterior pool design view
Client: 547. Christiane
Location : Guadalajara, Mexico
architectural rendering service of Small Houses with Gardens by architectural design studio, Mexico all big cities Mexico City, Cancún, Guadalajara, Monterrey, Tijuana, Puebla, Mérida, Querétaro, Oaxaca, San Miguel de Allende Here you can observe the best of house design with garden design work which is developed as per client requirements and detailing of ​a 3d virtual walkthrough. The above project shows ​a 3d exterior model of a house with a Wooden style design, a landscape area with greenery in morning view by 3D virtual walkthrough services.
3d exterior rendering studio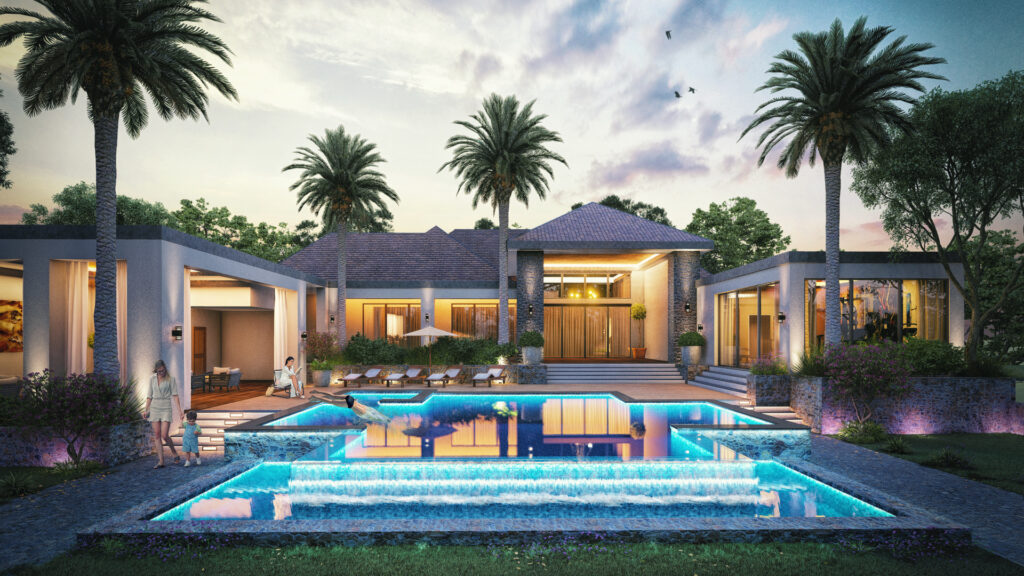 🏡 Explore the Future of Living with Yantram Architectural Design Studio
Are you ready to witness the perfect fusion of modern luxury and architectural brilliance? Look no further! Yantram Architectural Design Studio, based in the vibrant city of Guadalajara, Mexico, brings you an exclusive glimpse into the future of home design with our Modern 3D Home and Exterior Pool Design.
🌟 Immerse Yourself in Elegance: Modern 3D Home Design
Our team of expert architects and designers has meticulously crafted a modern 3D home that redefines sophistication and functionality. From sleek lines to cutting-edge design elements, every detail has been carefully considered to create a living space that seamlessly blends aesthetics with practicality.
🎨 Visualize the Possibilities: Architectural Rendering Service
Yantram Architectural Design Studio employs state-of-the-art technology to offer unparalleled architectural rendering services. Our 3D visualizations bring your dream home to life, allowing you to explore every nook and cranny before the construction even begins. Immerse yourself in the virtual reality of your future abode and make informed decisions about your design preferences.
🏊‍♂️ Outdoor Oasis: Exterior Pool Design
What's a modern home without a stunning outdoor space? Our exterior pool design takes luxury living to new heights. Imagine lounging by the pool, surrounded by lush landscaping and contemporary design elements. Yantram Architectural Design Studio turns this vision into a reality with a pool design that seamlessly integrates with the overall aesthetics of your home.
🌐 Global Expertise, Local Excellence: Yantram in Guadalajara, Mexico
Located in the heart of Guadalajara, Yantram Architectural Design Studio combines global expertise with a deep understanding of local architectural trends. Our team is dedicated to bringing your vision to life, ensuring that every design element reflects your unique style and preferences.
🤝 Contact Us Today for a Consultation
Ready to embark on the journey to your dream home? Contact Yantram Architectural Design Studio today for a personalized consultation. Let our team of experts guide you through the process, from conceptualization to the final architectural rendering.
🔗 Visit Our Studio in Guadalajara or Explore Our Online Portfolio
Discover the endless possibilities of modern living with Yantram Architectural Design Studio. Visit our studio in Guadalajara to discuss your project in person, or explore our online portfolio for a glimpse into our past successes and design philosophy.
3D walkthrough studio
Welcome to our breathtaking lakeside condominium 3D architectural walkthrough visualization! Step into the realm of modern living and be captivated by the beauty of this lakeside paradise, expertly crafted by our talented team at Yantram 3D Architectural Visualization Studio. Get ready to be inspired by innovative design ideas and immerse yourself in the ultimate apartment living experience