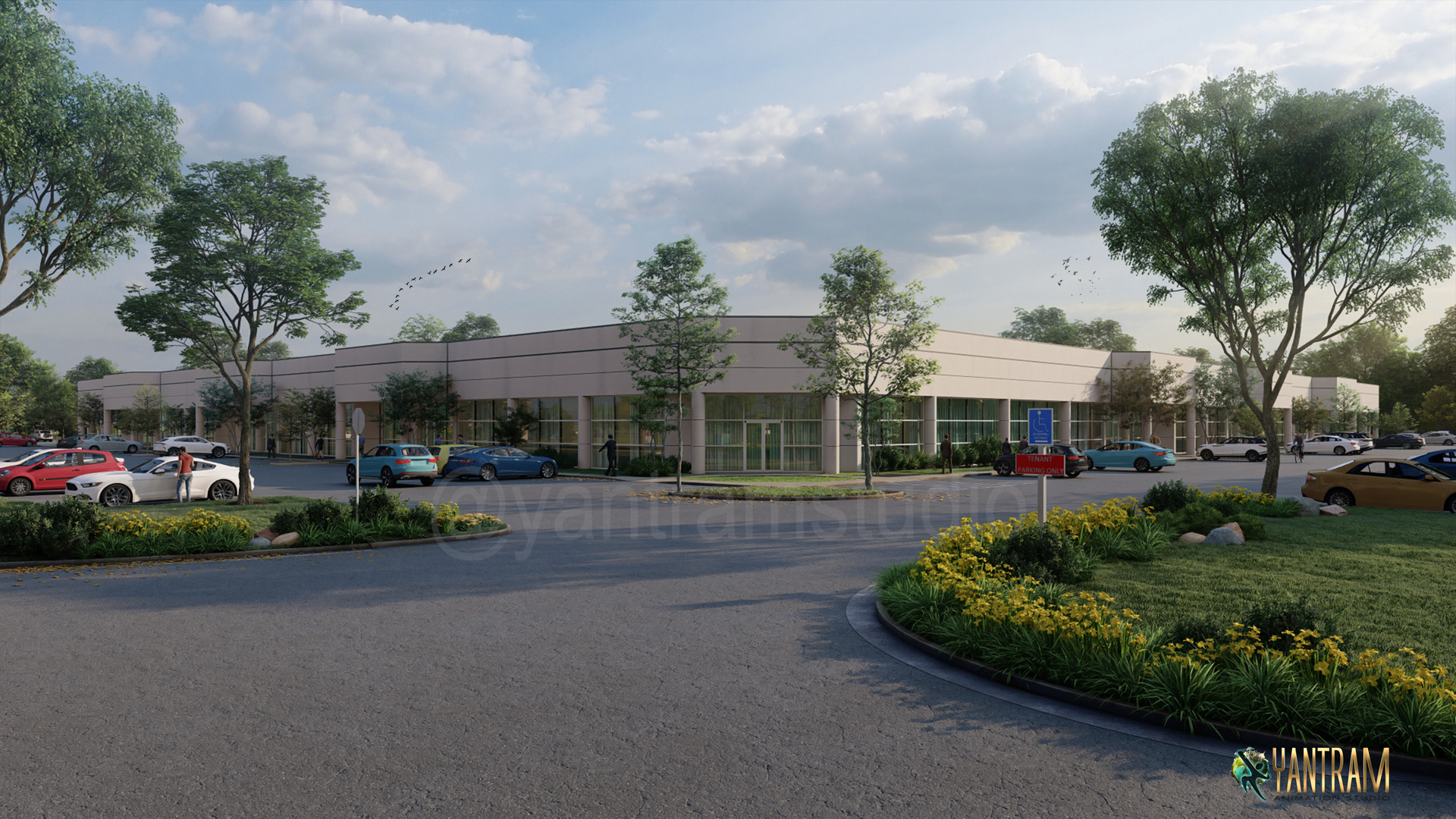 With the help of 3D Architectural Rendering Service, You can provide clients with clear and concise images that depict their ideas for the design of a space. This assists clients in decision-making and helps to avoid costly errors.
Commercial exteriors are always challenging to articulate but have done a fantastic job with the facade design of the Modern Commercial Building Design in Orlando, Florida. Featuring a bold, modernistic aesthetic, the sleek lines of this building make the Single-story midrise seem like a futuristic masterpiece.
Yantram is here to help with its high-quality commercial building's 3D Architectural Rendering Service. From simple general renders for flyers and websites, to fully interactive 3d models for games and programs, they have what you need. Architectural Design Studio will provide the perfect Rendering services for your product in whatever format you need it. The high quality of their professional architectural design studio comes as a result of their dedication to the creation of high-quality renders and the knowledge about rendering software that's needed to create them.