Project 2 : Residential Bird View
Client : 341. Mahmud
Location : Kenya
Sometimes its very costly and time taking to develop surrounding with our building for original surrounding area. Photomontage is the process and the result of making a composite photograph by cutting, gluing, rearranging and overlapping two or more photographs into a new image – Here we had merged real photograph with 3D render of building to feel existing surrounding with the Exterior building which is on under construction.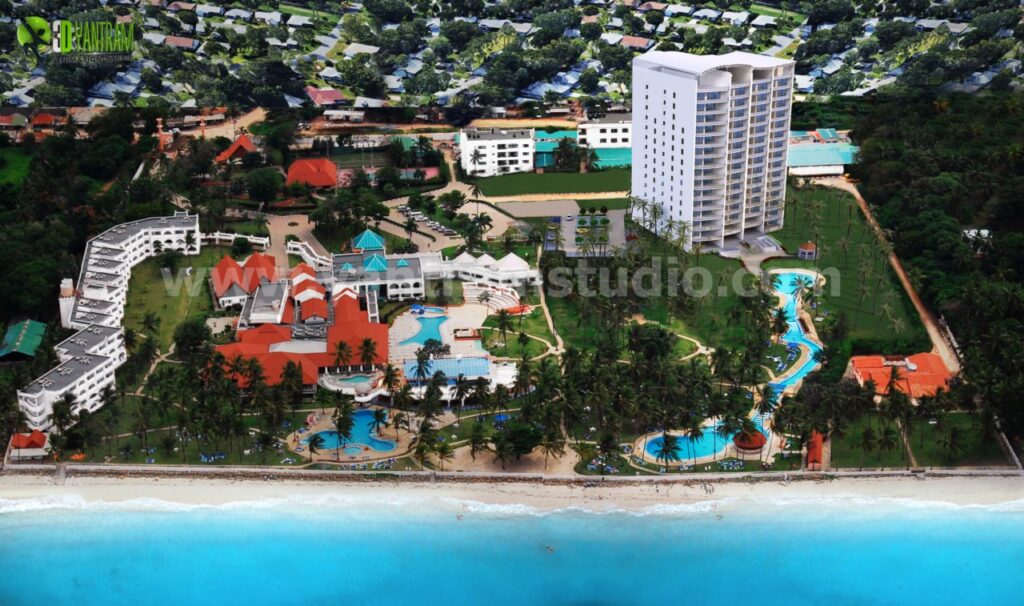 architectural rendering studio, architectural visualisation studio, architectural rendering service, exterior rendering services, architectural rendering companies, architectural visualization firms, outsourcing architectural visualization, 3d exterior house designs, 3d architectural design, residential 3d rendering, architectural visualization companies, architectural rendering service.