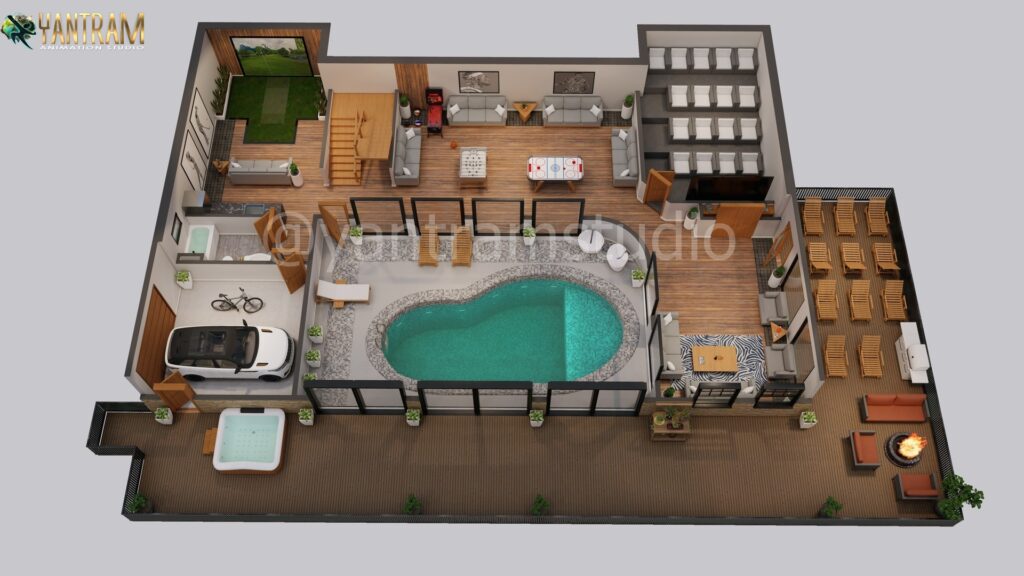 The Benefits of 3D Floor Plans: This post could explore the advantages of using 3D floor plans for architectural design, real estate marketing, or construction planning. You could discuss how 3D floor plans help to visualize space and make it easier to understand the layout of a building.
How to Create a 3D Floor Plan: This post could walk readers through the process of creating a 3D floor plan. You could discuss the software and tools needed, the steps involved in creating the plan, and some tips for making it look professional.
Real Estate Marketing with 3D Floor Plans: This post could focus on how real estate agents and property developers use 3D floor plans to market their properties. You could discuss how 3D floor plans help potential buyers to visualize a property before they even visit it, and how they can be used to showcase different options for layout and decor.
Case Studies: This post could feature a few case studies of projects that have used 3D floor plans effectively. For example, you could showcase a new development that used 3D floor plans to sell units before construction was completed, or a renovation project that used 3D floor plans to help the homeowner visualize the changes they wanted to make.
Tips for Designing Effective 3D Floor Plans: This post could offer some tips for creating 3D floor plans that are easy to read and understand. You could discuss things like color schemes, labeling, and using different camera angles to showcase different features of a space.
The Future of 3D Floor Plans: This post could look at how technology is advancing and how it might impact the future of 3D floor plans. You could discuss emerging trends like virtual reality and augmented reality, and how they might be used to create even more immersive and interactive 3D floor plans.
Overall, there are many different angles you could take when writing about 3D floor plans, so think about what interests you most and what your readers might find useful or informative.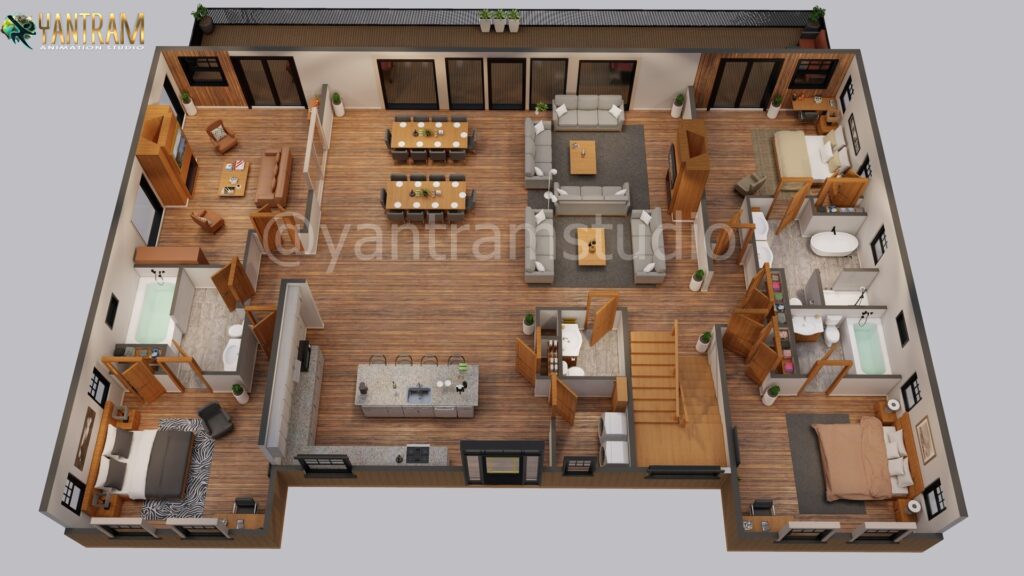 3d floor plan Creator at Yantram Architectural Rendering Studio Creates A 3d Floor Plan For Multi Family House with all Amenities inside. In Designing Time Main Challenge Was The Design of A House Suitable For Queen Creek, Arizona. This Floor Plan Comes out With This All Challenges. And Here is the Amazing Floor Plan of the Multi-Family house. In This Multi Family Home On Ground Floor, There is a Big Theater, A Family Room, A Golf Room, and Also A big Kidney Pool that Gives You The Feel of Heaven From the Warmth Day in Queen Creek, Arizona.
The First floor has 3 bedrooms with an Attached shower room. There is a large living room and a study room. Also, an Open Loft Style L Shaped Kitchen with an isometric island with 2 dining tables and a large balcony is Attached to One Bedroom, Study Room, and Living Room in Queen Creek, Arizona. If You Are Planning To hire a 3D Floor Plan Designer then Do not Forget To Contact Yantram.