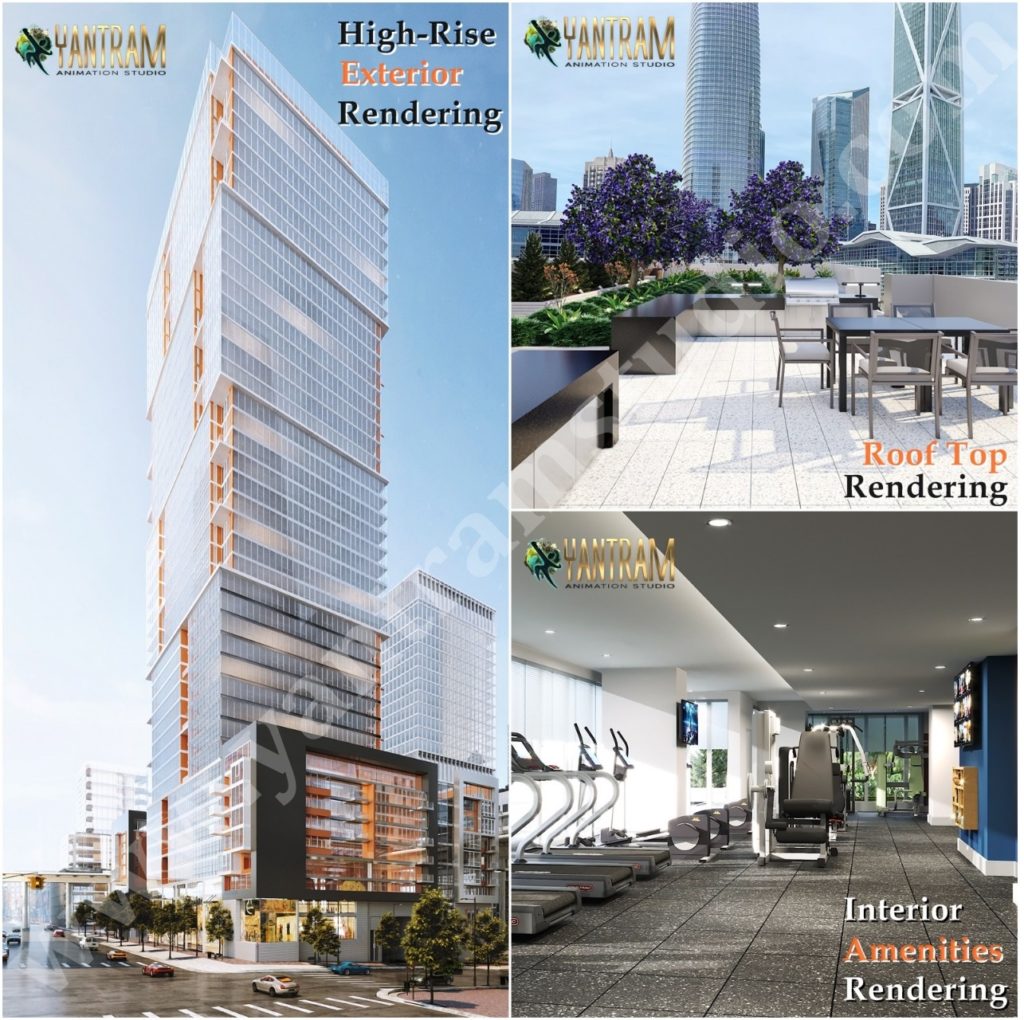 Crammed spaces, increasing pollution,recycling materials, and of course, energy consumption – shaping buildings for urban spaces are getting tougher for architects. With urban lifestyles changing at such rapid pace, it has become a challenge for architects to do more with less. But, this has only resulted in flow of productive ideas in the field of architecture. Here are five practical ideas that are changing the face of 3d architectural design.
1) Utilizing Natural Resources
Rain water harvesting has already made its way into modern 3d architectural design buildings, and now, architects are looking for other ways to harness natural resources through installation of modern technologies, which is a viable way of addressing the global climate crisis. It's not unnatural to find buildings' roofs with solar panels installed that harness solar energy to meet power requirements.
Passive designs are being adopted by 3d Architectural Design Firms like plant-covered areas to boost air quality. Exteriors of buildings are tailored to minimize the amount of solar radiation entering the building so as to reduce usage of air conditioning units.
2) Buildings made Friendly for Physically Challenged People
For a person with all his or her parts intact, climbing stairs isn't a problem when the lift is down. But, that isn't the case with everyone. People who are physically challenged often face compatibility crisis and to avert this crisis, architects have now shifted their focus towards 3D Interior Modeling designing buildings that are friendly for the physically challenged people.
Strategies like comfortable and accessible furnishings, 3D Interior Modeling layouts with clear directions and proper floorings are being taken into account to make sure that such people don't have a hard time in accommodating to their surroundings, especially when they are on their own.
3) Rebuilding Shipping Containers into Beautiful Homes
Cost of building a house from scratch can cost an arm and a leg. Additionally, it's a Herculean task to find a readymade one that suits every single of your need. After all, it's not every day you buy or build a home. To address this problem, architects have now started reshaping and rebuilding shipping containers into beautiful homes. First of all, the shipping containers take a lot less space than one built with brick and mortar, and second, it drastically reduces the overall cost required for interior design for building homes.
4) Efficient Space Utilization
Modern Offices Interior Designer are built with collaborative spaces including coffee house, library and playroom. Architects in London have even gone one to build a Bookcase Staircase designed as part of a divided Victorian mansion. The point is that architectural designs in modern times are all about open spaces and transparency, and at the same time utilizing spaces efficiently. With spaces becoming scarce, it's a challenge for architects to make the most out of what's available to them.
5) Going Green
All around the globe, thriving cities are facing an alarming rate of increase in air pollution. To address this crisis, 3d architectural design firm called Or project is introducing bubble parks, Bubble Biodiversity Parks to be more specific. According to an article of online magazine smithsonian.com, these parks are supposed to serve as botanical gardens and would be enclosed in tailor-made transparent bubbles.
However, the catch is that it would be designed as a lightweight structural system, and its skin will be modeled after veins of leaves. Added advantage of these parks is that buildings around it like offices and apartments would also be able to enjoy the fresh air. Another classic example of this is The Urban Forest, a commercial space that has combined elements of green in towering heights of skyscraper. Its design resembles that of hillside giving the building both aesthetic and functional value.
Face of architecture keeps changing according to needs of time and architectural firms are trying their best to cope up with these challenges. Assisting them in their projects is 3D Architectural Design Companies. An innovative project requires minute insight, and this is what 3d architectural design does. So, if you aspire to make a breakthrough with your dreams of making a difference in the architecture industry, make sure you team up with right designing studios.